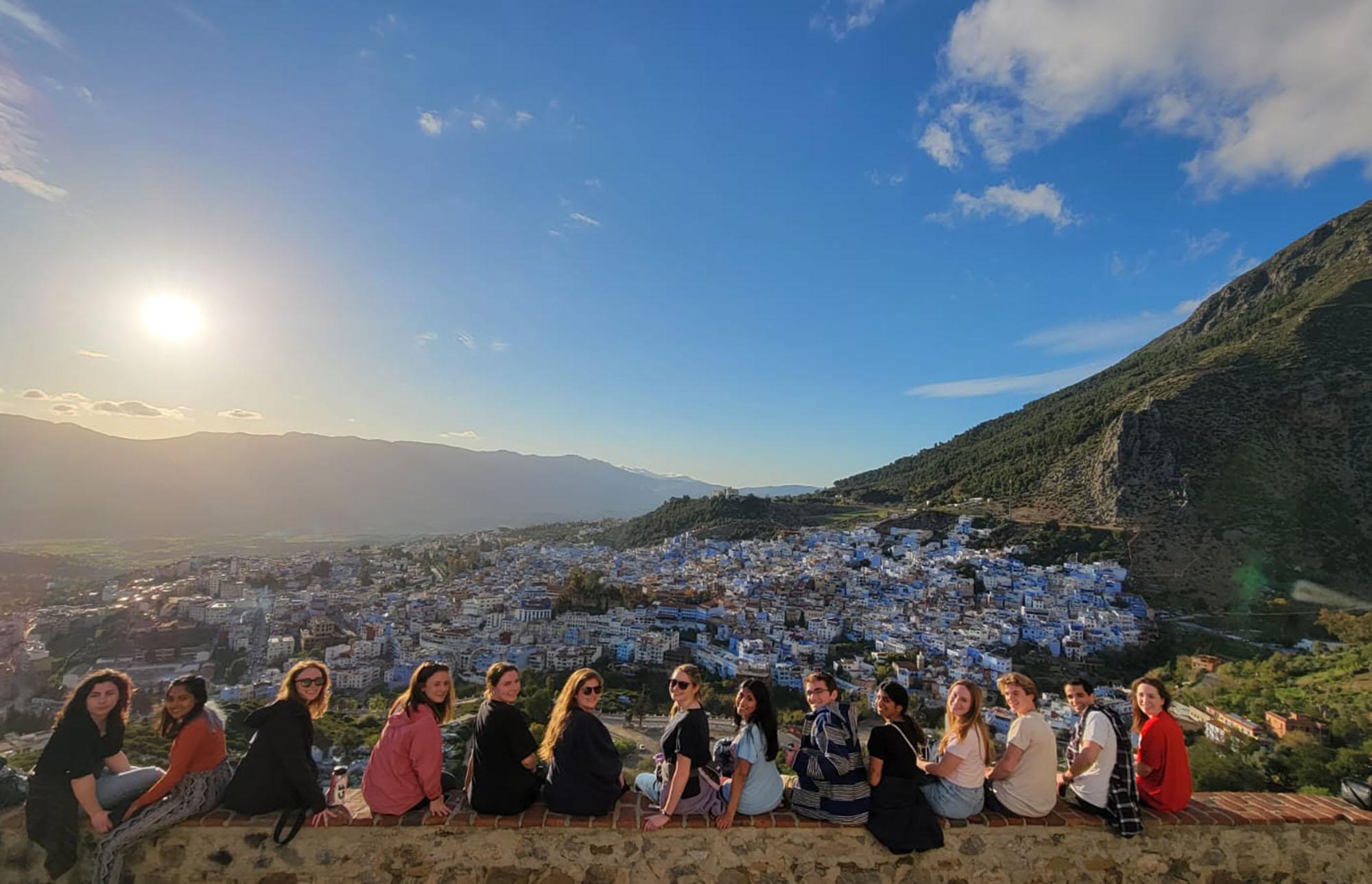 Explore Rabat, Morocco
As Morocco's capital and second largest city, Rabat hosts many prestigious universities, international institutions, including UNESCO and the World Bank, and a wide range of opportunities for students to experience its culture through art exhibits, music, and theater.
When you study abroad in Rabat, you'll experience this city's rich Islamic and French-colonial heritage, all while boosting your Arabic and French language skills. Home to the country's most important museum, the Royal Palace, Rabat is one of the most welcoming and vibrant cities in Morocco with a strong international vibe for students. 
Study Tours & Cultural Excursions in Rabat
Every CIEE semester program has frequent cultural excursions and a multi-day study tour uniquely designed to complement the program's academics and enhance students' cultural immersion. In Rabat, past study tours and excursions have included:
Visits to markets, cultural sites, and theater performances
Trips to Rabat's Old Medina and Kasbah, ancient ruins of Challah, and the Andalusian Gardens 
Visits to an Amazigh village in Ourika
Hikes in the High Atlas Mountains
Trips to the UNESCO World Heritage Site in coastal Essaouira 
Overnight excursions to Fez and Marrakesh
If you're a student looking to explore Morocco's history, culture, language, and more, CIEE's tours and excursions in Rabat allow you to do just that. Whether you want to meet Rabat people, study different cultures in Morocco, or complete Arabic or French language programs, studying abroad in Rabat offers something for everyone.
About the Center
Located in the prominent neighborhood of Agdal in central Rabat, CIEE Rabat features three main classrooms, a Moroccan-style social area, and a charming outdoor space. At the Center, students have printer access and can easily reach public transportation.
CIEE Rabat is only a few miles from the city's historic Hassan Tower and lovely Chellah gardens. Students will also find they can easily reach many affordable restaurants, cafés, shops, and Rabat's top landmarks.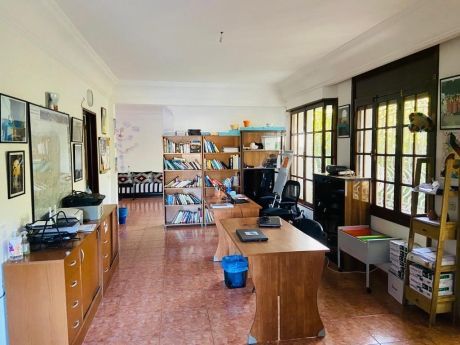 Where Students Study
CIEE Rabat
CIEE Rabat is located in the prominent neighborhood of Agdal in central Rabat with easy access to public transportation.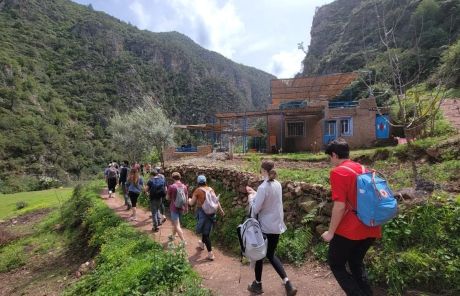 Internships & Volunteering
Depending on their program of study and availability, students may be able to participate in an internship or volunteer. Students interested in interning in Rabat may be able to work with NGOs and private institutions, including Amnesty International, the Orient Occident Foundation, Organization for Human Rights and Development, and several others.
Students looking to volunteer in Rabat can work with descendants of pre-Arab inhabitants of North Africa, hospital patients, visually impaired students, mentally challenged youth, women's groups, or children from low-income families. Students may also be able to tutor Moroccan university students or meet with local Moroccans to practice their language skills.
Study Abroad Programs in Rabat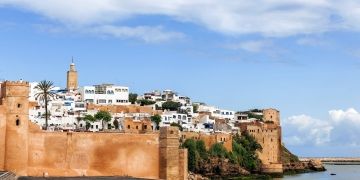 Take your Arabic language skills to the next level in the enchanting city of Rabat.
Program Interests
Language Immersion
Life by the Sea
Small City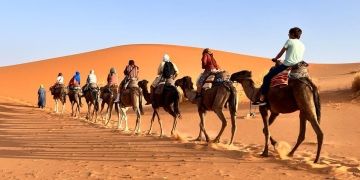 Study Program

Part-Time Internship
Learn Arabic in an ancient city.
Program Interests
Life by the Sea
Small City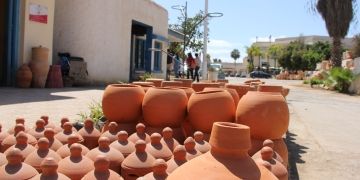 Explore Morocco's rich history
Program Interests
Life by the Sea
Small City
Currency 
Moroccan Dirham
Spoken Languages 
Arabic
Available Transportation 
Tram, bus, feet
Famous Local 
French Montana – an American-Moroccan rapper known for his hit songs including "Unforgettable" (2017)
Climate 
Muggy, dry, and clear summers (June to September) with highs around 80°F; cool and cloudy winters (December to March) with lows around 47°F
Places to Explore 
11th-century Kasbah of the Udayas – a district of twisting colorful streets and hip cafes
Airport 
Rabat-Sale Airport (RBA)
Social Norms 
It's forbidden to eat with your left hand in Morocco
What to Pack 
Lose flowy clothing, comfortable shoes, sunscreen, bathing suit, shirts that cover your shoulders
Frequently Asked Questions
Rabat is a good place to visit and study abroad because of its rich history, Moroccan culture, and opportunity to study Arabic or French. As Morocco's second largest city, Rabat is home to several cherished museums, NGOs, stunning colonial architecture, and much more that students can explore.
Rabat has much to discover, from gardens and museums to historical sites and theaters. Popular attractions in Rabat include Hassan Tower, Kasbah des Oudayas, Royal Palace of Rabat, and Chellah.
Rabat is considered one of the safest cities in Morocco, but as with any new city, we encourage students to stay aware of their surroundings, keep their belongings secure, and travel in groups when possible.
Known best for hosting Morocco's Royal Palace, Rabat is also known for its more relaxed, less crowded lifestyle as compared to Casablanca. As the official capital of Morocco, Rabat has a rich history that dates back to the 11th century, making it an exciting destination for students interested in learning Arabic or French, Moroccan history and culture, and more.
In order to ensure our students feel welcomed, supported, and empowered while studying abroad, CIEE staff completes comprehensive diversity equity and inclusion (DEI) training. Staff provide students with advice, resources, and ongoing support both before and during their study abroad program in Rabat.
For more detailed information on diversity in Rabat, visit our Diversity in Rabat page.
Study Abroad Scholarships & Grants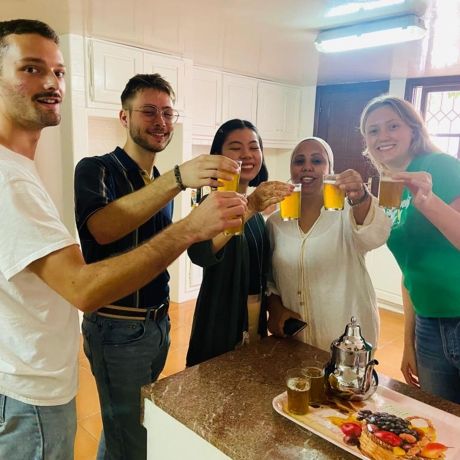 Apply in 1,2,3!
You may be wondering if there are any scholarships to study in Rabat. CIEE offers scholarships and grants for study abroad programs in Rabat to students with demonstrated financial need, proven academic merit, and for specific CIEE programs. Students can apply for scholarships through 3 simple steps:
Search for and apply to your dream program
Review all available funding opportunities
Complete the Scholarship & Grants portion of your application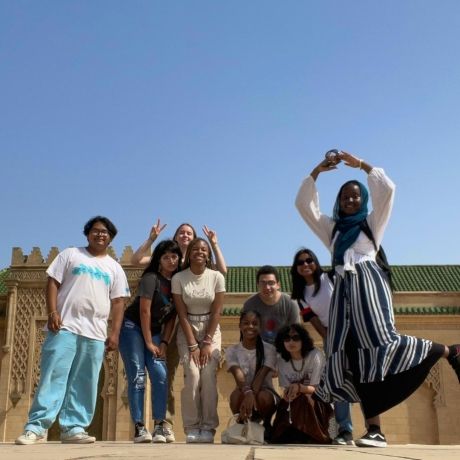 Study Abroad Scholarships
NEED-BASED SCHOLARSHIPS
Based on students' Estimated Family Contribution (EFC) from their Free Application for Federal Student Aid (FAFSA) and enrolled institution. Complete the Scholarships & Grants portion of your program application to be considered for all awards to which you are eligible.
MERIT SCHOLARSHIPS
Based on academic achievement. Complete the Scholarships & Grants portion of your program application, along with an essay, to be considered for all awards to which you are eligible.
OTHER SCHOLARSHIPS
Other scholarship awards are based on program or alumni status.
Talk to a Student Who's Lived it...
Reach out to one of our Student Ambassadors to learn what CIEE Study Abroad is really like from alums who've lived it! Address any questions you may have about Rabat, from your academic interests and travel planning to housing and cultural differences.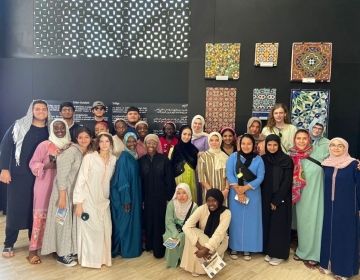 This week, the students had some cultural activities that introduced them to Islam's influence and relevance to Moroccan culture, traditions and everyday life. On Monday, the students had a brief... keep reading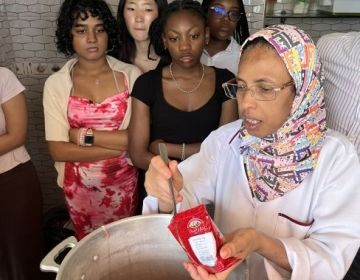 Couscous is a traditional Moroccan dish, eaten on Fridays - the day of congregational prayer. Huge groups gather around one big table a eat the dish together, normally by hand... keep reading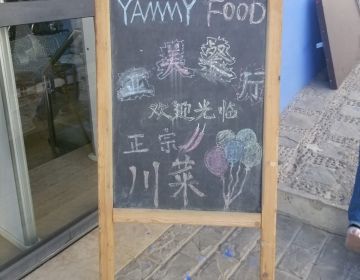 When I told people in my Arabic program back home that I was going to study abroad in Morocco, I received multiple warnings that I would struggle with the language... keep reading
Rabat Study Abroad Reviews
"The staff is friendly, flexible, and above all - passionate. Every expectation was exceeded. They are here because they want to be here, and it makes me want to be here too. I can't wait to recommend CIEE to my friends at home."

Reagan M., University of Louisville