Spotlight on a Virtual Internship: William Baya
From a living room in the house he shares with friends in northern Virginia, William Baya is spending the summer doing a virtual internship with Massachusetts-based Eden Geotech, a cleantech start-up developing waterless fracking technology. Most days William sits across the table from a housemate who is also working from home this summer. The friends' computers are back to back and occasionally they must manage conflicting Zoom calls, adjusting so each can hear.
"While at first I was skeptical [about an online internship], so far this experience has been amazing," said William, an engineering major and rising junior at Washington and Lee University.
"It's great working directly with engineers, and being an intern at such a small startup, you get to feel like your work actually does matter, that the tasks you have are important in the decision-making of the company," said William.
"I feel like my work does make an impact on the lives of the people here."
As an intern, William has been doing research on the environmental and infrastructure impacts of current method of extracting oil and gas through fracking, identifying funding opportunities for the start-up, editing the company's monthly newsletter, and more.
"It has been quite inspiring to see the interns successfully cope with the changing circumstances," said Ammar Alali, cofounder of Eden Geotech, who is supervising William's internship. "With the current pandemic, our entire team decided to work remotely, so our interns were able to smoothly blend in with the rest of the staff."
William explained that he uses Slack and Monday.com to communicate with his supervisor and collaborators, and he joins the company-wide weekly meetings via Zoom, which are "a chance to chat with everyone, talk about how the week went, what we did, what was challenging, and what's coming up."
The one drawback to a virtual internship that William identified is managing the workload when not in an office setting. He explained that it can be tempting to work all the time because your desk and computer are always there as part of your living space. "You have to set boundaries for yourself," he said.
William's favorite part of his internship thus far has been researching the environmental impact of fracking. "I was not that aware the current method was so detrimental to the environment and had such a negative impact," he said. "I'm considering renewable energy and clean tech as areas I aspire to work with in the future."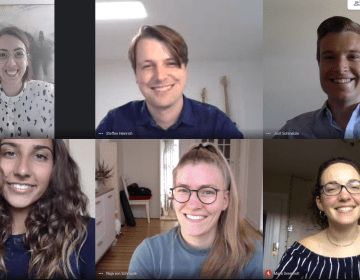 Maya Greenholt had planned to spend the summer before her senior year at Carnegie Melon interning abroad in London, but around April she realized that probably was no longer going... keep reading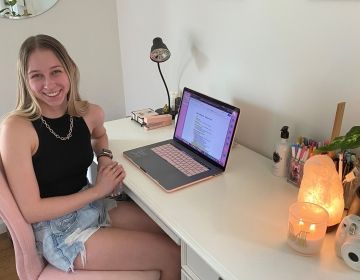 Madison Peak, a rising Junior at Arizona State University, thought she would be spending this summer studying abroad in Prague. Unfortunately, COVID-19 made that impossible. Madison is planning to graduate... keep reading