Spotlight on a Virtual Internship: Madison Peak
Madison Peak, a rising Junior at Arizona State University, thought she would be spending this summer studying abroad in Prague. Unfortunately, COVID-19 made that impossible. Madison is planning to graduate early, so when her Prague program fell through, she worried she had missed her opportunity to have an international experience as an undergraduate.
But when Madison, who is double majoring in global studies and political science, began looking for other ways to make the most of her summer, CIEE's virtual online internship caught her attention. Now she is spending the summer interning online with the Institute of Political Marketing, based in Prague.
 "I didn't want to risk my health or the health of others, but I was really disappointed to miss out on studying abroad in Prague," she said.
"CIEE asked where I would prefer to have my internship and it was really amazing to get one with an organization based in Czech Republic."
As part of her internship, Madison is monitoring and providing updates on the status of elections in the U.S. She is also helping with the establishment of a non-governmental organization, funded by a grant from the U.S. embassy, that will work on issues related to women's empowerment.
"[Through this internship], I've learned so much about many more things than I ever thought I would," said Madison. "I've learned to use tools like Google Docs and Google Sheets and developed better communication skills, better time management and organization."
Best of all, she explained, the internship has been a great opportunity to forge international connections. As a member of Barrett, the Honors College at ASU, Madison is writing her honors thesis on the Czech Republic. Now, she has been invited to visit Prague in May after her graduation to meet her Czech colleagues in person.
"I usually meet with my boss online once a week," said Madison. "She and I and another intern all became friends on Facebook and connect as needed using Facebook messenger. Never in a million years would I have thought that I would be Facebook messaging my boss as part of my internship!"
Madison and her colleagues use the Freelo Project Management app to keep tabs on each other's progress. "It enables us to see what everyone is doing, to see the bigger picture and the parts of a project that we're not working on," she said.
Madison's virtual internship fits well with her career goals, she explained. Her experience has confirmed her interest in government work and political marketing. After graduation, she is planning to join the Peace Corp in the community economic development sector, then wants to attend law school and study international law.
One of Madison's favorite elements of the internship program so far has been the chance to connect with the cohort of students around the U.S. who are doing CIEE virtual internships with organization based around the globe this summer.
"It's fun to connect and interact with other people in the program on Slack. It's great to have conversations about who is doing what, and nice to have that network and group of support, even with people you don't know in real life and just know through your phone."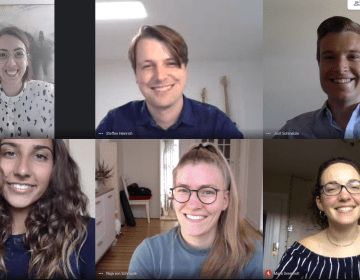 Maya Greenholt had planned to spend the summer before her senior year at Carnegie Melon interning abroad in London, but around April she realized that probably was no longer going... keep reading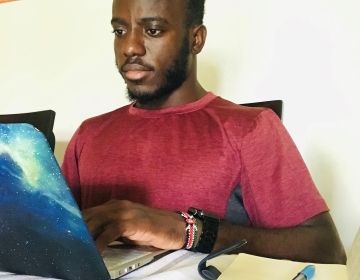 From a living room in the house he shares with friends in northern Virginia, William Baya is spending the summer doing a virtual internship with Massachusetts-based Eden Geotech, a cleantech... keep reading