How Does Studying Abroad Work?
If you're not familiar with study abroad, it may seem like a complicated process to get the details lined up. But it's actually much simpler than you may think.  
Let's unpack this relatively simple process. Our bet: After this quick read, you'll be more than ready to apply to a study abroad program!   
In short, study abroad allows students to pursue their studies in a foreign country. It's a fully immersive experience in a location of your choosing that will help you gain a global perspective and develop cultural understanding.  
We also like to think of study abroad as the opportunity of a lifetime; because that's what you'll end up saying when you return home from your adventure. Trust us!  
How Does Studying Abroad Work?

  
There are several simple steps to take to get started studying abroad and a few more you can take after your adventure to really take advantage of all you've experienced.  
Read on for the inside scoop; and don't forget, we're always available for any extra questions you may have. Just reach out!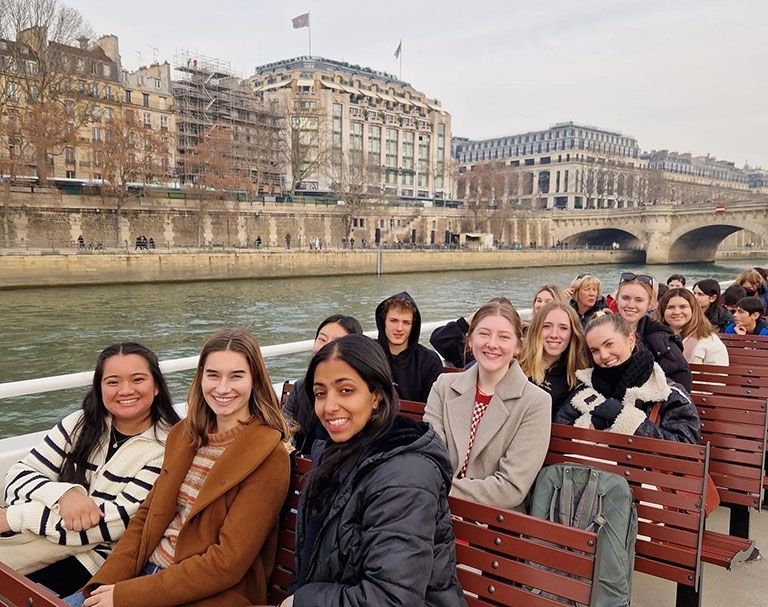 Step #1: Choose Your Program 
Once you've made the decision to study abroad, the first thing you'll need to do is select a program. We recommend choosing the one that best aligns with your academic and professional goals. 
Here at CIEE, our study abroad programs take place in more than 20 incredible countries around the world, and we offer varying program lengths and costs across a diverse selection of areas of study.  
With all these options, it may feel slightly overwhelming to narrow down your choices – but here are some helpful tips to discover just the right option for you. 
First, we suggest really taking a minute to decide what you're hoping to get out of a study abroad experience and align that desired outcome with your passions.  
Are you fascinated by learning a new language? Do you want to visit Asia? Or Europe? Are you looking for an outdoor adventure, or are you a complete history buff? Or maybe you're both! Determining your true interests ahead of time will help guide you with this first step.  
Where you take your studies matters just as much as what you're learning when you get there. Consider where in the world you want to study abroad to find that perfect classroom away from home. 
Remember, we offer programs all around the world in the following locations: 
Determine Your Availability
As we mentioned earlier, we offer programs across different terms and for varying lengths. Consider all our program types to find your best fit:  
Align with Your Area of Study
Finally, it's critical to ensure the program you choose aligns with your major. After all, you'll want all your credits earned abroad to transfer to your home institution for a stress-free experience.  
Step #2: Talk to Your Campus Study Abroad Office 
After choosing a study abroad program that best suits you, it's time to tackle logistics. 
The best way to fully understand your study abroad program is to speak with an advisor from your campus' study abroad office. They'll be able to provide direct support. It's also a good idea to speak with an academic advisor to go over other important details like GPA and credit requirements to make sure you're staying on academic track during your trip.  
Plus, we're available, too, if you have any remaining questions.  
Step #3: Start Your Application 
After you've chosen your study abroad program and discussed important details with your trusted advisors, you're ready for the next part – applying!  
This part might be one of the easiest steps on your study abroad journey. All you'll need to do is fill out the CIEE application online which will ask basic questions like your name, address, birthday, program selection, term, and year. Make sure to provide us with some emergency contacts as well.  
As with anything, if you have any questions, feel free to reach out!  
Step #4:

Fill

Out the Scholarships + Grants Portion of Your Application 

 
One of the more important parts of your study abroad application will be the scholarships and grants portion. We offer millions of dollars each year in scholarships and grants to help students make their study abroad dream a reality. (Yes, really!) Make sure to thoroughly check what financial aid you might be eligible for to see if you can take advantage of any of this assistance.   
We offer three categories of scholarships and grants:  
Need-based:

Based on students' Estimated Family Contribution (EFC)

and from their Free Application for Federal Student Aid (FAFSA) at their enrolled institution  
Merit-based:

Based on academic achievement 

 
Other areas of funding: Based on various programs or alumni status  
Step #5:

Pack and Prepare for Your Adventure 

 
Your packing list will vary based on your study abroad location, but there are a few fundamental items you'll need to make sure to bring with you no matter where your travels take you.  
These include essential documents like: 
Passport & a photocopy

 

Visa & a photocopy

 

A second form of valid ID (

e.g. driver's license or other government-issued ID) 

Plane tickets

 

Proof of health insurance

 

Proof of CIEE enrollment

 

Financial documents 

 
There are a few other items to remember to bring with you:  
Comfortable walking shoes

 

Camera

 

Prescription medications covering the length of your stay

 

Preferred

over the counter medications 

Travel adapters to charge your devices like laptop and phone

 

Cash converted to

the country's currency 
Look into the weather ahead of your trip too and pack your outfits accordingly. If you have any questions about what to pack, we're here as a resource!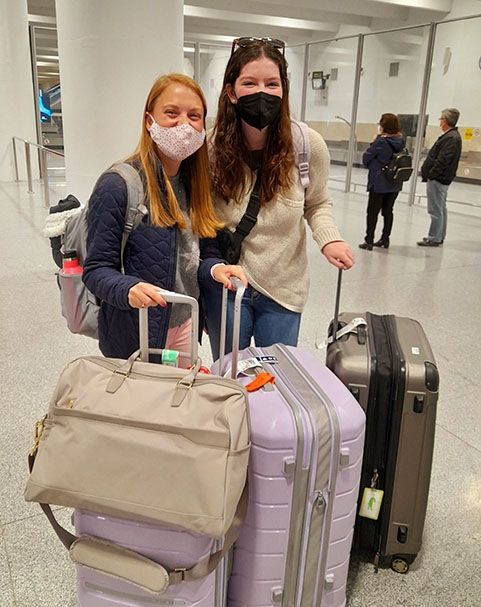 Step #6: Have the Time of Your Life
Once you arrive in your new home away from home, you're going to have the time of your life. Take it all in – the culture, the language, the cuisine, the natural landscapes, the museums, the architecture, the people. All of it. Get out and explore. You're going to love it!  
A few other perks (in addition to the incredible explorations): You're going to make lifelong connections, acquire essential skills that'll help with future employment, and most importantly, you'll become the best version of yourself. A study abroad experience is truly life-changing.  
Step #7: Return Home with a New Perspective 
With a new international adventure under your belt, you'll return home with a fresh global perspective. Your study abroad experience will help you better appreciate points of view from different backgrounds and develop a better understanding of world history beyond the American viewpoint you may be used to. You'll get a firsthand look into the intricacies of another country and its many systems including education and transportation, down to cultural nuances and even more trivial things like navigating new grocery stores. 
Go forth with your new perspective and add your refreshed insight into all things you do moving forward. It's important and valuable. It's why we believe all students should study abroad – it will undoubtedly create a more accepting and introspective future.  
When you return from your adventure and you've loved your study abroad experience as much as we know you will, consider becoming a CIEE student ambassador after your trip and get paid to talk about it!  
With our ambassador program, you'll get to educate fellow students about CIEE and all things study abroad.  
Work

as a CIEE marketing and sales ambassador and share a referral code to sign up future CIEE participants 

Coordinate presentations

and panels for students 

Share your story at campus study abroad fairs and post on social media

 

Respond to inquiries and support students with coffee chats, emails, and calls

 

Work with other CIEE representatives

 

Write blogs, news articles, and guides for prospective students

 

Host lunch-and-learns

 

Track and report on activities regularly

 
As a CIEE student ambassador, not only will you get the chance to talk about your study abroad experience and help other prospective students, but you'll also gain valuable work experience to add to your resume.  
Bonus: You'll be paid for it, receive referral bonuses to recruit new ambassadors, and even have a chance to earn an all-expenses paid professional development workshop at one of our CIEE Centers. It's a win-win!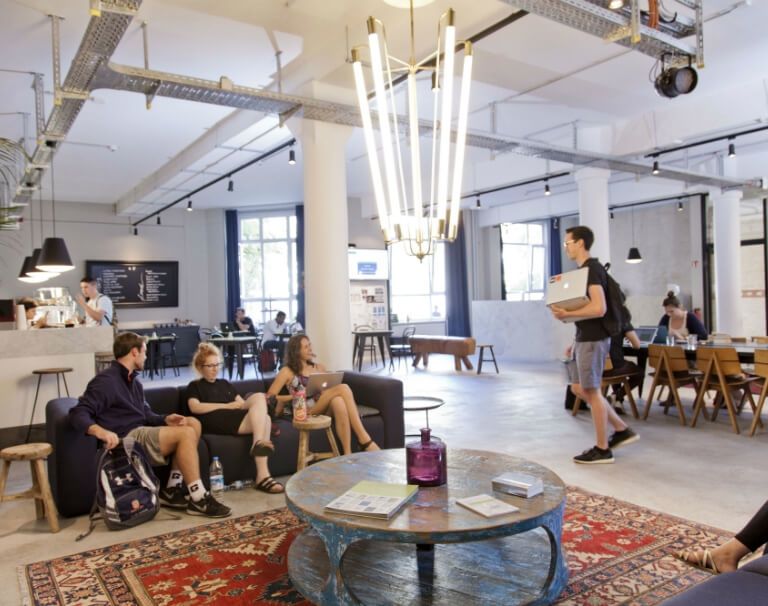 So, if you're wondering, "how does studying abroad work?" make sure to bookmark this post. Keeping this resource handy will help you better prepare for the adventure of a lifetime.