Connections and Relationships: Cape Town Edition
Authored by Tara Roumes (she/her)
(Tara is a junior at the University of Rhode Island where she is studying Journalism and English. She is continuing her study abroad experience in Sydney and Rome!)
On December 31 2022, I stepped on a plane to travel alone for the first time. My destination; Cape Town, South Africa, was my first block abroad for the CIEE Open Campus Block program. With nerves, excitement, and anticipation, I landed in Cape Town. A place that will forever have a home in my heart. 
Arriving alone in a new country is extremely daunting. But something that I learned fairly quickly was that I was not alone. Other students who were arriving were also feeling the way I was; anxious to meet new people and wanting to fit into this new lifestyle abroad. As I sat together with the other students for orientation, I realized we already had one thing in common: choosing to study abroad in Cape Town for the next few weeks. 
Jumping into the new year, one of my goals was to reevaluate the relationships in my life. Being in Cape Town really allowed me to understand the value of true friendship. Additionally, I decided to push past my fear of the unknown and step out of my comfort zone. I would have never guessed that within the six weeks of being here in Cape Town, I would leave with 27 new best friends. Each individual here showed me a new part of myself that I have never discovered. If there is one thing to note when deciding to study abroad it is that you will make lifelong connections with every individual you meet. 
Friendship is such a precious connection to have. While abroad, things can get difficult. Creating and maintaining friendships with other students is an amazing way to help you get through difficult times. Because, as mentioned previously, other students chose to study in Cape Town. Each student is in the same boat trying to adjust to this new way of life. Because of these deep interactions and conversations that you will have, relationships only grow and expand. 
Six weeks go by extremely fast. Each of these weeks brings you closer and closer to the people around you and this is not only the students. At CIEE Cape Town, the interactions I had between professors and staff are ones that I will always be grateful for. On the academic side of being here, the professors for my classes have changed my perspective on life and have taught me the value of listening to others. Other staff members, like residential coordinators, have made our stay in Cape Town comforting, safe, and extremely memorable. I will forever treasure these relationships and be grateful for the opportunity that the CIEE Open Campus Block program gave me. 
Though I am leaving Cape Town I know that the friendships I have made here will follow me wherever I go. When a group of 27 students begin to cry in a club and give out group hugs… well that type of friendship is forever. Making the choice to study abroad in South Africa is one that I will always be proud of. I have learned so much while being here but one of the most important things I will take away from my experience in Cape Town are the connections I have made with students, staff, and professors. 
Do not let the fear of not making friends hold you back from choosing to study abroad. With this program, I have made handfuls of lifelong friends who I will stay in contact with. Take a step outside of your comfort zone and leap over the fear of the unknown, like I did. From a first-hand experience, I can tell you that it is well worth it.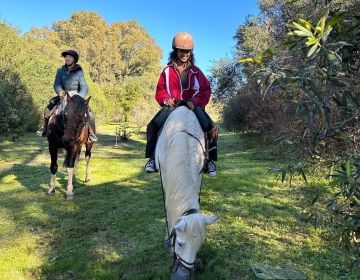 Authored by Haroni Sahilu (she/her) (Haroni is a rising senior at Arizona State University, majoring in Philosophy and Justice Studies. During her time in Cape Town, she hopes to aid... keep reading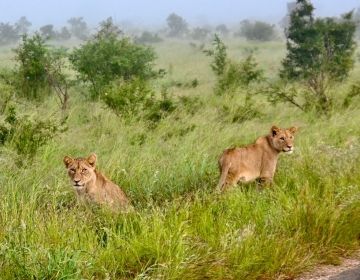 Authored by Heather Wang (she/her) (Heather is a 2nd-year undergraduate student at Dartmouth College, majoring in Engineering Physics and Philosophy. She hopes to research astronomy and photometry during her time... keep reading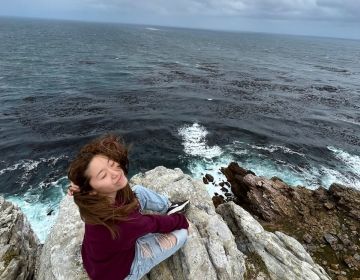 Author: Heather Wang (she/her) (Heather is a 2nd-year undergraduate student at Dartmouth College, U.S., majoring in Engineering Physics and Philosophy. She hopes to research astronomy and photometry during her time... keep reading