Credit
3 semester hours
4.5 quarter hours
Eligibility
Overview
STUDY IN CAPE TOWN, SOUTH AFRICA
a wonderful tourist location for adventure
EXPERIENCE THE BEAUTY
of the summer season in the Southern Hemisphere
GAIN INSIGHT
into the historical and political transition from Apartheid (segregation) to a democratic South African society
IN 2006
FIRST AFRICAN COUNTRY TO RECOGNIZE SAME-SEX MARRIAGE
1994
FIRST DEMOCRATICALLY ELECTED PRESIDENT OF SOUTH AFRICA: NELSON MANDELA
STERKFONTEIN
ORIGIN OF MODERN HUMANS 4.5 – 2.5 MILLION YEARS AGO
Experience
Your Destination
The beautiful coastal city of Cape Town, with its glorious beaches and mountains, is called many names: the Mother City, the Cape of Good Hope, the Cape of Storms, and the Gateway to Africa. Cape Town is two worlds in one. From wealthy developments with great shopping centers to vibrant townships, there's never a shortage of things to do and experience in Cape Town – especially for those on a student budget.
Cape Town's Mediterranean climate means that January brings warm, sunny days and average daily high temperatures are level around 76°F. January is the height of summer here!

CIEE wants all our students to feel welcomed, supported, and empowered to succeed while studying abroad. Local CIEE staff have provided details about conditions and cultural attitudes that students with specific identities might encounter in Cape Town.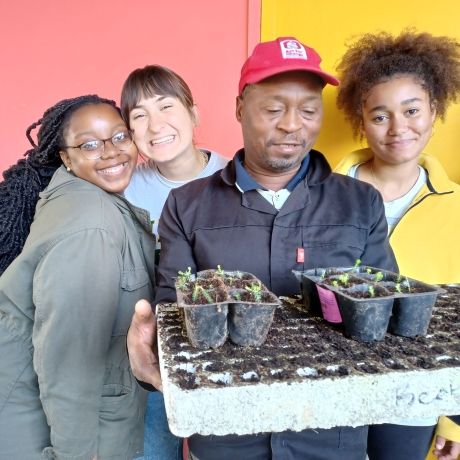 EXCURSIONS & ACTIVITIES
Featured excursion: 

As part of your course, you'll visit the Robben Island Museum, a World Heritage Site where the first democratically elected President of South Africa, Nelson Mandela, was imprisoned under apartheid laws. You will walk in the footsteps of Nelson Mandela, tour the island's rich fauna and flora treasures, visit the lime quarry where the political prisoners worked, and see the village where former warders lived. 

Other activities: 
Table Mountain visit 
Langa community visit 
Walking tour of Cape Town 
Exploring the District Six Museum 
Visiting the Slave Lodge 
Participating in community engagement activities in under-served communities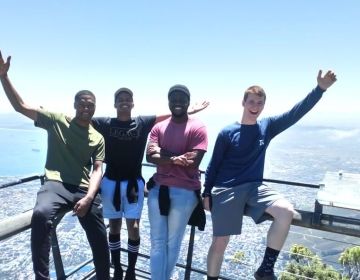 What better way to kickstart our three-week January in Cape Town programme than a trip to one of the New7Wonders of Nature, Table Mountain? Last Saturday our students had the... keep reading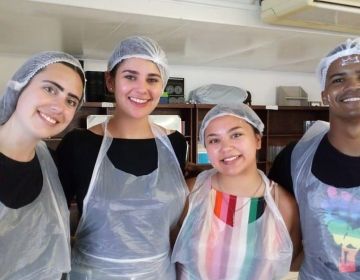 January means summer in Cape Town, and our J Term students certainly got 2020 off to a tasty start! To make the most of the sunshine, this week our J... keep reading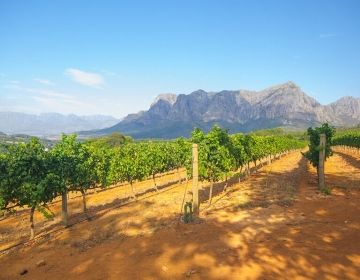 It may sound too good to be true. But it's actually 100% real. Bring your sommelier skills to the beautiful, diverse city of Cape Town and engage in hands-on learning... keep reading
"The people, places, food, and landscape are absolutely amazing!"

Logan F., Susquehanna University

"It was an incredible experience and everyone should be able to experience it."

Patrick W., Wofford College

"It is such a great experience and you learn so much in a short period of time."

Robert L., Wofford College

"Awesome experience studying abroad in another country."

Tatum H., St Olaf College
Housing
Students will live in comfortable single-room apartments within a 10-minute walk of CIEE Cape Town. They will share the residence with other CIEE Study Abroad participants, as well as local and international students attending various universities and colleges across the city.

All the rooms are fully furnished and include an ensuite bathroom, a fully fitted kitchen, uncapped Wi-Fi, and a wall-mounted TV. The accommodation also offers a fully equipped gym, a laundry facility on each floor, and a recreational social space on the ground floor for free time. Students can enjoy social interactions with their peers in a variety of communal areas and can also appreciate the quiet spaces that allow them to study on their own or work on tasks in a group.

Dependent on availability, students may also live in apartments shared with other CIEE students. If local health and safety regulations permit, students live in double or triple rooms. Each apartment will have shared common spaces, including a kitchen and bathroom.
Meals are not included. Students prepare meals in their apartments or make use of the many restaurants and takeaway options nearby.
Students usually make use of Uber or ride-share services rather than unreliable, infrequent public transport. Costs are approximately $0.60 USD per kilometer, which makes this an affordable option for many.
Academics
Classes are held at CIEE Cape Town. The center includes classrooms, a lounge, Wi-Fi, and experienced staff that support day-to-day life in Cape Town.  
Our strong relationships with Cape Town's most-respected universities and research institutions allow us to offer top-quality courses, taught by local faculty. A core group of CIEE faculty members serve as professors and work with CIEE resident staff to arrange guest lectures, excursions, field trips, co-curricular activities, and more. 
CIEE Cape Town is located in the Rondebosch district, near the University of Cape Town campus.
Courses
History, Philosophy, Religion
Note: This course listing is for informational purposes only and does not constitute a contract between CIEE and any applicant, student, institution, or other party. The courses, as described, may be subject to change as a result of ongoing curricular revisions, assignment of lecturers and teaching staff, and program development. Courses may be canceled due to insufficient enrollment.
"(GI)" denotes courses that originated at CIEE's Global Institutes and that are offered at multiple CIEE sites.
Dates & Fees
You get more for every dollar when you study abroad with CIEE, because our high-quality programs include everything from excursions to insurance. There are no hidden charges, and no disappointing surprises when you arrive.
Program

Application Due

Start Date

End Date

Fees & Housing

Program

January 2024

3 weeks
Start Date

End Date

Fees & Housing $3,950
To help you budget, keep in mind that students are responsible for the cost of international airfare, local transportation, books and supplies, visas, and personal expenses. In addition, your college or university may charge additional fees for study abroad, or may require you to receive a transcript via CIEE's School of Record, which carries an additional fee of $500.
Program Fees
CIEE offers the most student support of any provider in its program fee, including an airport greeting, full-time leadership and support, orientation, cultural activities, local excursions, pre-departure advising, and CIEE iNext travel protection with benefits.
Participation Confirmation = $300*
Educational Costs = $3,070**
Housing = $500
Insurance = $80
Total Fees = $3,950
Estimated Costs
Students are responsible and manage costs related to travel, meals, books, and personal expenses. Below are estimates for consideration.
Meals not included in program fee = $195†
International Airfare = $1,250††
Local Transportation = $70†††
Books & Supplies = $15
Personal expenses = $130††††
Total Costs = $1,660
Financial Aid
CIEE offers the most grants and scholarships of any study abroad organization, including $8 million/year in travel grants, merit-based scholarships, institutional and MSI grants, and Gilman Go Global Grants.
*non-refundable
**direct cost of education charged uniformly to all students
†For groceries if you plan on making your own meals, budget more money if you plan on eating out regularly.
††round-trip based on U.S. East Coast departure
†††Students usually prefer to use Uber
††††$100 emergency fund + cell phone expense + toiletries
Pre-departure Advising
Advising before you depart to set goals and answer questions
Optional on-site airport meet-and-greet
Orientation
Introduction to your program plus practical information about living in your host city
On-site Staff
Full-time program leadership and support in your city
Cultural and/or Co-curricular Activities
Excursions and/or Study Tours
Travel Protection
CIEE iNext travel protection
24/7 emergency on-site support
Staff
Get Started Steps
Get Started
Here's what you need to do to take the next steps:
Start an Application 
You're one step closer to an amazing study abroad experience!
Connect With Your Campus Study Abroad Office 
Share your plans and confirm you're on track to meet all required steps to go abroad. 
Contact Us 
Send us an email if you still have questions or need information about applying to this program.