Credit
6 semester hours
9 quarter hours
Eligibility
Overview
Live in the dynamic gateway to Asia
that combines an ultramodern skyline with the rich cultures of the past.
Learn from the island city-state
that hosts the Asian headquarters of many multinational corporations across a range of industry sectors, making it an exceptionally diverse business community.
Work in a rapidly growing economy
that embraces everything from finance and pharmaceuticals to technology and tourism.
4
official languages: English, Malay, Mandarin Chinese, and Tamil
3
Renowned universities in Singapore
281.3
square miles of total area
Experience
Your Destination
A hub of international commerce, Singapore is one of the world's most globalized economies. This island city-state hosts the Asian headquarters of many multinational corporations across a range of industries. It is an ideal venue for a challenging and rewarding internship program as well as an exciting place to explore - from its remarkable landscape to diverse blends of cultures and cuisines.
Learn more about Singapore and see past internship examples »
CIEE wants all our students to feel welcomed, supported, and empowered to succeed while studying abroad. Local CIEE staff have provided details about conditions and cultural attitudes that students with specific identities might encounter in Singapore.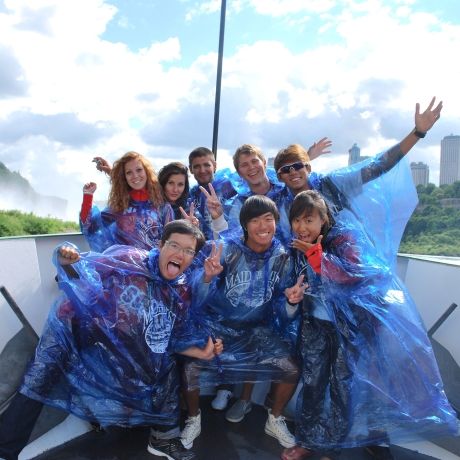 Excursions & Activities
Join the locals and enjoy some water sports such as sailing, kayaking, water skiing, and scuba diving.    
Watch an orchestra, an arts festival, or even an open mic night during your stay in Singapore - a "gateway between the East and West" and a center for performing arts and culture. 
Visit the world-famous Singapore Zoo, nestled within the lush Mandai rainforest and home to over 300 species of mammals, birds, and reptiles.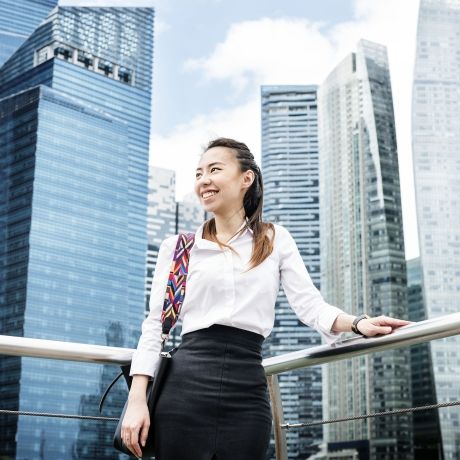 Professional Development
Take advantage of resume help and interviewing skills based on local business culture
Explore the professional working world of Singapore through organizational site visits, industry networking events, and guest lectures
Participate in workshops that will help you make the most of your internship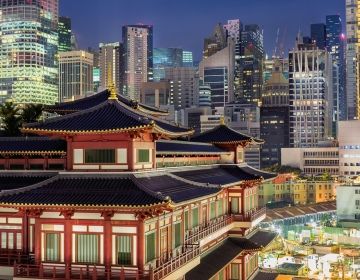 When you are a Global Intern in Singapore, the possibilities are endless. From beautiful landscapes and lush green spaces by the water, historic landmarks, and fresh seafood galore, there is... keep reading
Housing
Program housing is in student dormitory or hotel. It includes shared (double or triple) rooms, laundry facilities, internet access, and convenient access to public transportation. 
Meals are not included, but housing is within close walking distance to food courts as well as many affordable eateries and 24-hour coffee shops. 
Students commute to their internships and most program activities via local public transportation. Introduction to the system is provided during orientation and students are responsible for securing their own public transportation pass. Program housing is convenient to public transportation and all internship locations are accessible.
Academics
As a global intern in Singapore, you'll work in a non-paying position within a wide range of opportunities across a diverse set of innovative industries. Extra-curricular cultural activities in and around Singapore complement your coursework and immerse you in the history and culture of the city.
This eight-week program includes a full-time internship and an integrated online academic course.
Courses
Note: This course listing is for informational purposes only and does not constitute a contract between CIEE and any applicant, student, institution, or other party. The courses, as described, may be subject to change as a result of ongoing curricular revisions, assignment of lecturers and teaching staff, and program development. Courses may be canceled due to insufficient enrollment.
"(GI)" denotes courses that originated at CIEE's Global Institutes and that are offered at multiple CIEE sites.
Scholarships
Scholarships & Grants
CIEE offers scholarships and grants annually to help students like you make your study abroad dream a reality.
Students who apply to this program are eligible for the following scholarships and grants:
Wollitzer Merit Scholarships in Area or Comparative Studies
Ping Scholarships for Academic Excellence
Global Access Initiative (GAIN) Grants
CIEE Gilman Go Global Grant
MSI Grant
The Stephen M. Lew Lifetime Friendship Award
CIEE Stem Scholarship
To be considered, submit the CIEE Scholarships & Grants application within your CIEE program application.
Dates & Fees
You get more for every dollar when you study abroad with CIEE, because our high-quality programs include everything from excursions to insurance. There are no hidden charges, and no disappointing surprises when you arrive.
Program

Application Due

Start Date

End Date

Fees & Housing

Program

Summer 2024

8 weeks
Start Date

End Date

Fees & Housing $7,450
To help you budget, keep in mind that students are responsible for the cost of international airfare, local transportation, books and supplies, visas, and personal expenses. In addition, your college or university may charge additional fees for study abroad, or may require you to receive a transcript via CIEE's School of Record, which carries an additional fee of $500.
Program Fees
CIEE offers the most student support of any provider in its program fee, including an airport greeting, full-time leadership and support, orientation, cultural activities, local excursions, pre-departure advising, and CIEE iNext travel protection with benefits.
Participation Confirmation = $300
Educational Costs = $4,453
Housing = $2,500
Insurance = $197
Total Fees = $7,450
Estimated Costs
Students are responsible and manage costs related to travel, meals, books, and personal expenses. Below are estimates for consideration.
Meals not included in program fee = $736†
International Airfare = $1,300††
Local Transportation = $300
Books & Supplies = $50
Visa Fees = $150
Personal expenses = $160
Other = $75
Total Costs = $2,771
Financial Aid
CIEE offers the most grants and scholarships of any study abroad organization, including $8 million/year in travel grants, merit-based scholarships, institutional and MSI grants, and Gilman Go Global Grants.
†Meals are not provided and there is no access to a kitchen.
††round-trip based on U.S departure
Pre-departure Advising
Advising before you depart to set goals and answer questions
Optional on-site airport meet-and-greet
Orientation
Introduction to your program plus practical information about living in your host city
On-site Staff
Full-time program leadership and support in your city
Cultural and/or Co-curricular Activities
Travel Protection
CIEE iNext travel protection
24/7 emergency on-site support
Staff
Marc has over 15 years of experience in the education and travel sectors. He holds an MBA and a postgraduate diploma in education.
Biona joined CIEE in 2022 after seven years of managing operations in the education travel industry. She holds a diploma in hospitality.
Get Started Steps
Get Started
Here's what you need to do to take the next steps:
Start an Application
You're one step closer to an amazing study abroad experience!
Connect With Your Campus Study Abroad Office 
Share your plans and confirm you're on track to meet all required steps to go abroad.
Contact an Advisor
Contact Us 
Send us an email if you still have questions or need information about applying to this program.