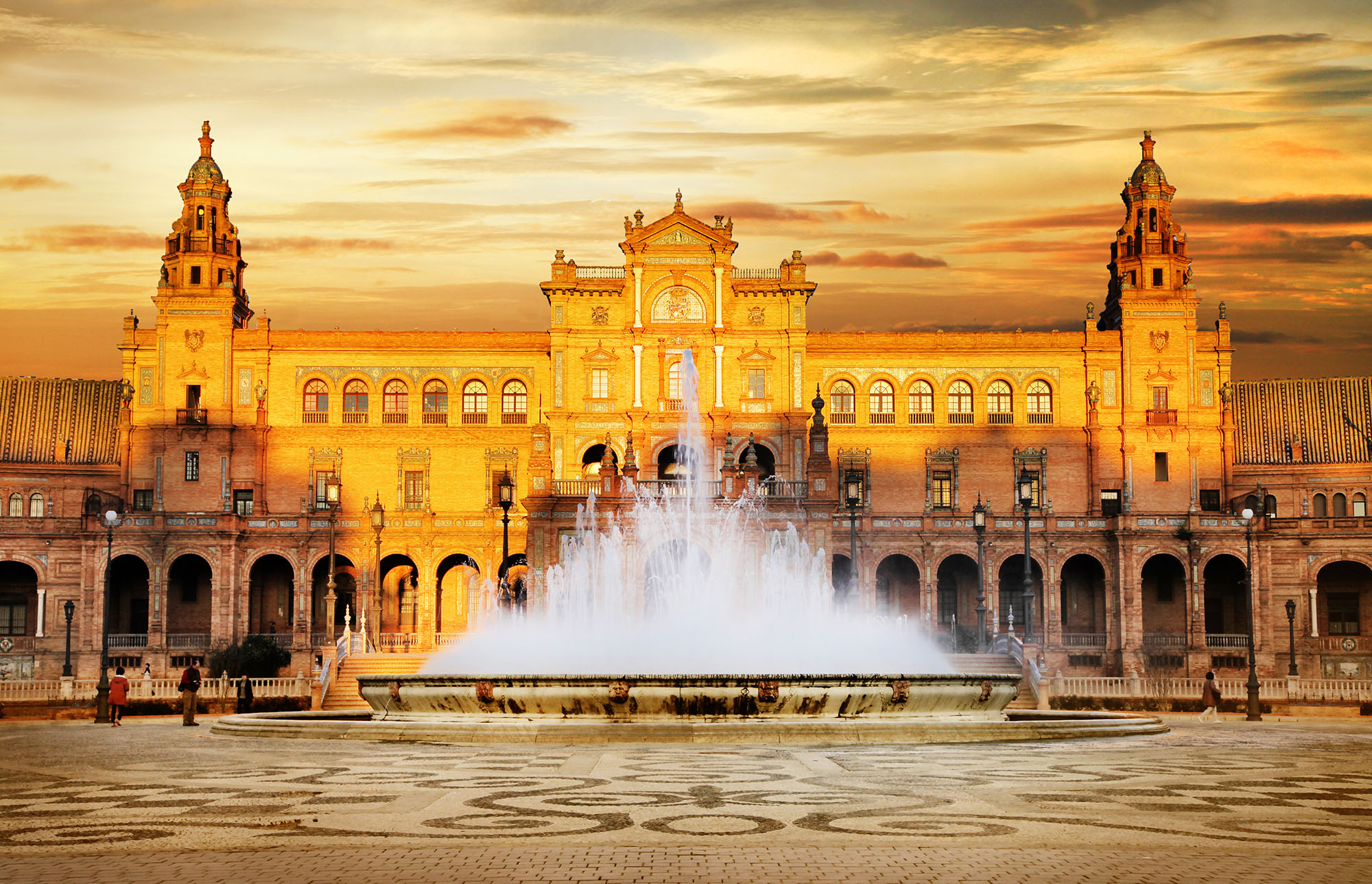 Explore Seville, Spain
Study abroad in Seville with CIEE and see centuries of history unite with a wealth of attractions, from the 3rd largest cathedral and gothic church in Europe to the Reales Alcázares or Archivo de Indias. If you've ever wanted to study abroad to learn Spanish or spend a summer in Spain, Seville may be the place for you! 
The capital of southern Spain's Andalusia region is dotted with remarkable architectural remnants from its historical past, including the Alcázar of Seville, one of the most beautiful palaces in Spain. With one of the largest historic centers in Europe, Seville maintains an active day and night life with a variety of shops, cultural activities, restaurants, and more.
Study Tours & Cultural Excursions in Seville
Every study abroad CIEE semester program in Seville has frequent cultural excursions and activities uniquely designed to complement the program's academics and enhance students' cultural immersion. In Seville, past study tours and excursions have included:
Day trips to Cádiz, Carmona, Jerez, or Córdoba
Tours of iconic sites, such as Catedral de Sevilla, Giralda, Parque de María Luisa, Plaza de España, Torre del Oro, Archivo de Indias, Hospital de los Venerables Sacerdotes, and more
Hikes in the Sierra Norte, Sierra de Cádiz, or Sierra de Aracena​
If you're a student looking for an authentic study abroad experience in Seville, our cultural excursions allow you to do just that! Whether you want to learn Spanish in Seville, experience a summer in Seville, or explore the economic and culture center of Andalusia, Seville offers something for everyone.​ 
About the Center
Situated in the heart of Seville in a beautifully renovated 18th-century palace, CIEE Seville boasts six classrooms, a modest library full of coursebooks, an academic advising office, a student life office, complimentary WiFi access, and a computer lab outfitted with printers and nine public computers. The Center also features an outdoor patio and terrace where students can study, meet, or enjoy a meal.
Students will appreciate CIEE Seville's proximity to Catedral de Sevilla, the Royal Alcázar of Seville, and other important monuments throughout the city. Additionally, the Center is within walking distance of shops, markets, restaurants, cafés, and many more amenities and facilities.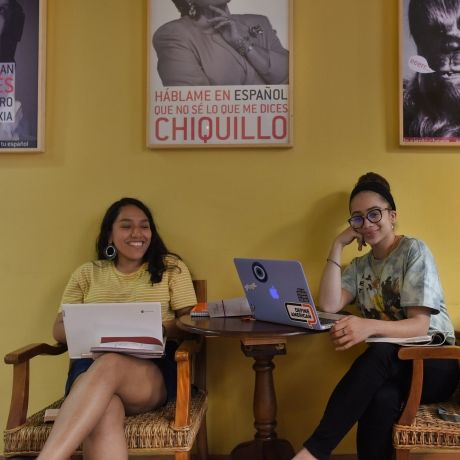 Where Students Study
CIEE Seville
CIEE Seville housed in a beautifully renovated palace built in 1725.
Universidad de Sevilla
Also known as the University of Seville, this university has been one of Spain's leading institutions of higher learning since the 16th century and now hosts about 75,000 students. Its many schools, departments, and institutes serve the educational needs of Spain's most populous region.
Universidad Pablo de Olavide (UPO)
With nearly 11,000 students, Pablo de Olavide University in Seville (UPO) is the second largest state university in Seville. Its 345-acre campus is 30 minutes from the center of the city. UPO offers undergraduate and graduate programs in traditional majors as well as other areas, from biotechnology to translation.
EUSA School of Communications
Courses at this thriving private institution are academically accredited by the University of Seville. Many prestigious local media professionals and experienced faculty teach the tools, theory, and history of media in a highly specialized setting and to particularly motivated Spanish and international (mainly European) students.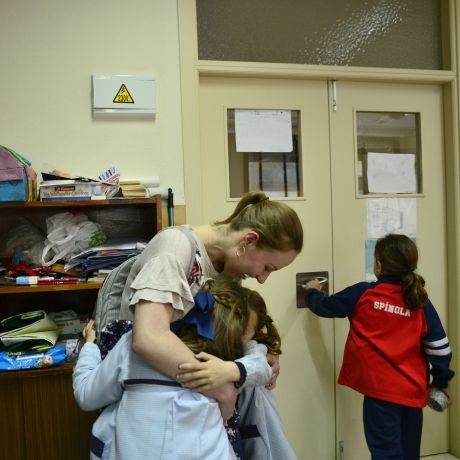 Internships & Volunteering
All students, regardless of their program, are invited to participate in an internship or volunteer while in Seville. Students have the opportunity to volunteer at local organizations, NGOs, and public schools. In addition, they can participate in an internship for academic credit and gain professional experience with local and national businesses.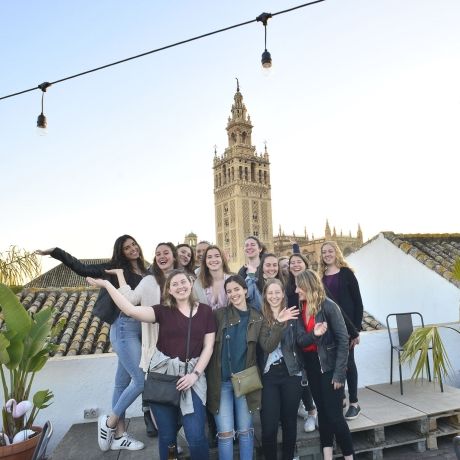 Student Projects
Visit our más+menos website to see what students are creating on the Communication, New Media, and Journalism program.
Study Abroad Programs in Seville
Currency    
The Euro
Spoken Languages IN Seville    
Spanish, English
Available Transportation    
Bus, Subway, Train, Taxi
Famous Local    
Jesús Navas, professional football (soccer) player for Sevilla FC
Climate    
Warm and arid with an average temperature of 70° F
Places to Explore    
Plaza de España – a famous plaza built in 1928 with a 515 meter long canal with boat rides.
Airport    
Seville Airport (SVQ)
Social Norms    
Don't wear beachwear unless you're at the beach.
What to Pack    
Comfortable shoes, Spanish dictionary, water bottle, sunglasses
Frequently Asked Questions
Study Abroad Scholarships & Grants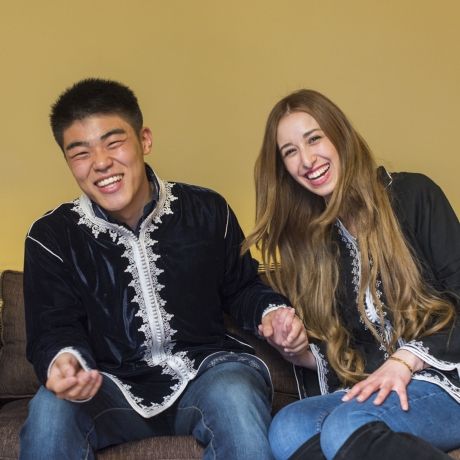 Apply in 1,2,3!
You may be wondering if there are any scholarships to study in Seville. CIEE offers scholarships and grants for study abroad programs in Seville to students with demonstrated financial need, proven academic merit, and for specific CIEE programs. Students can apply for scholarships through 3 simple steps:
Search for and apply to your dream program
Review all available funding opportunities
Complete the Scholarship & Grants portion of your application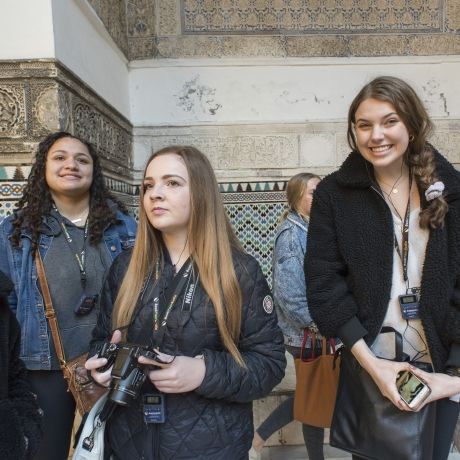 Study Abroad Scholarships
Need-Based Scholarships
Based on students' Estimated Family Contribution (EFC) from their Free Application for Federal Student Aid (FAFSA) and enrolled institution. Complete the Scholarships & Grants portion of your program application to be considered for all awards to which you are eligible.
Merit Scholarships
Based on academic achievement. Complete the Scholarships & Grants portion of your program application, along with an essay, to be considered for all awards to which you are eligible.
Other Scholarships
Other scholarship awards are based on program or alumni status. 
Talk To A Student Who's Lived It...
Reach out to one of our Student Ambassadors to learn what CIEE Study Abroad is really like from alums who've lived it! Address any questions you may have about Madrid, from your academic interests and travel planning to housing and cultural differences. 
Seville Study Abroad Blog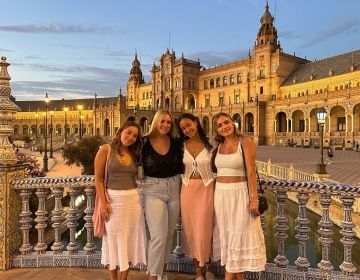 By: Amelia Asfaw To be completely honest, I had a lot of trouble deciding where I wanted to study abroad. I knew I wanted somewhere in Spain to practice my... keep reading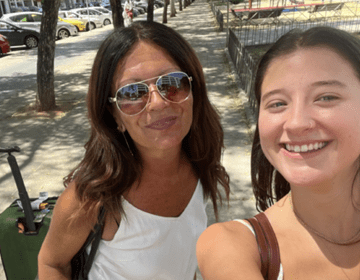 By: Alex Smith Do you really want to be 'bilingual'? Not many people know what it takes until they are studying in another country and realize the number of layers... keep reading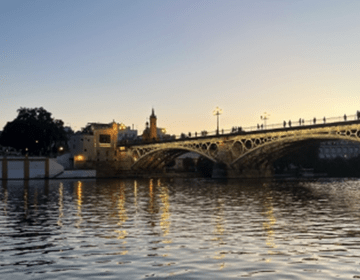 By: Alex Smith Studying abroad in a foreign country is among one of the most rewarding and intimidating experiences a student can go through. I wasn't even sure I was... keep reading
Seville Study Abroad Experiences
"It was a great experience living in Seville and integrating myself with the city, its history, and culture. It was also amazing to learn a new language and share my experiences with fellow CIEE students from different parts of America."

Min Kumar T., Soka University of America

"I have had a great experience with CIEE due to my amazing homestay and friends I have made. I also feel like CIEE is very involved in making sure we are well-settled and satisfied."

Sophia B., Wofford College

"I absolutely loved the program, I thought the two week intensive was very integral to my success in Spanish, my host family was incredible, and I loved Seville. If I could go back and do it all again, I would!"

Monika F., Belmont University

"CIEE makes sure that the students in Seville have an experience that is life-focused rather than class-focused. The work/life balance here is great and the students are given many opportunities to go out and explore the city and surrounding cities on included excursions. The on-site staff is very communicative and friendly, and knows students by name. I truly feel like I belong here!"

Holly B., University of Wisconsin-Madison

"It was a great program with fantastic teachers. The program provides a lot of activities to get to know the city better and meet peers."

Elizabeth S., Indiana University-Bloomington

"I felt that the program was extremely well-organized and I enjoyed my experience."

Olivia D., University of Wisconsin-Madison