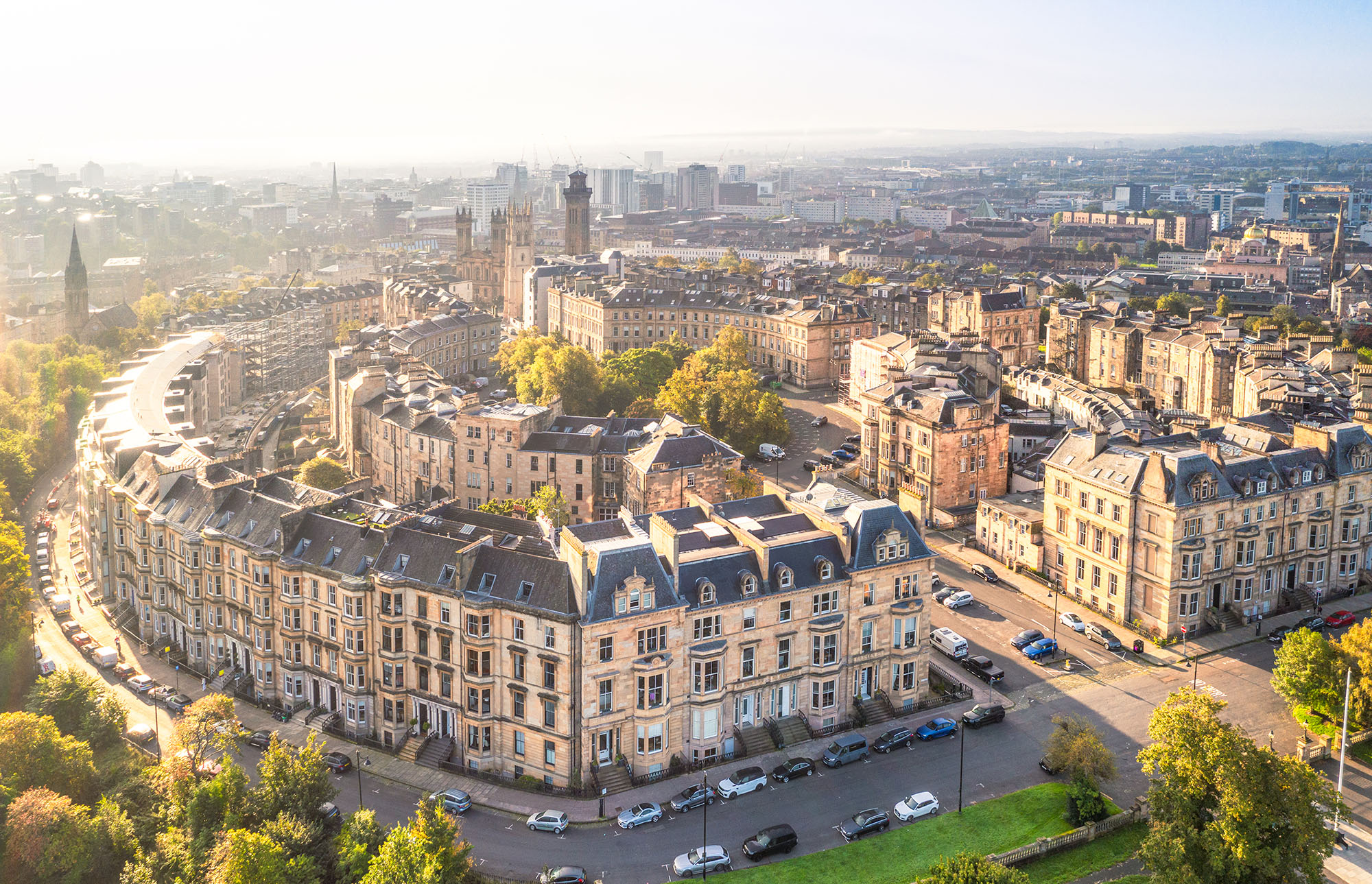 Explore Glasgow, Scotland
Home to renowned art galleries, world-class museums, inspiring street art, leafy green spaces, historic landmarks, and a legendary music scene, Glasgow is considered Scotland's commercial and cultural epicenter. The city's particular location between Highland and Lowland Scotland and its distance from Edinburgh, the country's capital, make Glasgow a prosperous market center. Not only is Glasgow the largest city in Scotland – it's also the largest economic region of the country, and accounts for a third of Scotland's business base, research, power, and employment opportunities, making Glasgow study abroad an excellent choice for international students from all academic backgrounds. 
When you study abroad in Glasgow, you'll quickly discover why this city is considered one of the friendliest in the world. Glaswegians are known for their warm and welcoming hospitality, making this city a lovely place to become better acquainted with Scottish tradition and charm. In addition to befriending locals, you'll spend your time appreciating Glasgow's industrial prowess, 19th-century Victorian architecture, dynamic arts scene, and how the city became designated a UNESCO City of Music site. With its tourist-friendly culture and cosmopolitan vibe, your time learning and living in Glasgow will be nothing short of epic!
Study Tours & Cultural Excursions in Glasgow
Every CIEE semester program has frequent cultural excursions and a multi-day study tour uniquely designed to complement the program's academics and enhance students' cultural immersion. In Glasgow, study tours and excursions may include:
A visit to the Kelvingrove Art Gallery and Museum, Glasgow's grandest art building and natural history museum  
A trip to Glasgow Cathedral, the oldest cathedral in mainland Scotland  
Day trips to the Scottish Highlands, to visit wooded lochs and tucked away villages, and Edinburgh, Scotland's historic capital 
If you're a student looking for an authentic study abroad experience in Glasgow, our cultural excursions and tours allow you to do just that! Whether you want to immerse yourself in the local culture, visit famous sites, or make new friends abroad, studying abroad in Glasgow offers something for everyone.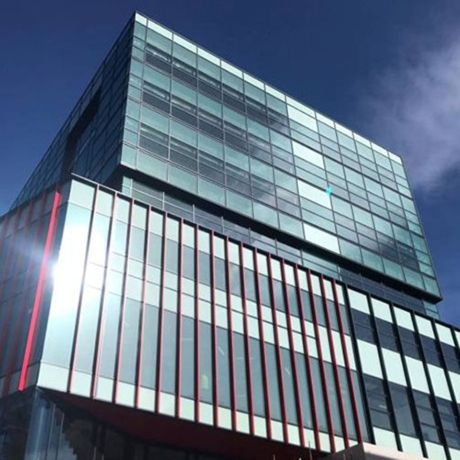 Where Students Study
University of Strathclyde Glasgow
The University of Strathclyde is a world-leading technological university located in the heart of Glasgow. With more than 20,000 British students and over 7.000 international students from over 100 countries, the University of Strathclyde is a vibrant and welcoming place for students from all backgrounds. For more than 200 years, Strathclyde has been delivering academic excellence through world-class research and teaching, providing students with flexible and innovative learning for their chosen career path. The University won the Times Higher Education University of the Year prize in 2012 and 2019 - becoming the only University to receive the UK-wide award twice.
Strathclyde has also been recognized as the Scottish University of the Year 2020 by the Sunday Times Good University Guide, and were awarded the Queen's Anniversary Prize – the highest national honor awarded to the sector. The University of Strathclyde has also been placed fifth in the UK for overall student satisfaction, following analysis of the 2021 National Student Survey by the Times Higher Education. 
Glasgow Study Abroad Programs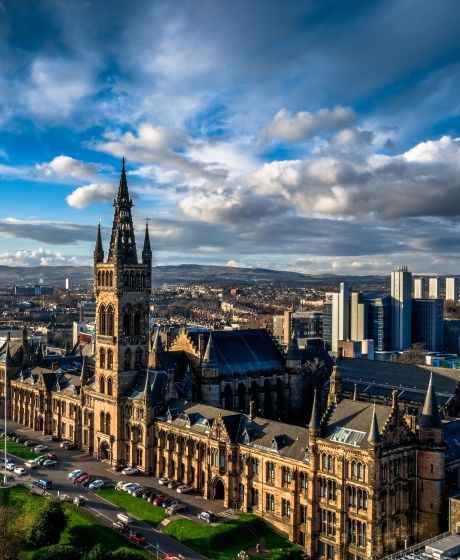 New Programs Coming in 2024
Currency 
Pound Sterling
Spoken Language 
English
Available Transportation 
Train, bus, taxi
Famous Local 
Sir Alex Ferguson – former Scottish soccer manager
Climate 
Cool summers with long, wet winters and an annual temperature of 50°F
Local Attraction 
Kelvingrove Art Gallery and Museum – a free museum that opened in the early 1900s and is known for its stunning architecture and galleries
Airport 
Glasgow International Airport (GLA)
Social Norms 
Scottish people are reserved during greetings; hugs are only exchanged with close friends and relatives
What to Pack 
Layered clothing, a raincoat, and comfortable, waterproof shoes
Frequently Asked Questions
Glasgow study abroad is the perfect choice for well-rounded students with a wide range of interests. Considered the European Capital of Culture, Glasgow is known for its striking architecture, vibrant culture, lively music scene, diverse sports clubs, and convenient transport connections. Additionally, the city's world-class universities are leaders in sustainable energy, environmental sciences, Celtic studies, humanities, and financial services. Here, in the cultural heart of the nation, international students from all academic disciplines will find studying abroad in Glasgow a rewarding educational experience.
Glasgow is a very safe city and Glaswegians are known to be friendly, warm, and welcoming to visitors. Additionally, Glasgow is considered one of the best places in Scotland to get acquainted with authentic Scottish charm. As with any study abroad destination, we recommend that students keep their belongings secure, stay aware of their surroundings, and travel in groups when possible.
Rated one of the top 50 cities in the world for students, Glasgow is an excellent place to live and learn abroad. Its thriving cultural scene, wealth of green spaces, historic buildings, friendly people, and colorful street art only scratch the surface of all you'll discover while earning credits toward your degree in Scotland's largest city.
If you're wondering if studying abroad in Glasgow is worth it, let the nearly 200,000 students from 140 different countries who study here speak for themselves. As one of Britan's top cities to study abroad in, Glasgow is known for its acclaimed universities, wide range of career opportunities, and for being a major hub for world-renowned research.
Earn credits toward your degree in a city that ranks in the top 10 in Europe and top 25 globally for its quality of education.
Study Abroad Scholarships & Grants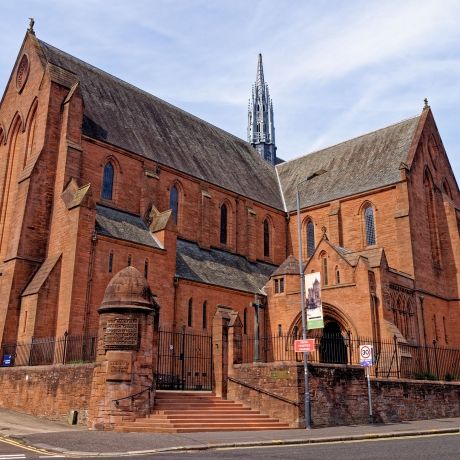 Apply in 1,2,3!
You may be wondering if there are any scholarships to study in Glasgow. CIEE offers scholarships and grants for study abroad programs in Glasgow to students with demonstrated financial need, proven academic merit, and for specific CIEE programs. Students can apply for scholarships through 3 simple steps:
Search for and apply to your dream program
Review all available funding opportunities
Complete the Scholarship & Grants portion of your application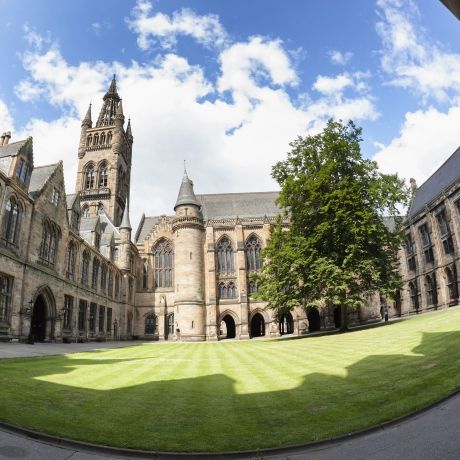 Study Abroad Scholarships
NEED-BASED SCHOLARSHIPS
Based on students' Estimated Family Contribution (EFC) from their Free Application for Federal Student Aid (FAFSA) and enrolled institution. Complete the Scholarships & Grants portion of your program application to be considered for all awards to which you are eligible.
MERIT SCHOLARSHIPS
Based on academic achievement. Complete the Scholarships & Grants portion of your program application, along with an essay, to be considered for all awards to which you are eligible.
OTHER SCHOLARSHIPS
Other scholarship awards are based on program or alumni status.
Glasgow Study Abroad Blog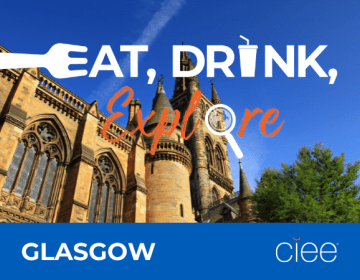 EAT Vital to the Scottish diet, porridge is a typical breakfast dish that has been served across Scotland for centuries. This healthy meal is still eaten regularly today, especially during... keep reading