Glasgow vs. Edinburgh Study Abroad: Which is Better for You?
If you're eager to study abroad in Scotland, you might find yourself at a crossroads when deciding which incredible Scottish city to live and study in – including Glasgow and Edinburgh.  
Read on as we provide an overview of Glasgow vs. Edinburgh to help you decide which city makes the most sense for your Scotland study abroad adventure. And be forewarned: they're both fantastic!  
Read More: Top 2 Best Places to Study Abroad in Scotland 
Is Edinburgh or Glasgow Better for Students?  
The short answer is both Edinburgh and Glasgow are great options for studying abroad. Both cities offer fascinating history, fairytale architecture and neighborhoods, stunning natural landscapes, and exciting museums, restaurants, and more!  
And we know that if you're deciding between the two, that doesn't help narrow down your choice too much. So, let's dive into more specifics about each city to help you determine which might be the best option for YOU.  
Which City is Prettier: Glasgow or Edinburgh?  
Both Glasgow and Edinburgh are beautiful. The cities' historic monuments and architecture are picture-perfect, and each are surrounded by lush green hills.  
Edinburgh is located on the coast of Scotland, whereas Glasgow is landlocked. So, while you won't be seeing views of the North Sea every day in Glasgow, you will take in the River Clyde there.  
Most people remark on Glasgow's cultural vibe while others note Edinburgh's beauty, which is considered top-notch by tourists. But really, each of these Scottish cities is a marvel and you'll be blown away studying abroad in either one.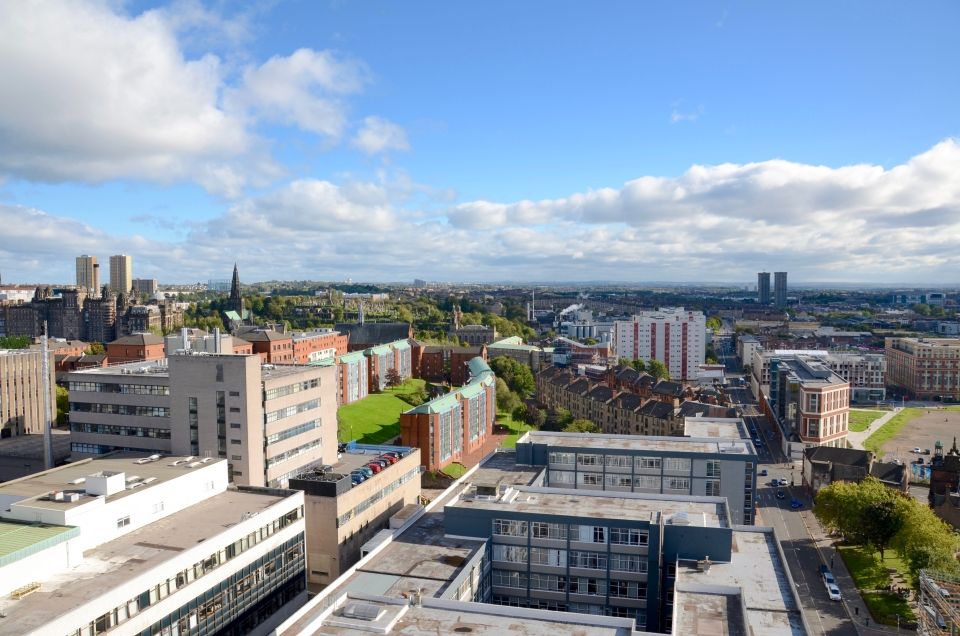 Read More: The Ultimate Guide to Studying Abroad in Scotland 
Glasgow Study Abroad: Overview   
As Scotland's largest city, studying abroad in Glasgow means exploring the city's renowned art galleries and museums, inspiring street art, important historic landmarks, and iconic music scene. Glasgow is considered the country's commercial and cultural hub, so you're in for a fully immersive and fun study abroad adventure here.  
With CIEE, during your Glasgow study abroad trip, you'll get to go on excursions to places like:  
Kelvingrove Art Gallery and Museum 
Glasgow Cathedral 
Scottish Highlands  
You'll also have the chance to study at the University of Strathclyde in Glasgow, a world-leading technological university with a large international student population, so you'll get to meet students from all over the world and gain a deeper global perspective.  
Fast Facts about Glasgow  
Glasgow is a really cool city; note a few fun facts here:  
There are trees in Glasgow that are older than dinosaurs  
The first-ever ultrasound machine was developed here 
St. Valentine's remains are in Glasgow, explaining why citizens describe the city as the "real" City of Love  
Glasgow is considered a UNESCO City of Music  
The city's underground railway systems are referred to as "The Clockwork Orange" 
And tons more! There's much to discover about this fascinating city during your study abroad trip.  
Read More: Eat, Drink, Explore: Glasgow 
Cost of Living 
The cost of living in Glasgow is relatively average and considerably less expensive than living in major U.S. cities like New York City and Los Angeles.  
With CIEE, Glasgow study abroad programs cost around $20,000 for an entire semester. But keep in mind, that our one-time fee covers most expenses including:  
Tuition 
Housing 
Pre-departure advising  
Orientation  
On-site staff and 24/7 emergency support 
Culture and co-curricular activities 
Travel protection  
We also offer millions in scholarships and grants each year to make study abroad dreams a reality, so make sure to see what type of financial aid you may be eligible for when you apply to your study abroad program!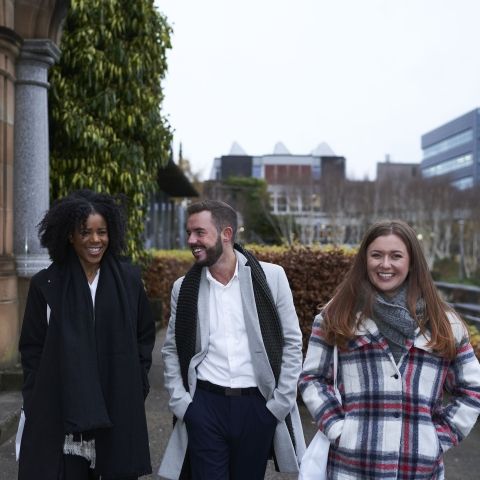 Accent  
The Glasgow accent – also known as Glaswegian or Glasgow patter – is a form of Scots, one of Scotland's three indigenous languages (the other two are English and Scottish Gaelic).  
Most of the time, you'll be able to understand what's being said in Glaswegian as it does sound like English. But there are a few slang words you might want to brush up on before your travels:  
Scunnered: Meaning tired or exhausted 
Dafty/whalloper: Meaning a less-than-smart person  
Boat: Meaning gross or sick 
Dinghy: Meaning to ignore someone  
Population  
As we've mentioned, Glasgow is Scotland's largest city and the fourth-largest city in all of the United Kingdom, totaling about 612,000 people. The Greater Glasgow Urban area is home to about 1,200,000 people. The population is made up of primarily Scottish, British, and Irish people so you'll really get the U.K. experience here!  
This exciting and new CIEE program is perfect for just about anyone – covering courses from the arts and history to STEM-focused and business, you can study practically anything you'd like, either relating to your major or simply of interest, all while exploring the incredible cultural city of Glasgow.  
Program details:  
Program Length: 19 weeks 
Credit: 12-18 semester hours/18-27 quarter hours 
Eligibility: 3.0 Overall GPA  
Featured Course: Scotland Past & Present  
Excursion Highlight: Go on a guided walking tour of Glasgow's historic center  
Now that we've covered a lot about Glasgow, read on as we provide details about Edinburgh to help you make your decision when weighing Glasgow vs. Edinburgh study abroad.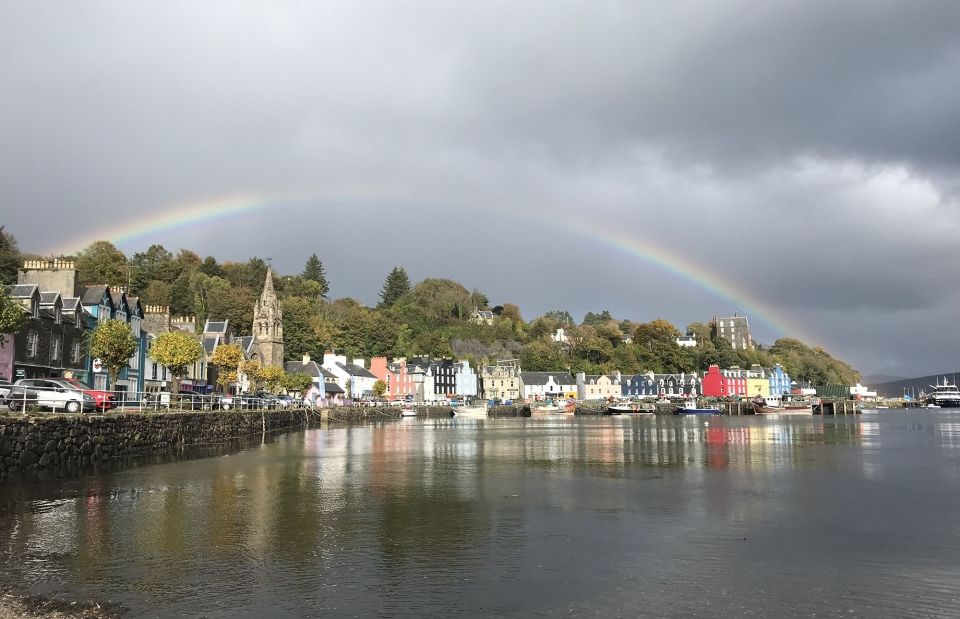 Edinburgh Study Abroad: Overview  
As the capital of Scotland, and informally known as the country's historic capital, Edinburgh is an intriguing and charming city. During an Edinburgh study abroad trip, you'll take in striking architecture, 1,000-year-old history, many UNESCO World Heritage sites, and more. Plus, you'll learn more about Scotland's international impact on literary arts, comedy, culture, and education. You're in for a study abroad treat when you visit Edinburgh.  
With CIEE, during your Edinburgh study abroad trip, you'll get to go on excursions to places like:  
Edinburgh Castle  
Palace of Holyroodhouse  
St Giles' Cathedral 
You'll also have the chance to study at Edinburgh Napier University, a research-focused institution represented by students from more than 100 countries, so you'll get the chance to meet people from all over the world and learn from your peers.  
Fast Facts about Edinburgh  
Edinburgh is really incredible. Check out a few of these fun facts about this historic destination:  
Edinburgh's Fringe Festival is the largest arts festival in the world  
Some of the Harry Potter movies were filmed here and The Elephant, an Edinburgh café, is where J.K. Rowling wrote some of the books  
Edinburgh Castle is built on an inactive volcano  
Edinburgh was the first city in the world to have its own fire service  
The Encyclopedia Britannica was first made in Edinburgh  
And that's just a start – you'll come home from your Edinburgh study abroad adventure with many more cool facts about this amazing city.  
Read More: Eat, Drink, Explore: Edinburgh 
Cost of Living  
Similarly to Glasgow, the cost of living in Edinburgh is relatively affordable and considerably less expensive than living in major U.S. cities. When comparing cost of living Glasgow vs. Edinburgh, Edinburgh is slightly more expensive to live in, particularly surrounding rent (which you won't have to worry about as a study abroad student).  
With CIEE, the Edinburgh study abroad programs cost the same as our programs in Glasgow; around $20,000 for an entire semester. But again, our one-time fee covers most expenses, and all study abroad applicants should explore our scholarship and grant options to see what kind of financial assistance they may be eligible for!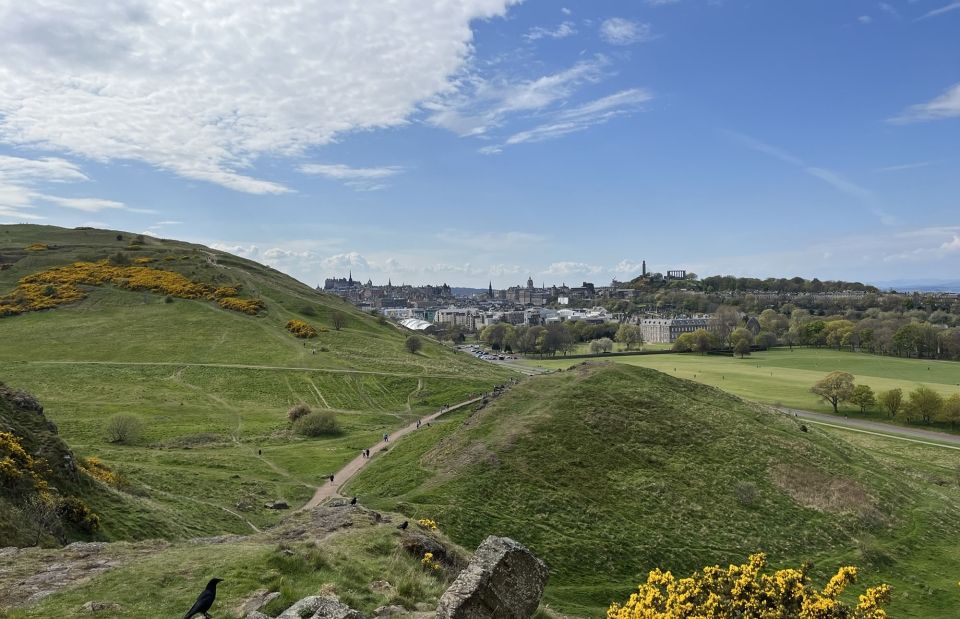 Accent  
The Edinburgh accent is one of the longest-standing dialects and is sometimes referred to as Edinburgh English. Although there are different accents and dialects throughout the city, there are some common slang terms you're likely to hear while there. Ahead of your study abroad trip to Edinburgh, try to familiarize yourself with some of them like:  
Shan: Meaning unfair, disappointing, or bad 
Ken: Meaning, "know" 
Barry: Meaning good 
Chum: Meaning accompany or "join on"  
It's worth mentioning when comparing the Edinburgh vs. Glasgow accent, while they do differ, you're likely to hear enough English in both dialects to communicate well during your study abroad travels.  
Population  
Edinburgh is home to more than 500,000 people. Like Glasgow, much of the population is from the U.K – primarily Scottish people with some British and Irish representation. As Edinburgh's population continues to grow, some even think the city may surpass Glasgow as the largest city in Scotland!  
Spend an entire semester exploring Edinburgh and take intriguing courses on nearly endless subject matter! You'll have the opportunity to immerse yourself in Scottish culture and take part in local community groups as well as volunteer opportunities.  
Program details:  
Program Length: 17 weeks 
Credit: 13-18 semester hours/19.5-27 quarter hours  
Eligibility: 3.0 Overall GPA 
Featured Course: Intercultural Communication and Leadership   
Excursion Highlight: Visit Edinburgh's Calton Hill, which is situated one hundred meters above sea level and provides stunning views of the city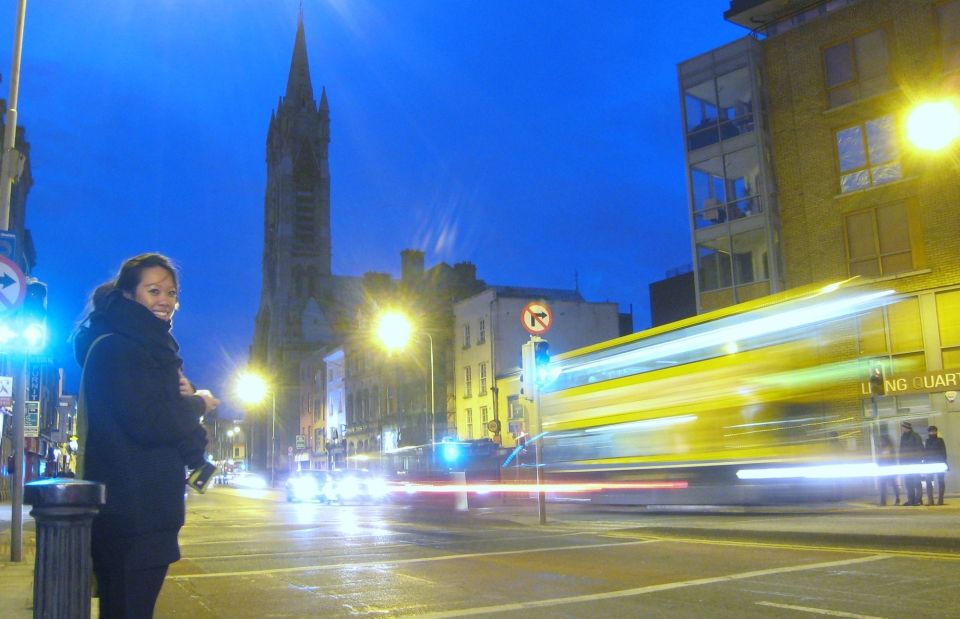 Scotland is Calling 
As you're evaluating Glasgow vs. Edinburgh for your Scotland study abroad adventure, you can be confident knowing that either choice is a great option. While Glasgow offers a more city vibe packed with tons of culture, Edinburgh is a city right out of a fairytale and is full of history. And really, you can experience it all in both cities.  
Don't wait any longer! Get started on your study abroad application today; Scotland is calling!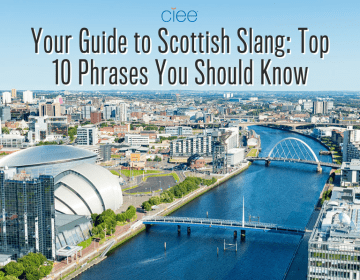 If you're about to embark on a Scotland study abroad adventure, it's a smart idea to familiarize yourself with the dialects, accents, and even varying languages spoken in this charming... keep reading