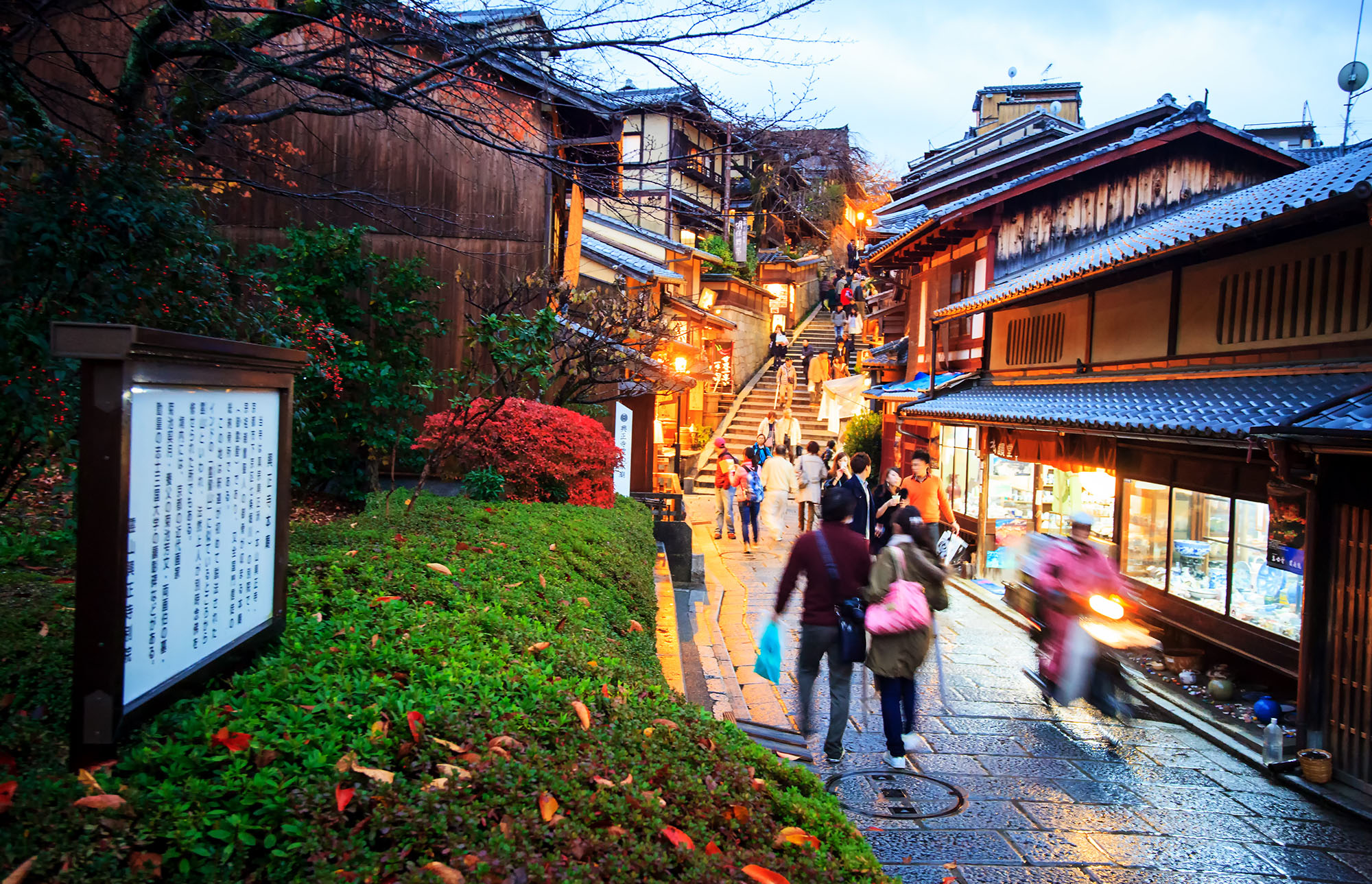 Explore Tokyo, Japan
Japan's bustling capital city is renowned for its nightlife, shopping, public transportation, and cleanliness. Perhaps because of its mix of ultramodern and traditional, Tokyo also earns high marks for being a wonderful place for university students to study abroad in Asia. 
When you study abroad in Tokyo, you'll immerse yourself in the lively and fascinating culture of Japan. Known for its iconic landmarks, modern architecture, and technology, Tokyo is Asia's largest metropolis with much to explore!
Study Tours & Cultural Excursions in Tokyo
Every CIEE semester program has frequent cultural excursions and a multi-day study tour uniquely designed to complement the program's academics and enhance students' cultural immersion. In Tokyo, past study tours and excursions have included: 
Weekend trips to Hiroshima to visit the Hiroshima Peace Memorial Museum 
Visits to the sacred Miyajima Island, a UNESCO World Heritage site home to the Itsukushima Shinto Shrine 
Set out across the 918-m-long-single-span suspension bridge to Odaiba 
Weekend excursions to other regions in Japan, including Sendai, Kansai, or Nagano 
Visit the Tokyo Dome to experience a variety of events, including baseball games, concerts, mixed martial arts events, and more 
CIEE's study tours and cultural excursions in Tokyo, Japan give students the opportunity to learn more about Japanese culture, all while building their Japanese language skills. Whether you're interested in studying music abroad in Japan, looking to learn Japanese, or explore Tokyo's history and culture, CIEE's study abroad programs in Tokyo allow you to do just that!
About the Center
Situated in Chiyoda City, a special ward in the heart of Tokyo, CIEE Tokyo features a student lounge, library, student life office, academic advising office, and complimentary WiFi and printer access. The Center is conveniently located near subway stations, making it a prime spot to travel to other parts of the city easily.
Beyond CIEE Tokyo, students can explore some of Japan's most important landmarks, like the Imperial Palace, the prime minister's office, and the supreme court. The city also offers plenty of amenities, like shops, restaurants, and cafés.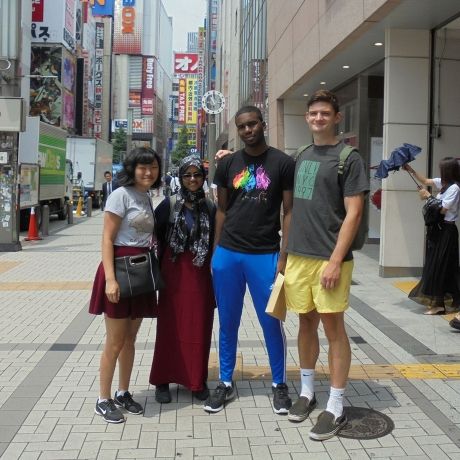 Where Students Study
CIEE Tokyo
CIEE Tokyo is located in Chiyoda City, a special ward in the heart of Tokyo.
Sophia University
Founded by Jesuits in 1913, Sophia University is one of the leading universities in Tokyo. It welcomes more than 13,000 students, including international students from more than 90 countries. In addition to Japanese language courses, CIEE students will take courses through the Faculty of Liberal Arts.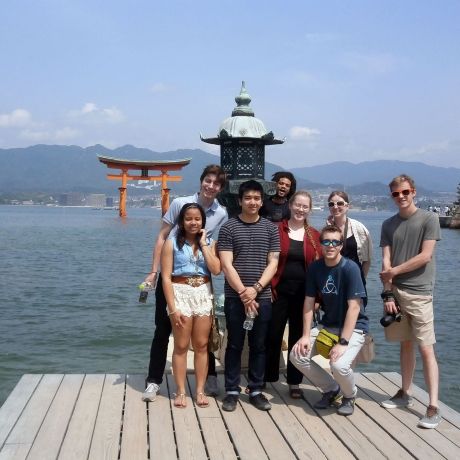 Internships & Volunteering
Depending on their program of study and availability, students may be able to participate in an internship or volunteer in Tokyo. Students interested in interning in Tokyo can take advantage of non-credit internship opportunities at a variety of businesses or NGOs.
Students looking to volunteer in Tokyo can help out local schools, collect food for the homeless, or volunteer to support disabled youth.
Study Abroad Programs in Tokyo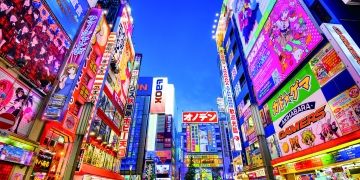 Experience international business firsthand in Asia's largest metropolis.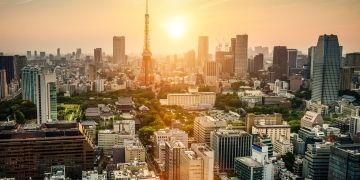 Spend your summer exploring Japanese language and culture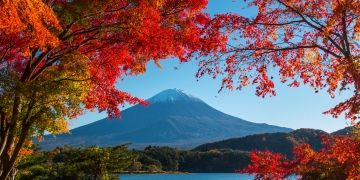 You've got one amazing global adventure
Program Interests
Big City
Bike Friendly
Host Institution
Volunteering
Currency 
Yen
Spoken Languages IN Tokyo 
Japanese, English
Available Transportation 
Subway, train, bus
Famous Local 
Hayao Miyazaki – famous Anime director known for Spirited Away and My Neighbor Totoro
Climate 
Humid subtropical climate with warm summers and mild winters with an average annual temperature of 62° F
Local Attraction 
Tokyo Imperial Palace – the residence of Tokyo's Imperial Family
Did you Know 
The cherry blossom is Japan's unofficial national flower
Airport 
Haneda Airport (HND)
Social Norms 
Slurping noodles is perfectly acceptable – it's actually the proper way to eat ramen!
What to Pack 
Comfortable shoes, toiletries, passport
Frequently Asked Questions
Tokyo is known for its iconic landmarks, Anime, electronics, manga, and video games, to name a few. Famous attractions in Tokyo include the Meiji Jingu Shrine, Tokyo Skytree, Shibuya Crossing, and Tokyo Tower.
If you're wondering, "How can I study in Japan?" CIEE's program offerings in Tokyo and Kyoto allow you to do just that. By simply selecting your study abroad program in Japan, connecting with your on-campus study abroad office, and filling out your application, you can explore Japan on a CIEE study abroad program.
Tokyo, although crowded with a population of over 13 million, is regarded as a clean, safe, and exciting city. With a wide variety of shopping and entertainment options across the city, Tokyo is a vibrant city for students looking to immerse themselves in Japanese culture, history, and language.
For students studying abroad in Tokyo, we recommend that they get acquainted with the city's public transportation system, and learn and use as much Japanese language as possible.
In order to ensure our students feel welcomed, supported, and empowered while studying abroad, CIEE staff completes comprehensive diversity equity and inclusion (DEI) training. Staff provide students with advice, resources, and ongoing support both before and during their study abroad program in Tokyo.
For more detailed information on diversity in Tokyo, visit our Diversity in Tokyo page.
Study Abroad Scholarships & Grants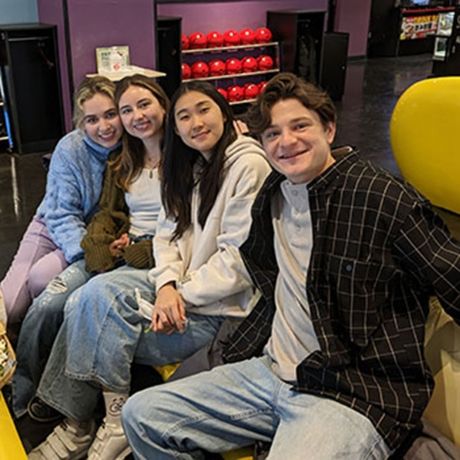 Apply in 1,2,3!
You may be wondering if there are any scholarships to study in Tokyo. CIEE offers scholarships and grants for study abroad programs in Tokyo to students with demonstrated financial need, proven academic merit, and for specific CIEE programs. Students can apply for scholarships through 3 simple steps:
Search for and apply to your dream program
Review all available funding opportunities
Complete the Scholarship & Grants portion of your application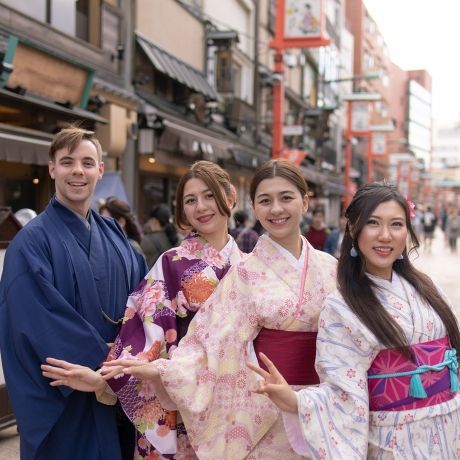 Study Abroad Scholarships
NEED-BASED SCHOLARSHIPS
Based on students' Estimated Family Contribution (EFC) from their Free Application for Federal Student Aid (FAFSA) and enrolled institution. Complete the Scholarships & Grants portion of your program application to be considered for all awards to which you are eligible.
MERIT SCHOLARSHIPS
Based on academic achievement. Complete the Scholarships & Grants portion of your program application, along with an essay, to be considered for all awards to which you are eligible.
OTHER SCHOLARSHIPS
Other scholarship awards are based on program or alumni status.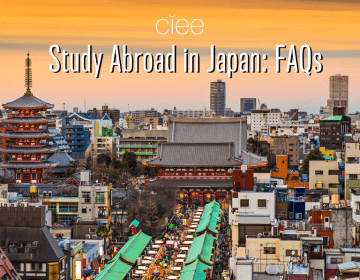 If you're about to embark on a study abroad adventure to Japan or considering this fascinating country a study abroad option, read on as we dive into some of our... keep reading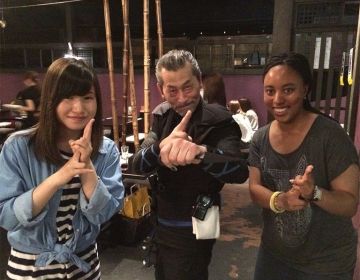 Study abroad will change your life! We asked alumni to reflect on their time abroad and share a few tips to help future students prepare for the journey ahead. Check... keep reading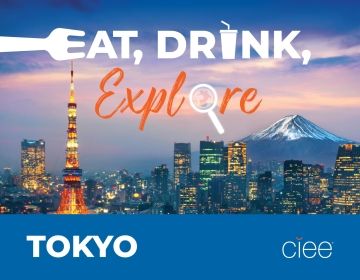 EAT Since the 17th century, soba (buckwheat) noodles have been a staple in the Japanese diet. These tasty noodles are as thick as spaghetti and are eaten either in a... keep reading
Tokyo Study Abroad Experiences
"There are a lot of perks to CIEE, such as the Hiroshima excursion, the Independent Study Tour, and cultural reimbursement that encourage further and deeper interaction with Japan."

Erick C., University of Southern California - Dornsife

"It was fun. I learned a lot of Japanese, and I made a lot of friends in the program and outside of the program at the university."

Izaak D., Iowa State University