Explore Copenhagen, Denmark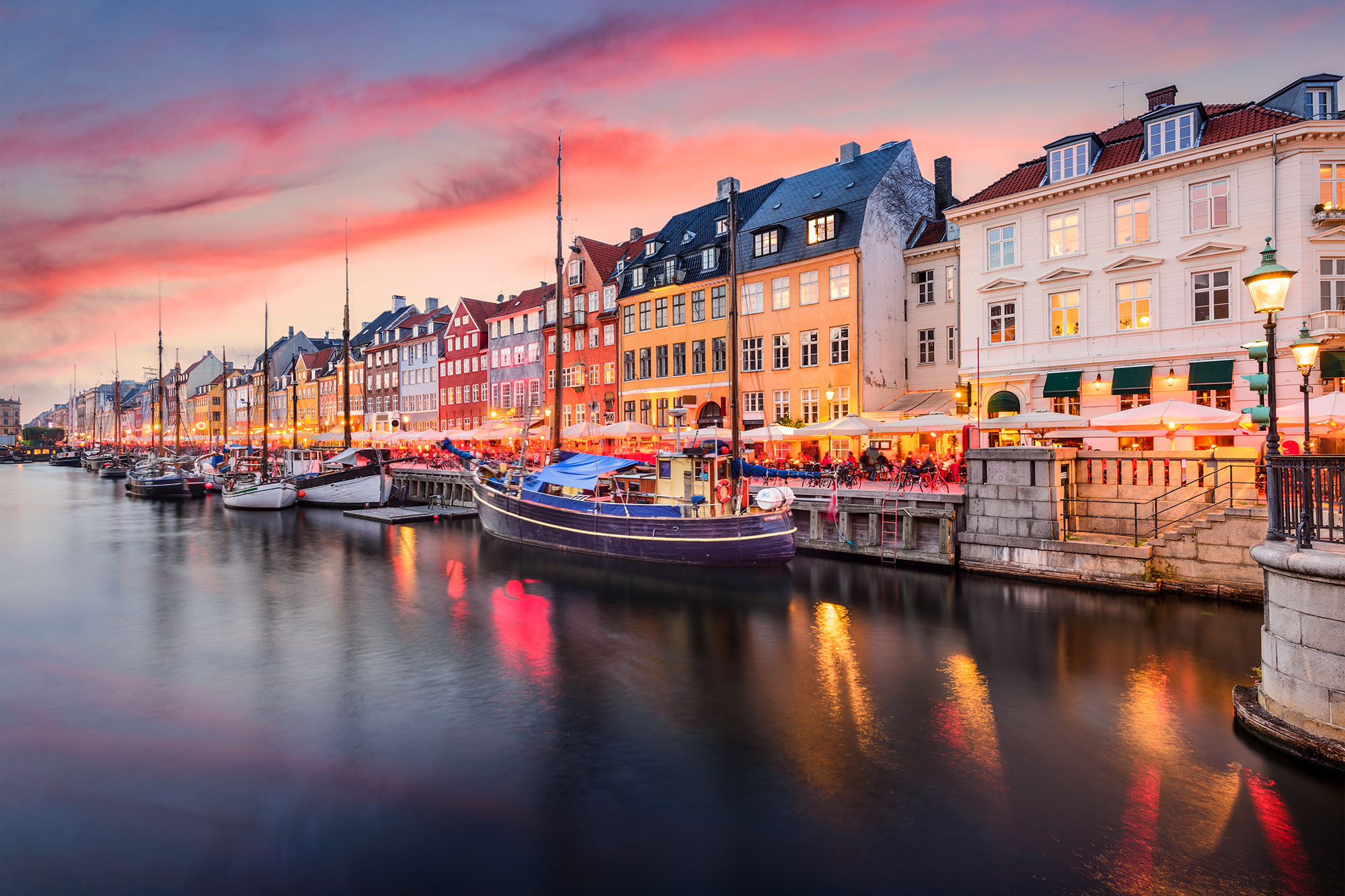 Cosmopolitan, culturally rich, environmentally conscious, clean, safe, and filled with exceptional universities, it's no wonder students are flocking to Copenhagen to study abroad. A former Viking village, students can enjoy all that this lively, extremely livable city has to offer. 
When you study abroad in Copenhagen, you can immerse yourself in Danish culture while earning college credits. In one of the happiest countries in the world, Copenhagen is a great study abroad destination for students looking to learn abroad in an environmentally-friendly city that has a small village feel.
Study Tours & Cultural Excursions in Copenhagen
Every CIEE semester program has frequent cultural excursions uniquely designed to complement the program's academics and enhance students' cultural immersion. In Copenhagen, past study tours and excursions have included:
Experience Danish hygge during a dinner with a Danish family
Tour the National Museum of Denmark to see Copenhagen's transformation
Visit Århus, the second largest city in Denmark
Take a train to Sweden and visit the charming student city – Lund and the third largest city in Sweden - Malmø
Visit Hamlet's Castle in Helsingør to explore Scandinavia's past
If you're a student looking to learn Copenhagen's history, culture, and Danish language, CIEE's Copenhagen culture trips allow you to do just that! Explore Copenhagen's history and culture by participating in CIEE's tours and excursions for an inside look at this unique city.
About the Center
CIEE Copenhagen is situated in the heart of Denmark's capital, roughly one block from the historic Rosenborg Castle in one direction and the Round Tower in the other. The Center boasts four classrooms, a library and study space, a student life office, an academic advising office, and complimentary WiFi. Through the picturesque window of the student lounge, students can witness the daily change of the royal guard while getting ""hygge"" by the fireplace.
From the Center's position overlooking Kultorvet Square, students will discover they're only a 10-minute walk from Copenhagen's main shopping street (Strøget) and a five-minute walk from public transportation via Nørreport Station.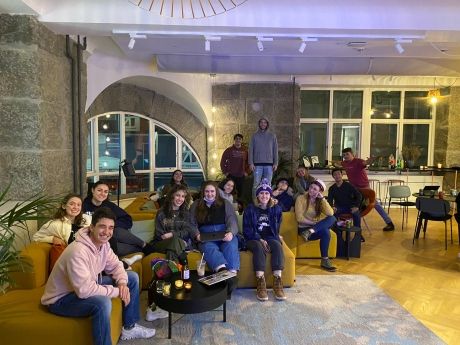 Where Students Study
CIEE Copenhagen
Our Center in Copenhagen is part of the CIEE Open Campus Block Network and features modern classrooms, a student lounge, and space for cultural and academic events.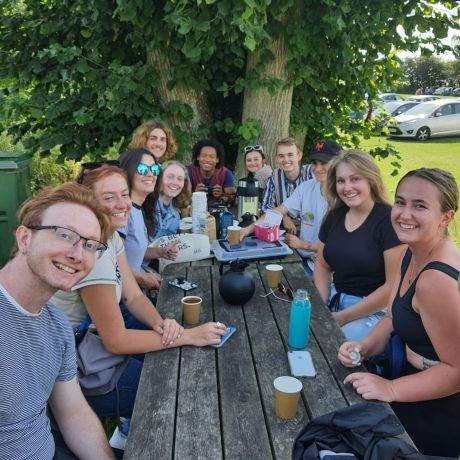 Internships & Volunteering
Depending on their program of study and availability, students may be able to participate in an internship or volunteer. Students looking to intern in Copenhagen can become active members of the city's professional environment with an internship at a local business.
Students will be able to give back and create a deeper connection to Copenhagen by volunteering at select, local organizations. Any program participant interested in volunteering should contact local staff for guidance.
Study Abroad Programs in Copenhagen
Pocket Guide to Copenhagen
Currency   
Danish Krone
Spoken Languages   
Danish, English
Available Transportation   
S-train, metro, bus, feet
Famous Local   
Mads Mikkelsen – actor who played Le Chiffre in Casino Royal, among many other roles Danish and international films
Climate   
Warm, pleasant summers; windy, cold winters; mild spring and fall
Did you know?   
Even though Denmark is part of the European Union, you cannot pay with the Euro (only the Danish Krone is accepted)
Airport   
Copenhagen Airport, Kastrup (CPH)
Social Norms   
Danes are quite private and reserved, so don't expect a lot of small talk with people you don't know!
What to Pack   
Backpack, comfortable shoes, umbrella
Frequently Asked Questions
Located in one of the happiest countries in the world, Copenhagen is a great place to study abroad because it is one of the most livable and green cities in the world. Whether students want to study environmental sustainability, take a Danish course, or experience Copenhagen's culture, studying abroad in Copenhagen offers something for everyone!
Copenhagen is regarded as one of the safest cities in Northern Europe. As with any study abroad destination, we advise students to travel in groups and stay aware of their surroundings.
Tips for students studying abroad in Copenhagen include: bike around the city as much as possible for cheap transportation, learn as much Danish as you can, create a budget for spending, and visit museums to learn about Copenhagen's history and culture.
If you're wondering, "How can I study abroad in Copenhagen, Denmark?" we've got the answer for you! Simply explore our study abroad programs in Copenhagen and start your program application. Soon enough, you'll find yourself in this exuberant, environmentally-friendly city that roughly 2 million call home.
In order to ensure our students feel welcomed, supported, and empowered while studying abroad, CIEE staff completes comprehensive diversity equity and inclusion (DEI) training. Staff provide students with advice, resources, and ongoing support both before and during their study abroad program in Copenhagen.
For more detailed information on diversity in Copenhagen, visit our Diversity in Copenhagen page.
Study Abroad Scholarships & Grants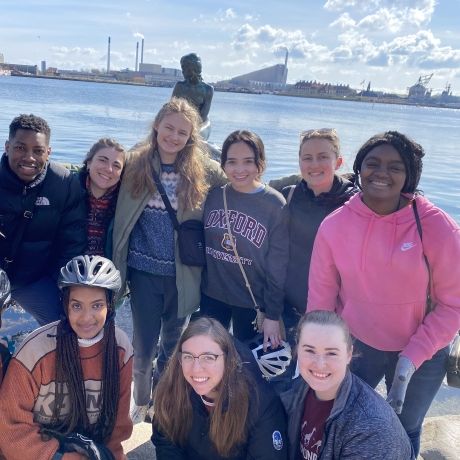 Apply in 3, 2, 1!
You may be wondering if there are any scholarships to study in Copenhagen. CIEE offers scholarships and grants for study abroad programs in Copenhagen to students with demonstrated financial need, proven academic merit, and for specific CIEE programs. Students can apply for scholarships through 3 simple steps:
Search for and apply to your dream program
Review all available funding opportunities
Complete the Scholarship & Grants portion of your application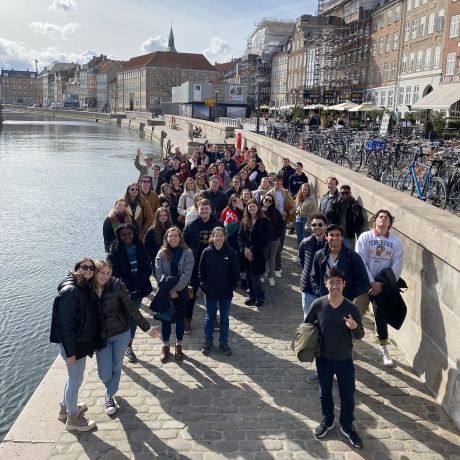 Study Abroad Scholarships
NEED-BASED SCHOLARSHIPS
Based on students' Estimated Family Contribution (EFC) from their Free Application for Federal Student Aid (FAFSA) and enrolled institution. Complete the Scholarships & Grants portion of your program application to be considered for all awards to which you are eligible.
MERIT SCHOLARSHIPS
Based on academic achievement. Complete the Scholarships & Grants portion of your program application, along with an essay, to be considered for all awards to which you are eligible.
OTHER SCHOLARSHIPS
Other scholarship awards are based on program or alumni status.
@cieecopenhagen on Instagram
TALK TO A STUDENT WHO'S LIVED IT...
Reach out to one of our Student Ambassadors to learn what CIEE Study Abroad is really like from alums who've lived it! Address any questions you may have about Copenhagen, from your academic interests and travel planning to housing and cultural differences. 
Study Abroad Copenhagen Blog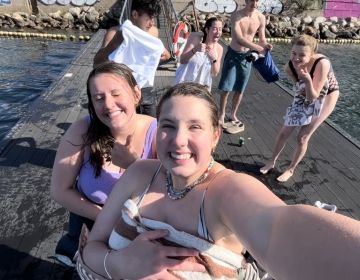 Hi friends! I just wanted to share about one of my favorite memories from my time in Copenhagen. CIEE offers a lot of fun activities throughout the week so students... keep reading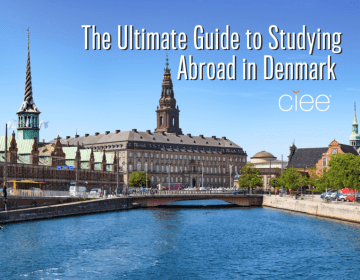 Are you looking to discover a coastline country with a rich history, and unique, modern culture? Then look no further than a Denmark study abroad program ! Why Study Abroad... keep reading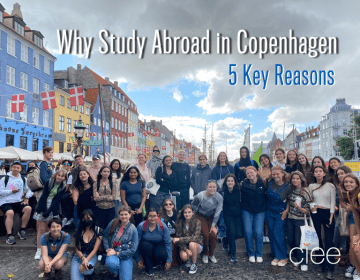 Copenhagen , the capital of Denmark , is a unique urban eco-city with lots of fascinating attractions and activities. A Copenhagen study abroad opportunity will leave you with lasting memories... keep reading
Copenhagen Study Abroad Reviews
"I would be likely to recommend the program because I think it was really well set up for us to succeed. You put us in great apartments and offered enough structured activities to help us get a feel for the city, but also gave us lots of free time."

Holly S., University of Iowa

"The staff at CIEE Copenhagen were incredible and helped ensure that I had a great experience."

Ruth Peach N., Albion College

"It has been a wonderful experience and I have met so many people and staff that have changed my world perspective. They all deserve a gold star."

Grant C., Villanova University

"I would highly recommend CIEE for people interested in studying abroad because it offers a different kind of experience. The program is smaller in many cities than other programs, which offers more close-knit connections and a rotation of new people that still offers change and new connections to be made."

Ava W., University of Colorado-Boulder