Rediscovering the Naughty Life of Picasso as a Student in Madrid
Pablo Picasso is perhaps Spain's most famous son. His student life in Madrid is well documented and discussed during our art walking tour of the city -- which is now home to some of Picasso´s most famous artworks. But one of the more surprising details is visiting the home where Picasso lived as a 16-year-old student. During one of our guided neighborhood walks of Lavapiés district, we make a stop at his old residence where today´s neighbors are proud of this legacy. They honor Picasso with a tiled mural on the outside walls of Picasso´s old home.
We also learn that Picasso was meant to go to private art classes, but he often skipped them. During the day,  Picasso went to visit the Prado Museum instead to see the classical works of Spanish art by Velázquez and el Greco, for example.  At night, Picasso explored the exuberant street life and many entertainment venues in Madrid. Back in 1897 when Picasso lived in Madrid, his parents often reprimanded him for his "naughty"  student conduct.  Of course, Picasso did attend painting classes and did so at Círculo de Bellas Artes, now a very popular weekend venue for university students. Founded in 1880 by a small group of artists, Círculo de Bellas Artes (CBA) is one of the most important private cultural institutions in Madrid. CIEE students can visit CBA to enjoy a vast program of events — from film screenings to art exhibitions —and to grab a drink at their rooftop bar, which offers a mesmerizing view of the Gran Via, Cibeles, Retiro Park and Atocha train station.
As part of our Picasso cultural activity, CIEE students learn about this 20th-century painter´s works in local museums, such as the Reina Sofia Museum where you can find the work of "Guernica" on show. In January 1937 Picasso was commissioned by the Republican government of Spain to paint a mural for the Spanish pavilion at the Paris Expo of 1937 and the artist. In 'Guernica', Picasso chooses to focus on the Nazi aerial bombing of the northern town of Guernica in the mural – depicting the horror of war and the suffering it inflicts upon individuals. True Picasso fans can also see some of his works in the Thyssen-Bornemisza Museum and the Royal Fine Arts Academy of San Fernando, which are only a few blocks from the CIEE Madrid Center.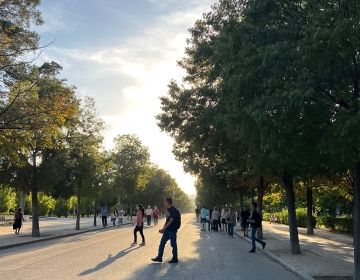 By: Sophie Lakin It feels like most of the time I try to talk to anyone in Spanish, they respond to me in English! I began to think if it... keep reading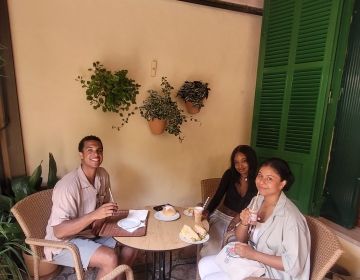 Nestled in the beautiful Serra de Tramuntana (UNESCO World Heritage Site), Valldemossa is a town that combines history, culture, and natural beauty. From its famous Coca de Patata to its... keep reading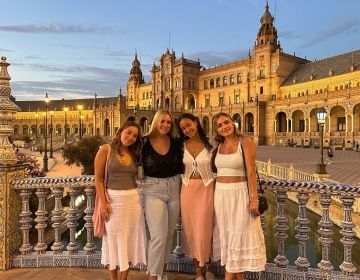 By: Amelia Asfaw To be completely honest, I had a lot of trouble deciding where I wanted to study abroad. I knew I wanted somewhere in Spain to practice my... keep reading