Kelsey's weekend in Toulouse
Hey there! My name is Kelsey, and I am a sophomore at Tulane University, but I'm spending this semester in Toulouse, France with CIEE! There are so many exciting things to do in Toulouse when class ends, so I want to show you what a weekend here in the pink city looks like. Let's go!
It's Friday night and I finished classes around noon today, so I've had a relaxing afternoon of doing homework at my favorite coffee shop, Kopi. I love it here because the energy is lively and cozy, and the drinks are cheap. I always get green tea and sometimes a tiny piece of cake.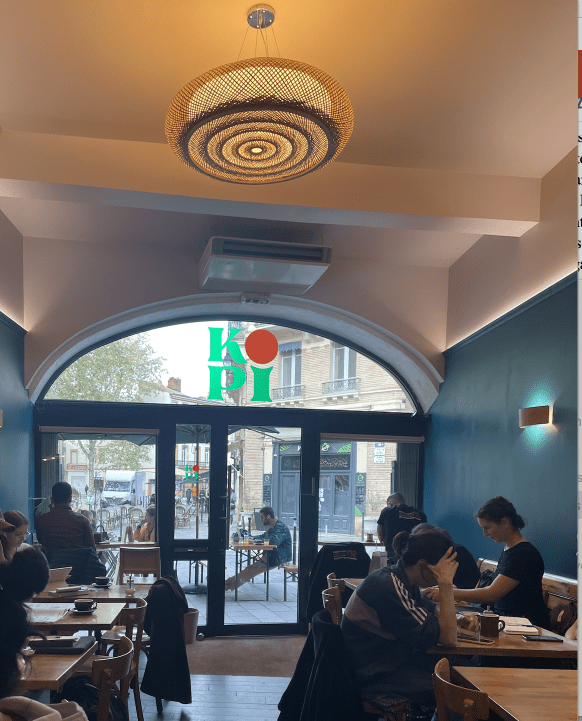 Later, I go to dinner with two of my friends studying abroad with me - Olivia and Ava. We pick a trendy Italian restaurant called Valentina and have a nice dinner of pasta and pizza with red wine. Yum! Since it's Friday night and none of us are tired yet, we decide to go to one of our favorite bars, Les Tricheurs (that means "cheaters" in French!). Given the name, it's a game bar where we often play our favorite one called Skyjo. It's so much fun, and I usually win, but Ava beat me this time!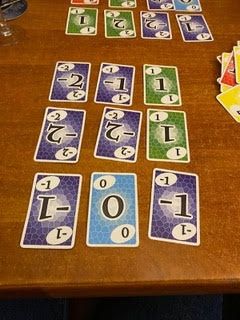 After, because it's getting late, we decide to call it a night and go back to our own host family's houses to sleep. We all love staying with host families because it really helps us become emerged in the culture. Frequently, we eat dinner, play board games, and have casual conversations with our families and sometimes even invite one another over to meet our host families. It's a really cool, once-in-a-lifetime experience that I certainly do not take for granted. 
The next afternoon, Ava and I decide to spend our Saturday together. First, we grab some lunch in town at a small French bistro called Le May. The food is delicious, and the lunch menu offers one appetizer, one main plate, and one dessert for thirteen euros! We are always shocked about how much cheaper things are in France compared to the United States. After, we make a journey outside the city to meet our friend, Isabel, at one of the coolest things that Toulouse has to offer: Halle de la Machine, a showcase for a company that makes massive animatronics and gives daily demonstrations of them! It's difficult to explain Halle de la Machine without actually going, so make sure you go if ever given the chance. Ava, Isabel, and I paid a little extra to take a ride on the Minotaur animatronic, which was so cool.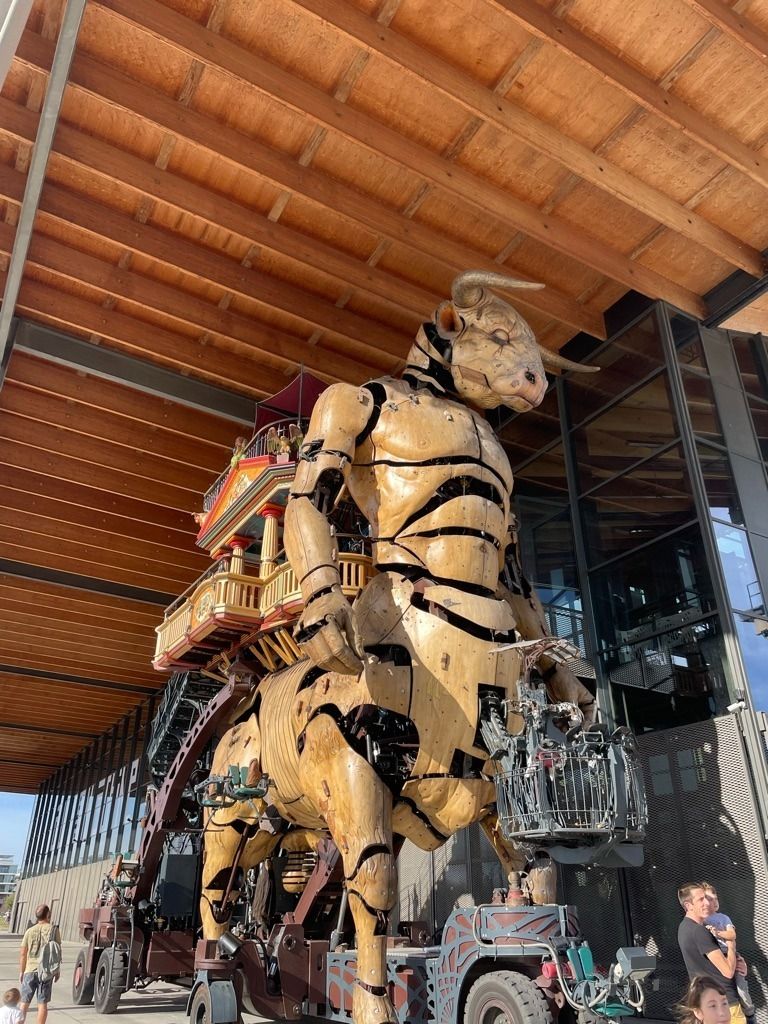 Now that we're hungry, Ava and I go to Olivia's house for a nice dinner and apéritif (that's what the French call a pre-dinner snack and drink!). Olivia is a great cook, so the dinner was delicious. Then, we decide to go out and explore an event that was offered to students at the Catholic Institute of Toulouse, the college where we take classes with French students. The event showcased different types of performing arts by fellow students, which was a great immersive experience. Ready for another day in Toulouse, we head to bed!
 
Sunday morning, Ava and I wake up early and head outside the city again for another experience you can only find in Toulouse: la Cité de l'Espace, a large space museum that showcases Toulouse as the French capital of aerospace. At City of Space, Ava and I learned random things, like how plants could be grown on the moon and how comets travel through our solar system. We even got to take a silly photo where a green screen placed us on the moon! We saw a planetarium show which quizzed us on the Milky Way galaxy and went to a live demonstration of space rovers doing cool tricks like popping balloons with lasers. It was super fun; I'll always remember the niche experience. 
Afterward, we head back into town to change into red and black clothes because we're going to a Toulouse rugby game and want to show our support for our new city! Ava and I had great seats near the end zone and watched Toulouse beat La Rochelle in an exciting game. Even though we don't understand all the rules of the game, it was super fun to watch and cheer for Toulouse!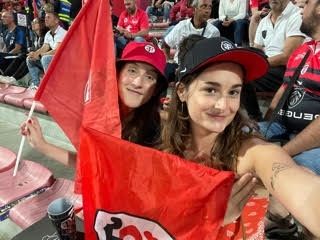 Exhausted from our busy weekend, Ava and I head back to our host families, where we get some rest for another great week in France. Thanks for joining me on one of my busy weekends in Toulouse! Bisous!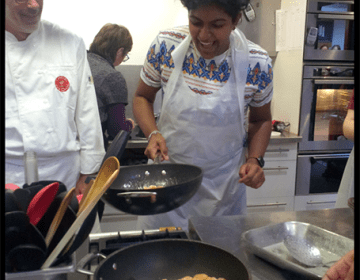 Spring Study Abroad program is halfway and a lot has happened since the students landed at Blagnac airport! Our Language and Culture and Business and Culture programs have kept our... keep reading