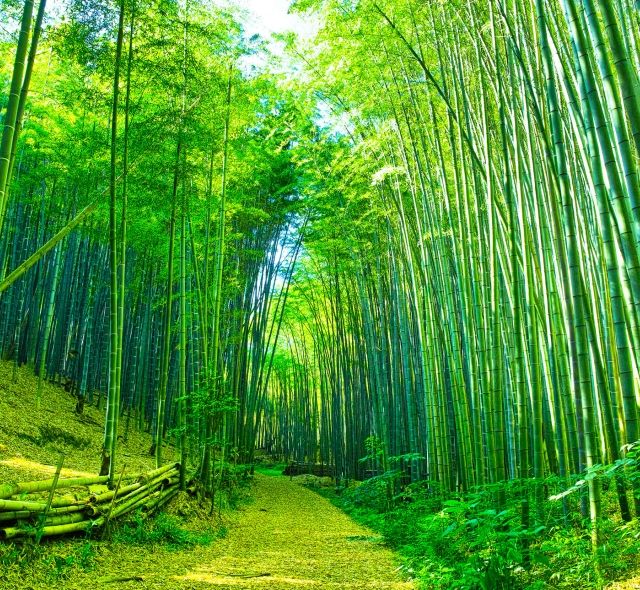 Summer Ancient + Modern Japan
Overview
BE ENTRANCED BY THE ZEN ROCK GARDEN OF RYOANJI TEMPLE
when you stroll the Philosopher's Walk, paying special attention to the dazzling Golden Temple and serene Silver Temple
IMMERSE YOURSELF IN THE "CULTURAL CAPITAL" OF JAPAN
where rich cultural, religious, and artistic traditions date back 1,200+ years
INDULGE IN KYOTO'S FAMOUS "UJI" GREEN TEA
which can be enjoyed as a drink or in flavored pastries, ice cream, and other desserts
17
UNESCO WORLD HERITAGE SITES WITHIN KYOTO
1,200+
NUMBER OF YEARS KYOTO WAS JAPAN'S CAPITAL
30
NUMBER OF MINUTES BY TRAIN TO REACH NEARBY OSAKA, KOBE, AND NARA
Experience
Your Destination
Dating back to 794 AD, Kyoto has been the symbolic and imperial capital for more than 1,000 years. Widely acknowledged for its cultural legacy, Kyoto is a dynamic entrepreneurial hub and home to the world's first Manga Museum, just minutes from the CIEE Kyoto Center.  
Imagine a "cultural iceberg" stretching over a thousand years deep, where residents embrace traditional societal norms of harmony through mutual respect, cooperative efforts, helping others, and a mindful "reading of the air" (figuring out problems without having to ask). Now imagine exploring Kyoto in many of its deeply cultural traditions, from its synergistic Buddhist and Shinto religions to its artistic aesthetic gardens to its highly refined textile, pottery, and arts. Kyoto residents appreciate visitors who show sincere interest in Japanese (and uniquely Kyoto) culture. Friendships will blossom like the cherry trees along the Kamogawa river that flows gently through the city. 
CIEE wants all our students to feel welcomed, supported, and empowered to succeed while studying abroad. Local CIEE staff have provided details about conditions and cultural attitudes that students with specific identities might encounter in Kyoto.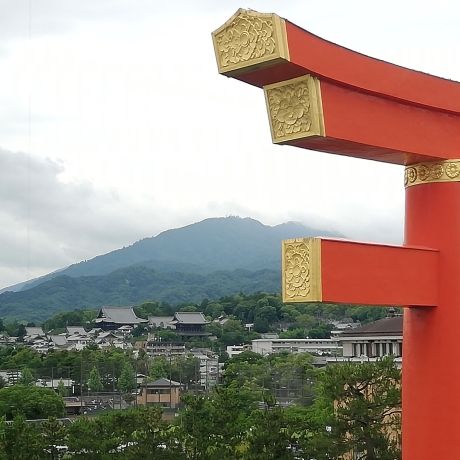 EXCURSIONS & ACTIVITIES
Ample activities and day trips will enliven your life in Kyoto and its surrounding cultural destinations. Sample excursions include:  
A hike up Mt. Hiei (cable car/ropeway and bus trip are easier options!) to World Heritage Site Enryaku-ji – the head temple of the Tendai Sect of Buddhism – with vistas of Lake Biwa and the whole Kyoto valley. 
A one-car train ride north of town to Kurama or a bus ride to nearby Ohara village, with two breathtaking temples (Jakko-in and Sanzen-in), after a hot footbath, traditional meal, or relaxing hot spring dip. 
A day trip to Nara – Japan's capital before Kyoto – to visit Tōdai-ji Temple (home to a 500-ton sculpture of the Buddha), Kasuga-taisha Shinto shrine (home to thousands of stone lanterns), and Deer Park (where animals will "bow" in thanks as you offer the deer biscuits). 
A thought-provoking day trip to Hiroshima to see the Atomic Dome, explore Peace Park, and visit the museum, combined with a visit to the White Heron Castle in Himeji.  
A walk through Kyoto's exquisite gardens of two Imperial Villas – Katsura & Shugakuin – and of the historical Imperial Palace itself. You can also hear the squeaking "Nightingale Floors" as you walk through Nijo Castle (after crossing its moat, of course!).  
Each block includes two day trips. 
Please note this list of activities is based on past programs and subject to change at CIEE's discretion to both adapt to local circumstances and participant feedback. Our goal when revising itineraries is always to enhance your experience. Every activity is designed to provide you with a deep immersion in your topic, local culture, and sights.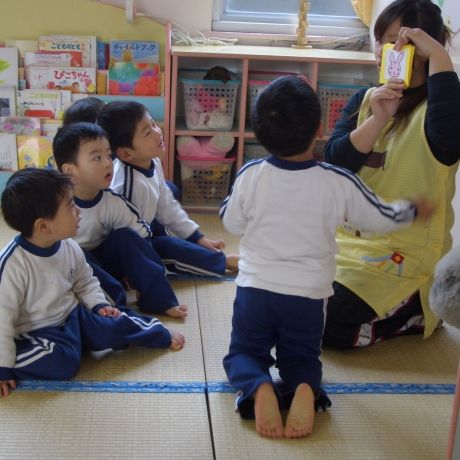 PROJECTS
Volunteering. Give back and create a deeper connection to Kyoto. Opportunities are being developed for students to volunteer at local organizations, youth centers, schools, and more. As long as the local health and safety regulations permit, in-person volunteering will be offered.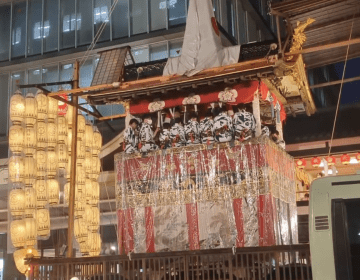 Here in Kyoto, we had one of Japan's most famous and traditional annual events Gion Festival (Gion Matsuri) It takes place in Kyoto, the former imperial capital of Japan, during... keep reading
Housing
Dormitory Rooms: Most students live in rooms with ensuite bathrooms including bath/shower facilities in a CIEE-maintained dormitory, either within the same building as CIEE Kyoto or in the immediate neighborhood. CIEE Kyoto's student lounge offers opportunities for music and movie nights. 
 
Homestay: With advanced notice, arrangements may permit a culturally enriching homestay with a local Japanese family. Priority will be given to those with some prior Japanese language skills.
Dormitory rooms are equipped with a single-burner range, microwave, and fridge kitchenette. Students can prepare simple in-house meals with basic cooking utensils and cleaning supplies. Students can also explore affordable restaurants in the immediate neighborhood or explore the city for a full range of cuisine and prices.
Academics
Students take two credit-bearing courses per summer block. This program provides opportunities to enroll in courses from a variety of academic tracks. Students will learn the intercultural skills needed to succeed in an increasingly globalized and interconnected world. In-class work is augmented with co-curricular visits to the city's rich variety of cultural institutions and organizations relevant to the course offering.
Courses
Course Notes
Courses are listed below by block and track; course list subject to change. Courses are in English unless otherwise noted. "GI" denotes courses that are offered at multiple CIEE locations. 
Language Classes 
During course selection, students interested in a non-introductory language course will be required to take a language assessment to determine their proficiency level. Enrollment will be finalized on site and is based on assessment outcomes. 
Students can also enroll in an optional Survival Japanese course (non-credit) during a single block.
Visual and Performing Arts
Communication, Journalism, and Media
History, Philosophy, Religion
Languages and Cultural Studies
Note: This course listing is for informational purposes only and does not constitute a contract between CIEE and any applicant, student, institution, or other party. The courses, as described, may be subject to change as a result of ongoing curricular revisions, assignment of lecturers and teaching staff, and program development. Courses may be canceled due to insufficient enrollment.
"(GI)" denotes courses that originated at CIEE's Global Institutes and that are offered at multiple CIEE sites.
Scholarships
Scholarships & Grants
CIEE offers scholarships and grants annually to help students like you make your study abroad dream a reality.
Students who apply to this program are eligible for the following scholarships and grants:
Wollitzer Merit Scholarships in Area or Comparative Studies
Ping Scholarships for Academic Excellence
Global Access Initiative (GAIN) Grants
CIEE Gilman Go Global Grant
MSI Grant
The Stephen M. Lew Lifetime Friendship Award
CIEE Stem Scholarship
To be considered, submit the CIEE Scholarships & Grants application within your CIEE program application.
Dates & Fees
Program

Application Due

Start Date

End Date

Fees & Housing

Program

Summer Block I 2023

6 weeks
Application Due

Deadline Passed

Start Date

End Date

Fees & Housing $6,650
Program

Summer Blocks I, II 2023

12 weeks
Application Due

Deadline Passed

Start Date

End Date

Fees & Housing $13,300
Program

Summer Block II 2023

6 weeks
Application Due

Deadline Passed

Start Date

End Date

Fees & Housing $6,650
Program

Summer Block I 2024

6 weeks
Start Date

End Date

Fees & Housing $6,950
Program

Summer Blocks I, II 2024

12 weeks
Start Date

End Date

Fees & Housing $13,900
Program

Summer Block II 2024

6 weeks
Start Date

End Date

Fees & Housing $6,950
To help you budget, keep in mind that students are responsible for the cost of international airfare, local transportation, books and supplies, visas, and personal expenses. In addition, your college or university may charge additional fees for study abroad, or may require you to receive a transcript via CIEE's School of Record, which carries an additional fee of $500.
Pre-departure Advising
Advising before you depart to set goals and answer questions
Optional on-site airport meet-and-greet
Orientation
Introduction to your program plus practical information about living in your host city
On-site Staff
Full-time program leadership and support in your city
Cultural and/or Co-curricular Activities
Excursions and/or Study Tours
Travel Protection
CIEE iNext travel protection
24/7 emergency on-site support
Staff
Conor's passion for Japan began 12 years ago when he studied abroad in Tokyo. He holds an MA in Japanese & Asian History from Saitama University and is a specialist in Kyoto history.
Izumi was born in Kyoto and studied abroad in the US when she was in high school. She is passionate about helping students make their study abroad experience meaningful and fruitful (and baking bread on the weekend!).
Natsuki previously managed in retail, has a loving family of two sons and, in her spare time, she likes to work out and watch Netflix. She looks forward to welcoming you all to Kyoto!
Get Started Steps
Get Started
Here's what you need to do to take the next steps:
START AN APPLICATION
You're one step closer to an amazing study abroad experience!
CONNECT WITH YOUR CAMPUS STUDY ABROAD OFFICE 
Share your plans and confirm you're on track to meet all required steps to go abroad.
CONTACT US
Send us an email if you still have questions or need information about applying to this program.