Credit
3 semester hours
4.5 quarter hours
Eligibility
Overview
VISIT LOCATIONS OF CULTURAL INTEREST
a compact high-tech campus with central green areas, cafés, a theater and sports center, all within close proximity to the center of Dublin.
DISCUSS ISSUES OF NATIONAL IDENTITY
religion, and immigration with dedicated CIEE staff.
VISIT BELFAST IN NORTHERN IRELAND
to explore the links between identity and conflict
50%
PERCENTAGE OF DUBLIN POPULATION AGED UNDER 26
82.3 K
SEATS AT CROKE PARK, THE THIRD LARGEST SPORTS STADIUM IN EUROPE
Experience
Your Destination
A small capital with a big reputation, Dubliners are Europe's youngest population. Live amongst the famously friendly and outgoing citizens and experience the vibrant business, social, and cultural scene. 
The most cosmopolitan, international, and progressive city in an increasingly diverse and global Ireland, Dublin retains the rich literary and social heritage, humor, and attitude for which it is famed. With a young, educated population transforming and regenerating some of Dublin's older districts, it is an exciting time to live in the city.
CIEE Dublin is located on Dublin City University's All Hallows Campus in the leafy suburb of Drumcondra, one mile north of the city center. 
CIEE wants all our students to feel welcomed, supported, and empowered to succeed while studying abroad. Local CIEE staff have provided details about conditions and cultural attitudes that students with specific identities might encounter in Dublin.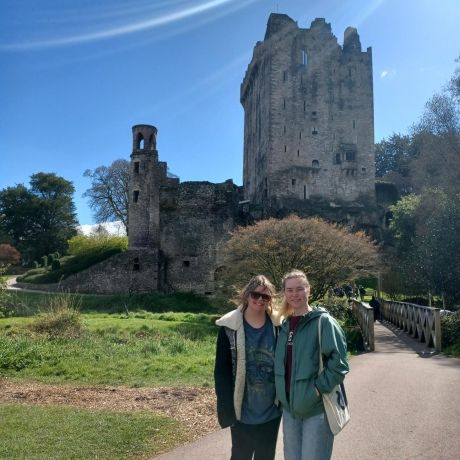 EXCURSIONS & ACTIVITIES
Enjoy the vibrant nightlife in the youthful city of Dublin, with an estimated 50% of its citizens younger than 26. 
Partake in cultural activities, such as visits to medieval castles, cathedrals, galleries, and a field trip to Northern Ireland. 
Sample food from around the globe – in restaurant and market form – in this city that embraces diversity and multiculturalism. 
Take a walking tour along the cobblestone alleys of Trinity College, founded in 1592 and one of seven ancient colleges in the UK.   
Join the locals for a music session at one of Dublin's heritage pubs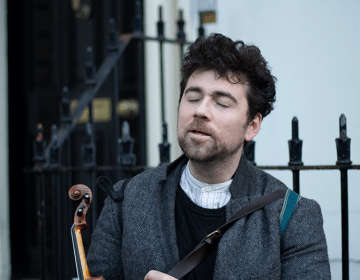 Thomas K. University of Wisconsin-Stout Irish writer James Joyce famously said, "When I die Dublin will be written in my heart." After spending a few weeks gallivanting around the city... keep reading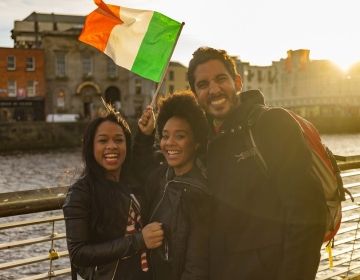 Want an exciting way to fill the otherwise unexciting month of January? Why not experience the craic that Ireland is famous for while earning three credits? Forget about leprechauns and... keep reading
"It was a well put together program and easy to follow."

Cali M., Oakland University

"The city and staff are great."

William S., Elon University
Housing
CIEE Dublin offers housing in apartments located in student residence communities. All housing options are located in lively districts with multiple dining options, convenient public transport, and are within 30 minutes of walking access to central Dublin.   
Standard Housing: Includes a private bedroom with an en-suite bathroom, a dedicated study space, and ample storage in an apartment suite shared with up to seven other students. All students share common spaces, a kitchen, and laundry facilities. Apartments are located under 45 minutes from CIEE Dublin by public transport.  
Select Housing: Includes a private bedroom with an en-suite bathroom, a dedicated study space, and ample storage in an apartment suite shared with up to seven other students. All students share common spaces, a kitchen, and laundry facilities. Apartments are located under 20 minutes from CIEE Dublin by public transport. Select housing requires an additional fee. 
A note: Housing is on a first-come, first-served basis. If we cannot accommodate your first housing choice, we'll let you know before you arrive.   
Meals are not included in the program fee and are the responsibility of the student.  Dine at home or take advantage of being in the heart of the city with a wide variety of markets, stores and restaurants to experience.
Academics
January in Dublin offers challenging coursework and culturally immersive activities so students can gain an in-depth understanding of Irish culture, society, and identity. The program focuses on the history and culture of modern Ireland and includes lectures by educators associated with several Irish institutions of higher education. 
CIEE Dublin is located on the Glasnevin, St Patrick's, and All Hallow's campuses of Dublin City University, located approximately 20 minutes by bus from the city center.
Courses
Languages and Cultural Studies
Note: This course listing is for informational purposes only and does not constitute a contract between CIEE and any applicant, student, institution, or other party. The courses, as described, may be subject to change as a result of ongoing curricular revisions, assignment of lecturers and teaching staff, and program development. Courses may be canceled due to insufficient enrollment.
"(GI)" denotes courses that originated at CIEE's Global Institutes and that are offered at multiple CIEE sites.
Dates & Fees
You get more for every dollar when you study abroad with CIEE, because our high-quality programs include everything from excursions to insurance. There are no hidden charges, and no disappointing surprises when you arrive.
Program

Application Due

Start Date

End Date

Fees & Housing

Program

January 2024

3 weeks
Start Date

End Date

Fees & Housing $3,950
To help you budget, keep in mind that students are responsible for the cost of international airfare, local transportation, books and supplies, visas, and personal expenses. In addition, your college or university may charge additional fees for study abroad, or may require you to receive a transcript via CIEE's School of Record, which carries an additional fee of $500.
Program Fees
CIEE offers the most student support of any provider in its program fee, including an airport greeting, full-time leadership and support, orientation, cultural activities, local excursions, pre-departure advising, and CIEE iNext travel protection with benefits.
Participation Confirmation = $300*
Educational Costs = $2,530**
Housing = $1,040
Insurance = $80
Total Fees = $3,950
Estimated Costs
Students are responsible and manage costs related to travel, meals, books, and personal expenses. Below are estimates for consideration.
Meals not included in program fee = $285†
International Airfare = $1,000††
Local Transportation = $100
Books & Supplies = $20
Personal expenses = $135†††
Total Costs = $1,540
Financial Aid
CIEE offers the most grants and scholarships of any study abroad organization, including $8 million/year in travel grants, merit-based scholarships, institutional and MSI grants, and Gilman Go Global Grants.
*non-refundable
**direct cost of education charged uniformly to all students
†For groceries if you plan on making your own meals, budget more money if you plan on eating out regularly.
††r?ound-trip based on U.S. East Coast departure
†††$100 emergency fund + cell phone expense + toiletries
Pre-departure Advising
Advising before you depart to set goals and answer questions
Optional on-site airport meet-and-greet
Orientation
Introduction to your program plus practical information about living in your host city
On-site Staff
Full-time program leadership and support in your city
Cultural and/or Co-curricular Activities
Excursions and/or Study Tours
Travel Protection
CIEE iNext travel protection
24/7 emergency on-site support
Staff
Enda is responsible for overall management of CIEE Dublin. He holds a bachelor's degree in Primary Education Teaching from Dublin City University and the equivalent of a Master's degree in...
Originally from Denver, Marcus has lived in Ireland for a decade. Before joining CIEE, he oversaw an undergraduate law program at a private college in Dublin and taught various law subjects.
Student Life and Internship Coordinator
Taylor Hebert is originally from Washington state but has called Dublin home since 2017. She has a BA from Loyola University New Orleans and an MA from Humboldt University of...
Get Started Steps
Get Started
Here's what you need to do to take the next steps:
Start an Application 
You're one step closer to an amazing study abroad experience!
Connect With Your Campus Study Abroad Office 
Share your plans and confirm you're on track to meet all required steps to go abroad. 
Contact Us 
Send us an email if you still have questions or need information about applying to this program.