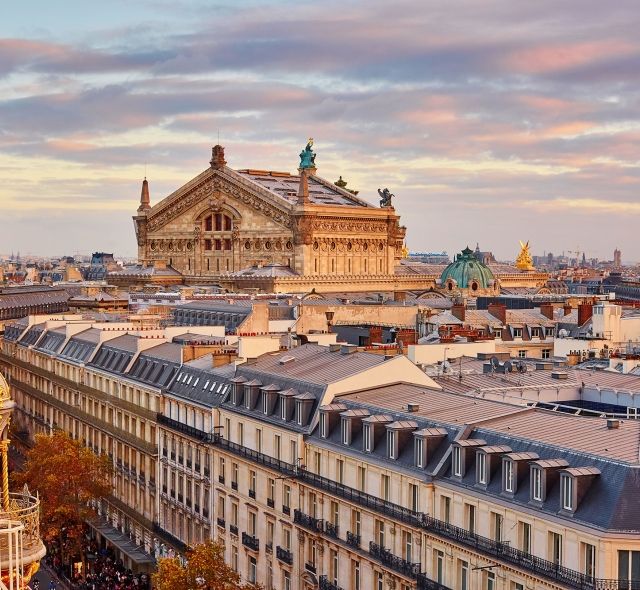 Summer Contemporary Music Creation + Critique
Credit
4 semester hours
6 quarter hours
Eligibility
Overview
Learn from and collaborate
with IRCAM students, composers, researchers, scholars, and visiting performers
Master cutting-edge electronic composition software
composition software – then enjoy a year of access to IRCAM's software database back home
Connect with celebrated artists
and composers at the IRCAM ManiFESTE music festival
5
Statues of Liberty in Paris
1,803
Monuments throughout the city
470k
Trees lining Parisian streets
Experience
The Destination
If you're looking to spend time in one of the world's most prominent centers of culture, finance, and commerce, you'll find it in Paris. The capital of France – and the country's most populous city – Paris is a top tourist destination and will make you fall in love with its historic landmarks, exquisite dining, and charming architecture. Paris has hosted two Summer Olympics and two FIFA World Cups, and each year the city hosts the final stage of the Tour de France bicycle race.

CIEE wants all our students to feel welcomed, supported, and empowered to succeed while studying abroad. Local CIEE staff have provided details about conditions and cultural attitudes that students with specific identities might encounter in Paris.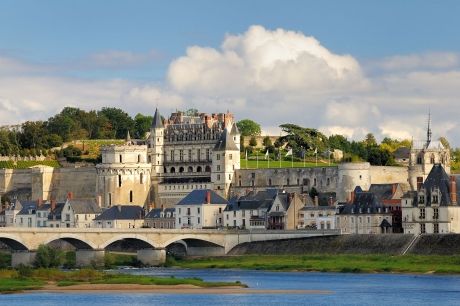 Featured Excursion
Participate in excursions to fascinating French locations - previous destinations have included Amboise, Reims, Rouen, Giverny, Chantilly, and Vaux-le-Vicomte, to name a few.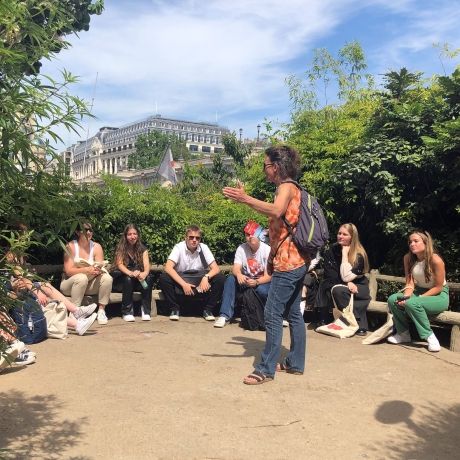 Other Excursions & Activities
Learn the nuances of the City of Lights through a guided walk of Paris.  
Savor time in the studio, patching, sound sculpting, composing, and more. 
Attend concerts, conferences, exhibitions, and happenings around multimedia and new music technology and composition, during IRCAM's ManiFESTE festival. 
Visit the theaters, cafés, and luxury shops of the Champs-Élysées.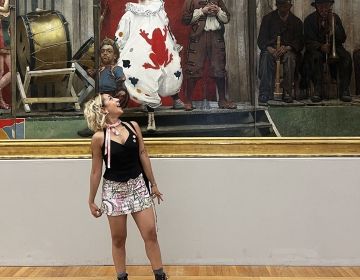 By: Dahlia Saenz How to become an expert art observer while getting the best deals on admission rates and entry times. So you have found yourself studying abroad in the... keep reading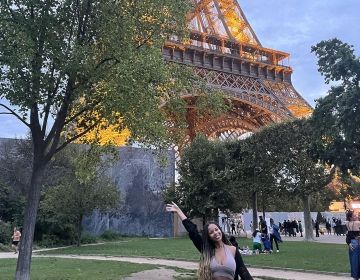 By: Audrey Sparks As I am near the end of my college journey, I can confidently say that studying abroad in Paris , France has been the most enriching and... keep reading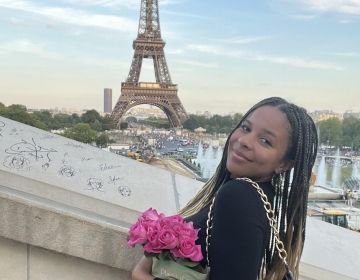 By: Audrey Sparks Studying abroad is often a transformative experience, opening doors to new cultures, perspectives, and personal growth. For me, as a black woman, my journey to Paris went... keep reading
"Fun and exciting course, plenty of time to experience the location while balancing school."

Thomas M., Texas Christian University
Housing
All housing is within a 45-minute commute to CIEE.
Residence Halls: Students usually live with a mix of CIEE students, local and international students. If local health and safety regulations permit, students live in double or triple rooms.
Apartments: Students live in apartments shared with other CIEE students. If local health and safety regulations permit, most students live in double or triple rooms. Each apartment will have shared common spaces, including kitchen and bathroom.
Housing is tight in Paris. If we can't accommodate your first housing choice, we'll let you know before you arrive.
Residence Halls and Apartments: Meals are not included.
Academics
This unique summer program takes place at the world-renowned Institut de Recherche et Coordination Acoustique/Musique (IRCAM). Founded in 1977, IRCAM is devoted to research and experimentation in music composition, acoustic performance, and technological modification of sound. 
IRCAM conducts ground-breaking research in acoustic and computer technology. Promoting new works and new composers under the aegis of the Centre Pompidou, IRCAM also provides intensive instruction to a select handful of graduate students. 
All classes in this program take place at IRCAM, and students have full access to all facilities, including the library, as well as all ManiFESTE activities. ManiFeste, the IRCAM multidisciplinary festival and academy, is a gathering of creative artists in Paris, combining music with other disciplines: theater, dance, digital arts, and visual arts.  
Students participate in three components: 
First Steps: An intensive two-week course focusing on the MAX/MSP music application that helps students create patch sound samples and voice modulation. 
Culture of Music Creation: Connect the art and critique of sound with concerts and events at the ManiFESTE festival at IRCAM. 
Académie:  presentations by composers and musicians selected among the program of the ManiFeste Academy. 
Courses
All work completed during training sessions, program exercises, Académie, and IRCAM are required components of the program and factor into the final grade for the course.
Note: This course listing is for informational purposes only and does not constitute a contract between CIEE and any applicant, student, institution, or other party. The courses, as described, may be subject to change as a result of ongoing curricular revisions, assignment of lecturers and teaching staff, and program development. Courses may be canceled due to insufficient enrollment.
"(GI)" denotes courses that originated at CIEE's Global Institutes and that are offered at multiple CIEE sites.
Scholarships
Scholarships & Grants
CIEE offers scholarships and grants annually to help students like you make your study abroad dream a reality.
Students who apply to this program are eligible for the following scholarships and grants:
Ping Scholarships for Academic Excellence
Global Access Initiative (GAIN) Grants
CIEE Gilman Go Global Grant
MSI Grant
CIEE Stem Scholarship
To be considered, submit the CIEE Scholarships & Grants application within your CIEE program application.
Dates & Fees
You get more for every dollar when you study abroad with CIEE, because our high-quality programs include everything from excursions to insurance. There are no hidden charges, and no disappointing surprises when you arrive.
Program

Application Due

Start Date

End Date

Fees & Housing

Program

Summer 2024

4 weeks
Start Date

End Date

Fees & Housing $6,450
To help you budget, keep in mind that students are responsible for the cost of international airfare, local transportation, books and supplies, visas, and personal expenses. In addition, ask your college or university study abroad advisor if your school charges additional fees for study abroad.
Program Fees
CIEE offers the most student support of any provider in its program fee, including an airport greeting, full-time leadership and support, orientation, cultural activities, local excursions, pre-departure advising, and CIEE iNext travel protection with benefits.
Participation Confirmation = $300*
Educational Costs = $4,453**
Housing = $1,500
Insurance = $197
Total Fees = $6,450
Estimated Costs
Students are responsible and manage costs related to travel, meals, books, and personal expenses. Below are estimates for consideration.
Meals not included in program fee = $388†
International Airfare = $1,250
Local Transportation = $120
Books & Supplies = $50
Personal expenses = $150
Total Costs = $1,958
Financial Aid
CIEE offers the most grants and scholarships of any study abroad organization, including $8 million/year in travel grants, merit-based scholarships, institutional and MSI grants, and Gilman Go Global Grants.
*non-refundable
**direct cost of education charged uniformly to all students
†For groceries if you plan on making your own meals, budget more money if you plan on eating out regularly.
Pre-departure Advising
Advising before you depart to set goals and answer questions
Optional on-site airport meet-and-greet
Orientation
Introduction to your program plus practical information about living in your host city
On-site Staff
Full-time program leadership and support in your city
Cultural and/or Co-curricular Activities
Excursions and/or Study Tours
Travel Protection
CIEE iNext travel protection
24/7 emergency on-site support
Staff
A born-and-bred Parisian, Delphine has extensive experience in international education, having worked with American high school students, college students, and adults traveling to France.
Franck oversees the coordination, quality, and planning of all courses and educational programing in Paris. He is responsible for faculty staffing, finalization of syllabi, the course evaluation process, and program...
With a background in intercultural communication, Linda is a key contact for students and helps participants discover and understand the French culture.
Get Started Steps
Get Started
Here's what you need to do to take the next steps:
START AN APPLICATION
You're one step closer to an amazing study abroad experience! 
CONNECT WITH YOUR CAMPUS STUDY ABROAD OFFICE 
Share your plans and confirm you're on track to meet all required steps to go abroad. 
CONTACT US
Send us an email if you still have questions or need information about applying to this program.