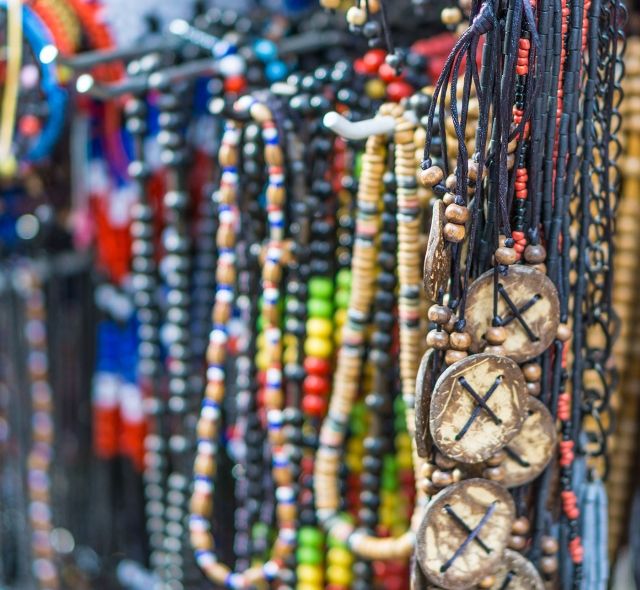 Santiago de los Caballeros, Dominican Republic
Summer Community Public Health
Credit
10 semester hours
15 quarter hours
Eligibility
Overview
Get to know
the hospitality of a Dominican family, the candidness of Dominican patients, and the service-driven work of medical professionals, while improving your Spanish language skills.
Explore
different approaches to public and private health and discover the challenges of implementing effective public health interventions to improve community health.
Expand your knowledge
on assessing the needs of a semi-urban community in the Dominican Republic and contribute to planning potential interventions to alleviate those needs.
1503
founding of the oldest hospital of Americas
1,000
miles of tropical paradisiac coastline
10,161 FT
hike length to the highest peak of the Caribbean, Pico Duarte
Experience
Your Destination
Find yourself surrounded by mountains in the lush valley of the Cibao region in the center of the island of Hispaniola. Here lies Santiago De Los Caballeros, the second largest city in the Dominican Republic, which puts you steps away from places of historical, cultural, and ecological interest – not to mention about an hour's drive to the Atlantic Coast with crystal-clear warm water and white sand. Santiago is the commercial and cultural center of the fertile Cibao Valley region, housing the León Jimenez cultural center and the commercial street of Calle del Sol.  
Founded in 1495 by 30 caballeros from Columbus' early expeditions, Santiago boasts a fascinating history, exciting museums, and endless cultural experiences, including music, art, and festivals. This growing, modern city is home to many Dominican specialties, such as cigars, rum, chocolate, coffee, amber, and larimar, and a population of more than 800,000. Despite its sprawling size, Santiago retains many small-town features. Traditional merchants call out their wares in a musical chant, and street vendors balance large baskets of fruit and vegetables on their heads.  
Close to the Atlantic Ocean to the north and the Caribbean Sea to the South, Santiago offers endless sports options, including baseball, kitesurfing, and golf, along with ample cultural and artistic entertainment and recreation. Here you can dance to the contagious rhythm of merengue and bachata and enjoy the best Dominican gastronomy.
Come and enjoy a vibrant and growing city in the Caribbean with everything the tropics offer, from some of the most beautiful beaches in the world to the highest peak of the Caribbean.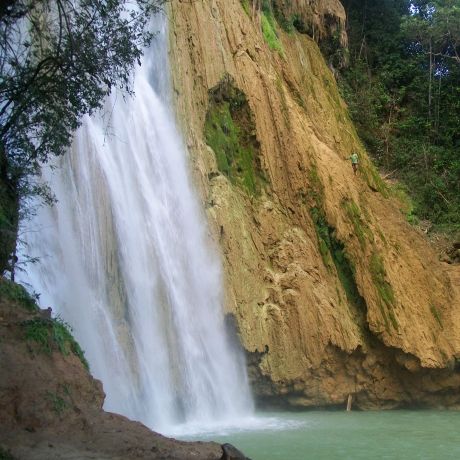 Excursions & Activities
Explore a historic location outside Santiago on a day trip to see the famous Colonial Zone of Santo Domingo, which was Colon's first settlement and where the first hospital in the Americas was built.  
Enjoy an unforgettable evening in the beautiful garden of the Monumento a los Héroes de la Restauración, the main featured monument in Santiago de los Caballeros, embellished with historical architecture, cultural-inspired sculptures, and a horses-pulled-carriage ride. 
Live the experience of exploring the murals of Santiago, art and culture at Centro León, shopping for souvenirs at the iconic Calle del Sol, and much more.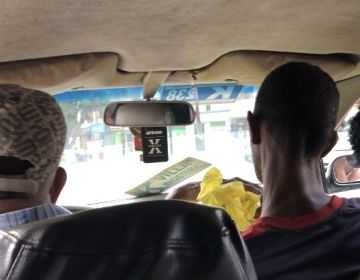 Santiago, Dominican Republic, has a multitude of options for public transport. From taxis, Gua Guas (large public buses) and Uber, getting around the city is not overly difficult. What's unique... keep reading
Vulnerability Fear. Lust. Grief. Contempt. Boredom. These are just some of the few emotions that we, humans, can feel. But out of the diverse gamut of fleeting experiences, I think... keep reading
Housing
Homestays: All students live with CIEE homestay families. Living with a Dominican family is your ticket to integrating into Santiago de los Caballeros life, as it provides an excellent opportunity to immerse into the local culture. Although families may be able to communicate in English, they foster communication in Spanish to motivate language learning.
Your host family provides a room with a desk, laundry once a week and Wi-Fi. All homestays are within walking distance (20-30 minutes) or a single public transportation ride (30-45 minutes) to Pontificia Universidad Católica Madre y Maestra (PUCMM) campus and are located close to coffee shops, commercial centers, ATMs, and restaurants. Although single housing is prioritized, students may be sharing homestay and/or rooms with other CIEE students depending on availability.
Homestays include three meals per day. Host families and students arrange their own meal schedules. If students miss a meal, they are responsible for either preparing it at home or eating in one of the many restaurants and cafés throughout the city. 
Academics
Community health focuses on improving the health of the community through addressing the social determinants of a group of people that share specific characteristics, such as geographical, cultural, socioeconomic, and religious, among others. It aims to assess the needs of the community and develop targeted educational programs to encourage people to live healthier lives and helps them find solutions to the issues that shape health inequalities in their context. 
When public health's core activities—promoting, protecting, and preventing—are incorporated to address community needs, Community Public Health comes into play. In contrast to clinical care, community and public health professionals do not participate in direct care provision of patients but instead, they contribute to the healthcare system indirectly by improving the overall health of individuals, families, and communities. 
This intensive eight-week Spanish-taught program features a comprehensive approach to community and public health issues in the Dominican Republic under several social contexts. During this time, students will take classes on Pre-Professional Healthcare Issues and participate in semi-urban and semi-rural community service practices. Throughout the process of completing community need assessments, students will learn about the impact of social determinants on the health/illness process and its relation to individual and collective health. They will also propose potential strategies to act and contribute to solutions to overcome contextual problems. In addition, they will understand the health system in the Dominican Republic, including healthcare management, policies, and local health insurance. They will also explore the status of the essential public health functions (FESP) in the country, preventive medicine programs at the collective and individual levels, primary healthcare administration and services, mental health intervention strategies, among others. Spanish classes will also provide a guided learning time to increase public health-related vocabulary and friendly conversation with people in the community and members of the healthcare team.  
Courses
Note: This course listing is for informational purposes only and does not constitute a contract between CIEE and any applicant, student, institution, or other party. The courses, as described, may be subject to change as a result of ongoing curricular revisions, assignment of lecturers and teaching staff, and program development. Courses may be canceled due to insufficient enrollment.
"(GI)" denotes courses that originated at CIEE's Global Institutes and that are offered at multiple CIEE sites.
Scholarships
Scholarships & Grants
CIEE offers scholarships and grants annually to help students like you make your study abroad dream a reality.
Students who apply to this program are eligible for the following scholarships and grants:
Wollitzer Merit Scholarships in Area or Comparative Studies
Ping Scholarships for Academic Excellence
Global Access Initiative (GAIN) Grants
McDermott Health Sciences, Nursing, and Public Health Merit Scholarships
Stohl International Undergraduate Research Scholarships
CIEE Gilman Go Global Grant
MSI Grant
CIEE Stem Scholarship
To be considered, submit the CIEE Scholarships & Grants application within your CIEE program application.
Dates & Fees
You get more for every dollar when you study abroad with CIEE, because our high-quality programs include everything from excursions to insurance. There are no hidden charges, and no disappointing surprises when you arrive.
Program

Application Due

Start Date

End Date

Fees & Housing

Program

Summer 2024

8 weeks
Start Date

End Date

Fees & Housing $8,750
To help you budget, keep in mind that students are responsible for the cost of international airfare, local transportation, books and supplies, visas, and personal expenses. In addition, your college or university may charge additional fees for study abroad, or may require you to receive a transcript via CIEE's School of Record, which carries an additional fee of $500.
Program Fees
CIEE offers the most student support of any provider in its program fee, including an airport greeting, full-time leadership and support, orientation, cultural activities, local excursions, pre-departure advising, and CIEE iNext travel protection with benefits.
Participation Confirmation = $300*
Educational Costs = $7,003**
Housing = $1,250
Insurance = $197
Total Fees = $8,750
Estimated Costs
Students are responsible and manage costs related to travel, meals, books, and personal expenses. Below are estimates for consideration.
Meals not included in program fee = $0†
International Airfare = $630††
Local Transportation = $70†††
Books & Supplies = $55††††
Visa Fees = $75†††††
Personal expenses = $160
Total Costs = $990
Financial Aid
CIEE offers the most grants and scholarships of any study abroad organization, including $8 million/year in travel grants, merit-based scholarships, institutional and MSI grants, and Gilman Go Global Grants.
*non-refundable
**direct cost of education charged uniformly to all students
†For students in homestays, families provide all meals (breakfast, lunch and dinner). For students in apartments, you should budget approx. $272 per month for groceries if you plan on making your own meals, and more if you plan on eating out regularly.
††Round-trip based on U.S. East Coast departure (New York)
†††Weekly transport to Community service (concho or uber) & Airport transfer at the end of the program
††††Scrubs to use in Community Practicum and minimum extra supplies.
†††††Paid upon departure at the airport
Pre-departure Advising
Advising before you depart to set goals and answer questions
Optional on-site airport meet-and-greet
Orientation
Introduction to your program plus practical information about living in your host city
On-site Staff
Full-time program leadership and support in your city
Cultural and/or Co-curricular Activities
Excursions and/or Study Tours
Travel Protection
CIEE iNext travel protection
24/7 emergency on-site support
Staff
Lucía Agüero has a BA in Latin American Spanish and Literature and a MA in Creative Writing. She is the author of poems and short stories published in several anthologies.
Custom & College Senior Program Coordinator
Dorka Tejada earned her technical degree in Agronomy at Loyola Dajabón, Dominican Republic, and has taken numerous business administration, tourism, and hotel management courses.
HSSA & College Program Coordinator
Randolp Valenzuela earned his technical degree in Electrical Technics at Politécnico México, Dominican Republic, and has taken numerous courses in business administration.
Get Started Steps
Get Started
Here's what you need to do to take the next steps:
Start an Application
You're one step closer to an amazing study abroad experience!
Connect With Your Campus Study Abroad Office 
Share your plans and confirm you're on track to meet all required steps to go abroad.
Contact an Advisor
Contact Us 
Send us an email if you still have questions or need information about applying to this program.