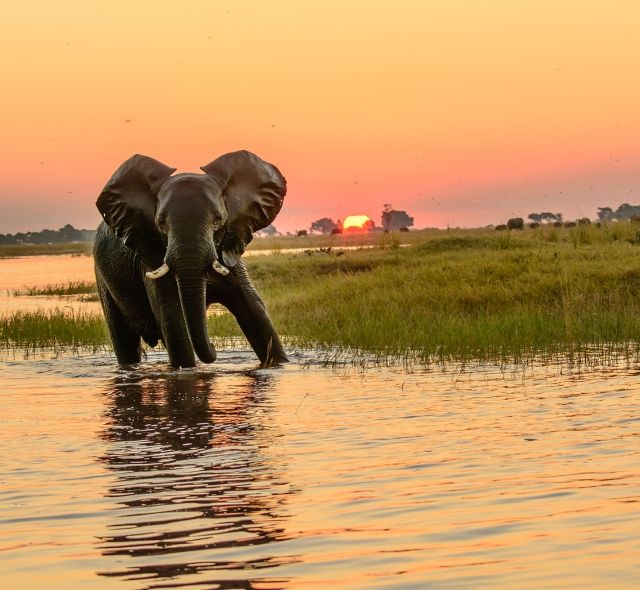 Summer Wildlife Ecology + Conservation
Credit
10 semester hours
15 quarter hours
Eligibility
Overview
Learn New Skills
Acquire skills in field techniques used in wildlife conservation.
Explore Botswana Wildlife
Travel to one of the most renowned game reserves in Africa to enjoy a fully integrated STEM experience combining life sciences, conservation, and environmental sciences into a holistic wildlife management curriculum.
Gain First-Hand Experience
Interact with the local community to learn about human-wildlife conflict and its impact on sustainable wildlife conservation efforts.
40 %
Botswana's Territory Reserved for Conservation
130 K
Botswana's Population of African Elephants, Biggest in the World
70 %
Ercentage of Botswana's Total Area That Is a Desert
Experience
The Destination
A multiparty democracy, Botswana is one of Africa's most stable countries. Most of its people belong to a single ethnic group, the Tswana, and the country is well known for its rich biodiversity and diverse landscapes. The capital Gaborone is one of Africa's fastest-growing cities, located in the south, close to the South African border. Gaborone hosts the headquarters of the Southern African Development Community, which focuses on regional development, economic growth, and poverty relief.  
CIEE Gaborone has its offices at the University of Botswana, one of the main and oldest universities in the country. The University is located in the center of the city, within walking distance to major shopping centers and government offices.
CIEE wants all our students to feel welcomed, supported, and empowered to succeed while studying abroad. Local CIEE staff have provided details about conditions and cultural attitudes that students with specific identities might encounter in Gaborone.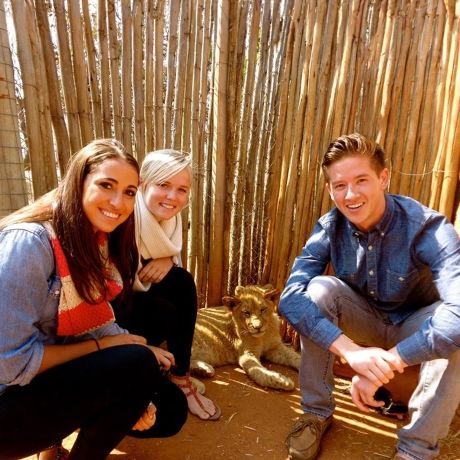 Excursions & Activities
Travel to Okavango Delta and engage in face-to-face discussions with villagers on issues of human-wildlife conflict and conservation. 
Interview stakeholders engaged in wildlife conservation in Botswana to understand challenges and success.  
Discover Botswana's rich history during excursions to Bahurutshe Cultural Village.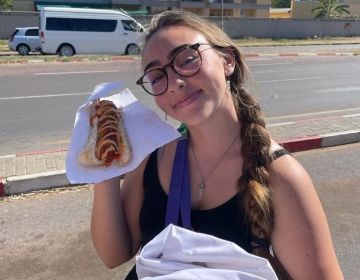 Written by Kat Laird. My name is Katherine Laird and I was part of the Summer 2023 in the Community Public Health Program. Below is what I wish I knew... keep reading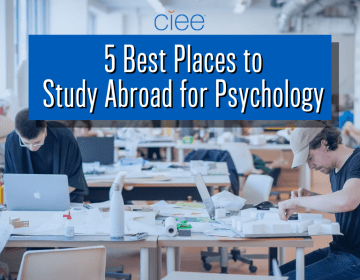 If you're studying psychology or you're passionate about the field, consider studying abroad to learn all about this fascinating discipline from another country's perspective. Below w e've listed some of... keep reading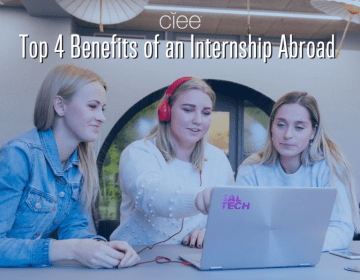 An internship anywhere is a great opportunity to gain practical real-world work experience and learn more about a field you're passionate about. An internship abroad , however, provides all that... keep reading
Housing
Homestays: Some students stay with host families all over Gaborone.
Residence Halls: Students can also live on-campus in an apartment-style university residence hall with shared or single rooms. 
Homestay: Host families provide two meals a day. Students are responsible for lunch. 
Residence Hall: Students are responsible for meals. There are cooking facilities in the graduate dorms. Additionally, there are dining halls on-campus, as well as local restaurants and cafés. 
Academics
The program explores Botswana's amazing wildlife as a compelling example for sustainable wildlife management, species protection, ecology, and behavior. At the same time, students consider human well-being and how wildlife support conflicts with their human neighbors. To do so, students take a suite of coordinated biology, conservation, and environmental studies courses in English with CIEE instructors. The 8-week program is based in Gaborone with extensive travel and field study in Botswana's multiple ecological habitats, including world-renowned wildlife and game reserves, including the Kalahari and Okavango Delta. 
Courses
Note: This course listing is for informational purposes only and does not constitute a contract between CIEE and any applicant, student, institution, or other party. The courses, as described, may be subject to change as a result of ongoing curricular revisions, assignment of lecturers and teaching staff, and program development. Courses may be canceled due to insufficient enrollment.
"(GI)" denotes courses that originated at CIEE's Global Institutes and that are offered at multiple CIEE sites.
Scholarships
Scholarships & Grants
CIEE offers scholarships and grants annually to help students like you make your study abroad dream a reality.
Students who apply to this program are eligible for the following scholarships and grants:
Wollitzer Merit Scholarships in Area or Comparative Studies
Ping Scholarships for Academic Excellence
Ritzmann Tropical and Marine Ecology Scholarships
Global Access Initiative (GAIN) Grants
Stohl International Undergraduate Research Scholarships
CIEE Gilman Go Global Grant
MSI Grant
CIEE Stem Scholarship
To be considered, submit the CIEE Scholarships & Grants application within your CIEE program application.
Dates & Fees
You get more for every dollar when you study abroad with CIEE, because our high-quality programs include everything from excursions to insurance. There are no hidden charges, and no disappointing surprises when you arrive.
Program

Application Due

Start Date

End Date

Fees & Housing

Program

Summer 2024

8 weeks
Start Date

End Date

Fees & Housing $8,250
To help you budget, keep in mind that students are responsible for the cost of international airfare, local transportation, books and supplies, visas, and personal expenses. In addition, your college or university may charge additional fees for study abroad, or may require you to receive a transcript via CIEE's School of Record, which carries an additional fee of $500.
Program Fees
CIEE offers the most student support of any provider in its program fee, including an airport greeting, full-time leadership and support, orientation, cultural activities, local excursions, pre-departure advising, and CIEE iNext travel protection with benefits.
Participation Confirmation = $300
Educational Costs = $6,613
Housing = $1,140
Insurance = $197
Total Fees = $8,250
Estimated Costs
Students are responsible and manage costs related to travel, meals, books, and personal expenses. Below are estimates for consideration.
Meals not included in program fee = $112†
International Airfare = $1,700††
Local Transportation = $130†††
Books & Supplies = $25
Personal expenses = $160††††
Total Costs = $2,127
Financial Aid
CIEE offers the most grants and scholarships of any study abroad organization, including $8 million/year in travel grants, merit-based scholarships, institutional and MSI grants, and Gilman Go Global Grants.
†For students in homestays, families provide 2 meals a day. For students in Residence Halls, you should budget approx. $336 for meals
††Round trip based on East coast departure
†††For homestay budget an additional 100 USD for travel from home to campus
††††If you plan on traveling independently budget for more depending on your plans
Pre-departure Advising
Advising before you depart to set goals and answer questions
Optional on-site airport meet-and-greet
Orientation
Introduction to your program plus practical information about living in your host city
On-site Staff
Full-time program leadership and support in your city
Cultural and/or Co-curricular Activities
Excursions and/or Study Tours
Travel Protection
CIEE iNext travel protection
24/7 emergency on-site support
Staff