Credit
3 Per session semester hours
4.5 Per session quarter hours
Eligibility
Application Deadline
The application deadline has passed.
Apply Now
Overview
Live in one of the best cosmopolitan cities in the world
enjoying everything a big city has to offer and learn about the Australian way of life
Immerse yourself in nature
choosing from endless options of beaches, national parks and natural attractions
Explore our art and culture
getting involved in Sydney's bustling art scene with live music, markets, food, art and much more!
100+
Beaches and national parks to choose from
80%
of plants and animals unique to Australia and found nowhere else in the world
Experience
The Destination
Australia is the sixth biggest country in the world and Sydney is its business hub and launching point for exchanging goods, services, and ideas with its Asian neighbors. Sydney is one of the Southern Hemisphere's leading centers for startups, trade, finance, tech, and media production. With a population of around five million, Sydney is a cosmopolitan city consistently ranked as one of the best cities to live in globally because of its social inclusion, diversity, tolerance, and healthy lifestyle.  
Sydney is an incredibly diverse city, and home to people from all over the world. Nearly half of its residents speak a language other than English at home and 36% were born overseas. The first inhabitants, the Aboriginals, are the world's oldest civilization, and this heritage has helped shape modern Australia. This one-of-a-kind mix of people and cultures led to a shared spirit and attitude that is the Australian way of life. Aussies are known for laid-back, "no-worries" attitudes, being open-hearted and open-minded, and believing that everyone should have equal rights and opportunities, what they call locally as having a "fair go".  
Sydney is blessed with some of the most beautiful natural landscapes in the world; more than 80% of Australia's plants and animals are unique to our Island(s) and are found nowhere else in the world. There is also a bubbling art scene. The city government supports young and fun artistic pursuits, including Sydney's Art and About, Vivid Sydney, Sydney Movie Festival, regular food, art, crafts and music events, and the list goes on!   
The CIEE Sydney Center is strategically located in the heart of Sydney's Downtown (CBD) and minutes away from Central Station, with local, intercity, and interstate transport at your doorstep.  
CIEE wants all our students to feel welcomed, supported, and empowered to succeed while studying abroad. Local CIEE staff have provided details about conditions and cultural attitudes that students with specific identities might encounter in Sydney.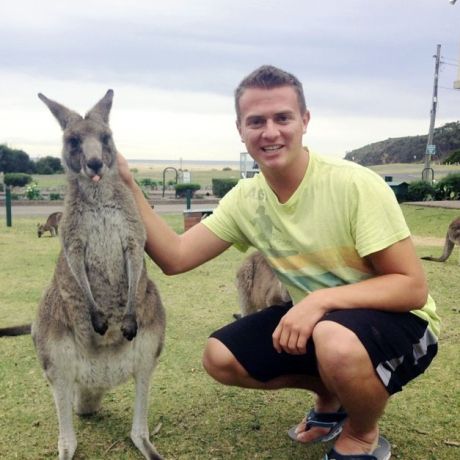 Excursions & Activities
Every CIEE program is complemented with co-curricular activities and excursions designed to enhance academic and intercultural learning. In Sydney students may: 
Hike the spectacular Blue Mountains with experienced and informed guides ready to share the environmental and cultural history of the spectacular landscape.  
Learn about the world's oldest civilization during one of our Aboriginal cultural tours.   
Enjoy a day at the famous Manly beach and join a guided historical Q-station (Quarantine Station) tour in Sydney Harbour National Park and learn about the first Australian visitors' quarantine history and experience.  
Visit Australia's capital - Canberra. Learn about Australia's parliamentary government while seeing world-class attractions and amazing architecture.  
Go on a hike at one of Sydney's National Parks - previous visits included: Wolli Creek Park, La Perouse Park, and Sydney Harbour National Park.  
Visit one of our many museums. Previous visits included: Australian Museum, Art Gallery of NSW, and Contemporary Art Museum.    
Learn about Sydney's beach lifestyle while enjoying an Aussie BBQ (Barbie). Previous visits included: Bondi Beach, Coogee Beach, and Shelly Beach.  
Meet our local animals, including kangaroos and koalas, during one of our zoo visits. Previous visits included: Taronga Zoo, Wild Life Sydney Zoo, and Sydney Zoo.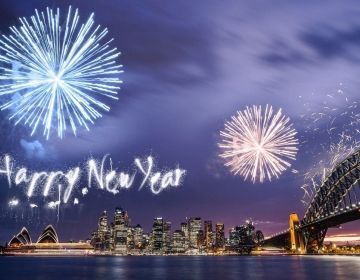 Ever thought about escaping the northern hemisphere's chilly, grey winter for some Australian summer sunshine? Oh, and earning credits too? Then consider spending J-term at the CIEE Global Institute in... keep reading
Housing
Students in Sydney will live across a variety of housing locations. Housing options are mostly twin rooms with some single and triple rooms. Students will share a kitchen and other facilities with others. Housing locations are all conveniently located near shops, cafes, and public transport within the city area and are within a commute of around 30 minutes to classes in Ultimo, Sydney. 
Meals are not included. Sydney has a vibrant food scene with fresh local fruits, vegetables, and meats readily available. You'll find Australian food is influenced from all corners of the globe. Whether it's a walk down Spice Alley, fish and chips on the beach, or a traditional Australian pub feed there is something for everyone's tastes. 
Academics
During the January in Sydney program, all students take a 3-credit course whose in-class work is augmented by co-curricular visits to the city's rich variety of cultural institutions and organizations relevant to the course offering.
CIEE Sydney is located in the city center, with easy access to public transportation and some of the best sites Sydney has to offer. 
Courses
Business, Economics, Management, and Marketing
Social Sciences
Note: This course listing is for informational purposes only and does not constitute a contract between CIEE and any applicant, student, institution, or other party. The courses, as described, may be subject to change as a result of ongoing curricular revisions, assignment of lecturers and teaching staff, and program development. Courses may be canceled due to insufficient enrollment.
"(GI)" denotes courses that originated at CIEE's Global Institutes and that are offered at multiple CIEE sites.
Dates & Fees
You get more for every dollar when you study abroad with CIEE, because our high-quality programs include everything from excursions to insurance. There are no hidden charges, and no disappointing surprises when you arrive.
Program

Application Due

Start Date

End Date

Fees & Housing

Program

January 2024

3 weeks
Application Due

Deadline Passed

Start Date

End Date

Fees & Housing $4,250
To help you budget, keep in mind that students are responsible for the cost of international airfare, local transportation, books and supplies, visas, and personal expenses. In addition, your college or university may charge additional fees for study abroad, or may require you to receive a transcript via CIEE's School of Record, which carries an additional fee of $500.
Program Fees
CIEE offers the most student support of any provider in its program fee, including an airport greeting, full-time leadership and support, orientation, cultural activities, local excursions, pre-departure advising, and CIEE iNext travel protection with benefits.
Participation Confirmation = $300*
Educational Costs = $2,710**
Housing = $1,160
Insurance = $80
Total Fees = $4,250
Estimated Costs
Students are responsible and manage costs related to travel, meals, books, and personal expenses. Below are estimates for consideration.
Meals not included in program fee = $281†
International Airfare = $1,600††
Local Transportation = $150
Books & Supplies = $10
Personal expenses = $150†††
Total Costs = $2,191
Financial Aid
CIEE offers the most grants and scholarships of any study abroad organization, including $8 million/year in travel grants, merit-based scholarships, institutional and MSI grants, and Gilman Go Global Grants.
*non-refundable
**direct cost of education charged uniformly to all students
†For groceries if you plan on making your own meals, budget more money if you plan on eating out regularly.
††round-trip based on U.S. East Coast departure
†††$100 emergency fund + cell phone expense + toiletries
Pre-departure Advising
Advising before you depart to set goals and answer questions
Optional on-site airport meet-and-greet
Orientation
Introduction to your program plus practical information about living in your host city
On-site Staff
Full-time program leadership and support in your city
Cultural and/or Co-curricular Activities
Excursions and/or Study Tours
Travel Protection
CIEE iNext travel protection
24/7 emergency on-site support
Staff
Thais has over 18 years of education industry experience which include running an American study abroad program in Sydney and working in the exchange programs at one of Australia's top universities.
Dr. Turnbull is the Academic Director of CIEE Sydney and is responsible for all aspects of academics.
Get Started Steps
Get Started
Here's what you need to do to take the next steps:
Start an Application 
You're one step closer to an amazing study abroad experience!
Connect With Your Campus Study Abroad Office 
Share your plans and confirm you're on track to meet all required steps to go abroad. 
Contact Us 
Send us an email if you still have questions or need information about applying to this program.