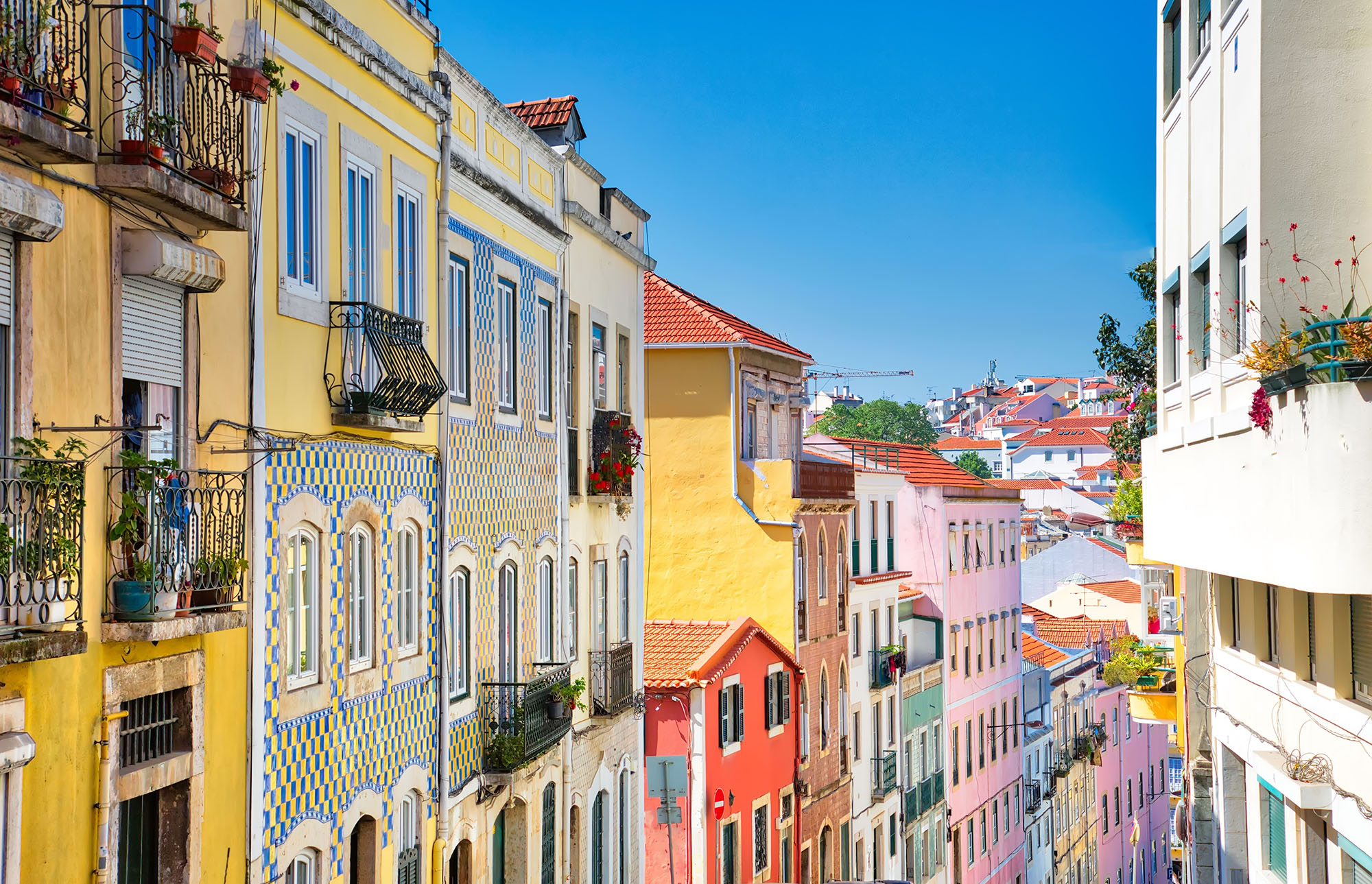 Explore Lisbon, Portugal
Lisbon is a major economic center, tourist destination, and headquarters to multinational businesses. One of the oldest cities in the world, Lisbon is spotted with cobblestone alleyways, Gothic castles, and ancient ruins for students to explore. 
When you study abroad in Lisbon, Portugal, you'll experience one of Europe's political, economic, and cultural centers with cobble-stoned streets and a beautiful seaport. Located at the western tip of Europe, Lisbon offers a thriving young, multi-cultural environment with Portuguese as the local language.
Study Tours & Cultural Excursions in Lisbon
Every CIEE semester program has frequent cultural excursions and a multi-day study tour uniquely designed to complement the program's academics and enhance students' cultural immersion. In Lisbon, past study tours and excursions have included:
Day-trips to towns like Sintra, Mafra, and Óbidos
Go to concerts at Casa da Musica
Complete garden tours at Serralves
Tour Évora's Romanesque cathedral and gilded Baroque altarpieces
Multi-day explorations of Porto or Coimbra
If you're a student looking to go on excursions in Portugal and discover Lisbon's history and culture, CIEE's tours and excursions allow you to do just that! Whether you're looking to learn Portuguese abroad, experience the top activities in Lisbon, or explore must-see sights, these trips offer something for everyone. 
About the Center
Conveniently located on the campus of CIEE's esteemed partner institution, the Universidade Nova de Lisboa School of Social Sciences and Humanities (NOVA FCSH), CIEE Lisbon features one classroom, an office for academic advising and student life support, and complimentary WiFi. At NOVA FCSH, students may utilize the campus library, study spaces, cafeteria, coffee shop, and copy center.
Beyond campus, the Center is located near trendy cafés, shops, banks, a modest shopping mall, and two metro lines to access the rest of the city easily. CIEE Lisbon is also within walking distance of the Gulbenkian Foundation and nearly three miles from St. George Castle and the city's vibrant Chiado neighborhood.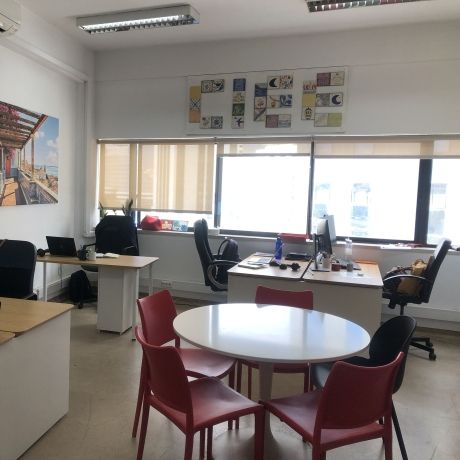 Where Students Study
CIEE Lisbon
CIEE Lisbon is conveniently located at the Universidade Nova de Lisboa School of Social Sciences and Humanities.
Universidade Nova de Lisboa (UNL) - Faculdade de Ciências Sociais e Humanas (FCSH)
Founded in 1977, NOVA FCSH is located in the heart of Lisbon and is one of the highest ranking social sciences and humanities schools in Portugal. Dedicated to education, scientific research, and cultural creation, NOVA FCSH offers courses in Portuguese and hosts more than 2,800 undergraduate students with 16 research centers.
Instituto Superior de Ciências do Trabalho e de Empresas (ISCTE-IUL)
Located in the business center of Lisbon and established in 1972, ISCTE-IUL is a public university that pursues teaching, research, and community service activities with scientific and pedagogical expertise. ISCTE-IUL offers a range of courses taught in English from areas such as business and economics to political science and psychology.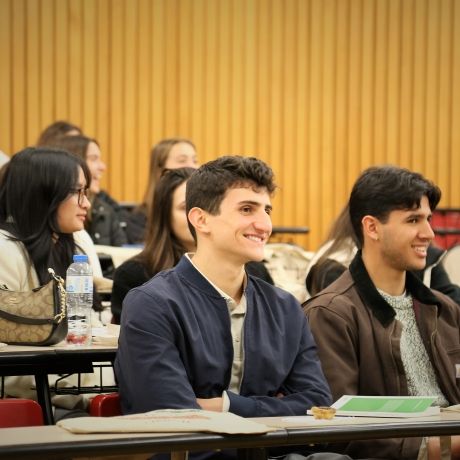 Internships & Volunteering
Depending on their program of study and availability, students may be able to participate in an internship or volunteer. For students looking to intern in Lisbon, they may participate in a Summer Global Internship where they can explore and build their professional skills in one of Europe's most unique capital cities.
Students interested in volunteering in Lisbon can share their time and gain practical skills at a range of organizations that need support.
Study Abroad Programs in Lisbon
Currency 
Euro
Spoken Languages 
Portuguese
Available Transportation 
Metro, bus, tram, feet
Famous Local 
Saint Anthony of Lisbon – Franciscan preacher and teacher, known as the patron saint of lost and stolen articles
Climate 
Warm, dry summers; mild, wet, windy winters; mild spring and fall
Did You Know? 
Founded in 1200 BCE, Lisbon is the oldest city in Western Europe
Airport 
Aeroporto Humberto Delgado (LIS)
Social Norms 
Codfish is the main ingredient in many typical gastronomic delicacies of Portugal. Portuguese claim to have more than 365 recipes of cod!
What to Pack 
Backpack, comfortable shoes, sunscreen, light sweater, water bottle, sunglasses
Frequently Asked Questions
One of Europe's oldest cities, Lisbon has a unique culture, history, and arts scene with top-tier universities. Lisbon is a great study abroad destination for students looking to enjoy pleasant year-round weather, explore Lisbon's history and culture, and learn Portuguese abroad.
As with learning any language, students must be committed to practicing speaking, writing, and listening to Portuguese in order to improve their language skills. A romance language, Portuguese is widely spoken and considered easy for English-speaking students to learn and master.
Considered one of the safest capital cities in Europe, Lisbon has one of the lowest crime rates in Europe. As with any study abroad destination, CIEE recommends that students learn the city's geography and take normal precautions with their personal belongings in busy tourist areas.
Available transportation in Lisbon, Portugal, includes the Metro, bus, tram, and walking. A relatively easy city to navigate, the best way to get around the city is by tram or on foot, just remember the city is quite hilly so expect to get a workout in!
In order to ensure our students feel welcomed, supported, and empowered while studying abroad, CIEE staff completes comprehensive diversity equity and inclusion (DEI) training. Staff provide students with advice, resources, and ongoing support both before and during their study abroad program in Lisbon.
For more detailed information on diversity in Lisbon, visit our Diversity in Lisbon page.
Study Abroad Scholarships & Grants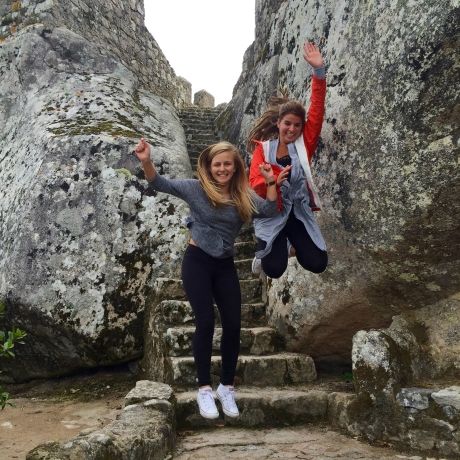 Apply in 1,2,3!
You may be wondering if there are any scholarships to study in Lisbon. CIEE offers scholarships and grants for study abroad programs in Lisbon to students with demonstrated financial need, proven academic merit, and for specific CIEE programs. Students can apply for scholarships through 3 simple steps:
Search for and apply to your dream program
Review all available funding opportunities
Complete the Scholarship & Grants portion of your application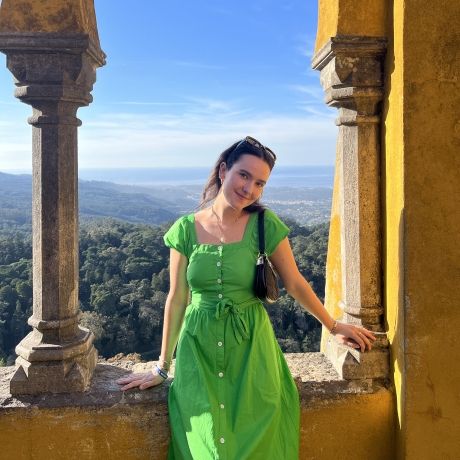 Study Abroad Scholarships
NEED-BASED SCHOLARSHIPS
Based on students' Estimated Family Contribution (EFC) from their Free Application for Federal Student Aid (FAFSA) and enrolled institution. Complete the Scholarships & Grants portion of your program application to be considered for all awards to which you are eligible.
MERIT SCHOLARSHIPS
Based on academic achievement. Complete the Scholarships & Grants portion of your program application, along with an essay, to be considered for all awards to which you are eligible.
OTHER SCHOLARSHIPS
Other scholarship awards are based on program or alumni status.
Talk To A Student Who's Lived It...
Reach out to one of our Student Ambassadors to learn what CIEE Study Abroad is really like from alums who've lived it! Address any questions you may have about Lisbon, from your academic interests and travel planning to housing and cultural differences. 
Study Abroad in Lisbon Blog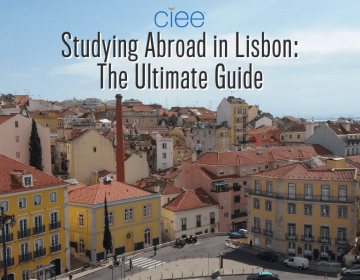 As the capital of Portugal , Lisbon is an incredible city. Known for its history, stunning natural landscapes, and unique, modern culture, visiting Lisbon is an experience like no other... keep reading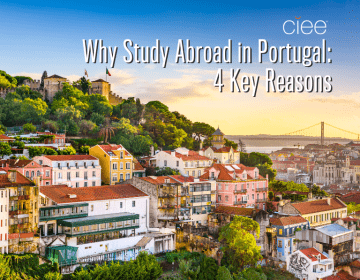 We could list a hundred reasons why a Portugal study abroad program may be the best choice for you, but we'll try to convince you in just four. F our... keep reading
Portugal has it all: mountains and sea, modern metropolis es and old history, culture and booming business; this country's unique parallels make it an ideal study abroad location. Is Portugal... keep reading
Study Abroad in Lisbon Reviews
"This program well planned and the staff are so nice and helpful. This program is small and you really get a chance to meet new people."

Greta L.

"It's a very well-organized program in a very vibrant and lively city where you can learn lots of things inside and outside the classroom."

Romina V., Macalester College