A Yummy Night at Gwangjang Market
Last night I went to Gwangjang Market for the fourth time since being here. I've been in Seoul about two months and love visiting this market. Gwangjang is vibrant and bustling with energy. The traditional street food everywhere and people eating while enjoying each other's company makes this place inviting. Yesterday, I knew I wanted to try Cho Yonsoon's stand because she was featured on Netflix's Street Food episode 6. I also happen to be obsessed with Gordon Ramsey and knew he had visited this stand and raved about it, so naturally I wanted to try Cho Yonsoon's food. But the thing I was most excited for were the dumplings
My friend, Emma and I waited in line for a couple minutes while looking at the menu and finally deciding on 수제 만두 (homemade dumplings) and 매운 국수 (spicy noodles). The dumplings and cold noodles were the best I've had in South Korea so far! The dumpling tasted so fresh and homey. The cold noodles were sweet, spicy, and fulfilled me in a way no other food has here! It made me not miss my mom's cooking as much.
While we were eating, I needed some napkins. Since the napkins were closer to the couple sitting next to us, I decided I would ask in Korean to practice. I looked up how to say napkin on Papago and giggled a little because it's pronounced almost the same in Korean as it is in English (naebkin) 냅킨.
냅킨 주세요, I asked. He gave me the napkin and gave me a warm smile. Then he asked if I wanted a dumpling and didn't even give me a chance to answer before putting one on my plate. He even asked if I wanted some Soju (소주) because he had been drinking with his wife. I kindly said I was okay on the drink. He then poured a shot and offered it to the guy sitting next to Emma and I who was also a foreigner. They both had a shot together and laughed. This is my favorite interactions with a local that I've had.
When leaving, I told the woman that they were such a cute couple, and she gave me the warmest hug. After Emma and I had Mung bean Pancake, and Bingsu which is a milk based Korean ice dessert that I am obsessed with here!
If any of you find yourselves in Seoul. Make sure to visit Gwangjang Market.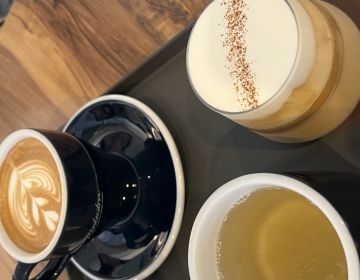 If you find yourself bored in Seoul, here are some things you can do late at night!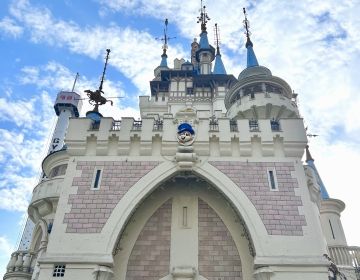 I simply have never experienced a place like Lotte World before. My Seoulmates group teamed up with another Seoulmates group to go to Lotte World and I was under the... keep reading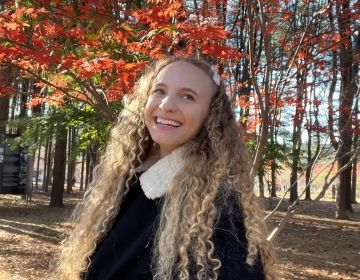 One of the perfect fall getaways from Seoul (Its proximity to Seoul makes it perfect for a day trip!) is that of Nami Island--a micronation on the Han River located... keep reading