Last weekend, a friend and I took a trip to Busan, so I figured I'd write about that here! Busan is a very popular spot for tourism, so it had been recommended to me many times before coming to Korea and I knew I wanted to try to make it there if possible. While it's all the way across the country on the south eastern coast, it's pretty easy to get to by express train or plane. We left after our classes finished on Thursday and arrived late at night to our hostel. We then immediately went to sleep so we could start the day early the next morning. After a convenience store breakfast and a long bus ride, we made it to these cable cars that took us over the water with a view of Songdo Beach (this was a real highlight for me - so pretty and a great view of the area)! After getting off, we got some watermelon water because it was HOT and walked over to a cool suspension bridge over the water. We then took the bus over to Gamcheon Culture Village which is a super cute area with a bunch of cool, colorful buildings and lots of street art. Eventually, we headed back to the cable cars and took the bus back to Haeundae (where there's a popular beach and where we were staying). We decided on New York style pizza for dinner, but then we had to get late-night fried chicken as well because why not?
After a busy day one, we decided to take it slow on day two. After sleeping in, we found an adorable one-room cafe on Instagram with such positive energy (the owner often takes photos of customers and writes about her conversations with them or just reflects on her days through her posts), so we decided to go there. The cafe had just opened a month prior and the woman who owned it ended up chatting with us and posting a picture of us on her cafe's page. We then headed over to the beach where we soaked in some sun and watched people ride the waves on tubes.
The next morning, we woke up early and left Busan :( Overall, it was a super fun weekend that was a nice change of pace from Seoul! If you end up coming to South Korea, I definitely recommend leaving Seoul at least once (maybe even more) to get a more well-rounded view of the country because there's so much natural beauty and so many different types of cities/towns here!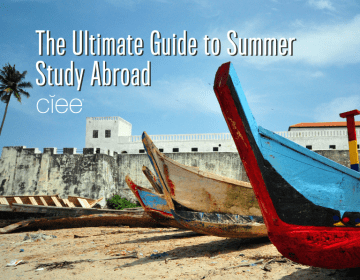 A summer study abroad experience is the best. With good weather, unbelievable global destinations, and the chance to earn extra credits toward your degree, you just can't beat a summer... keep reading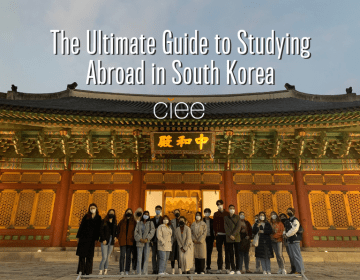 If you're looking to discover a multi-faceted country with a rich culture, beautiful cityscapes and countryside, an incredible ancient history, and unique modern development, then consider studying abroad in South... keep reading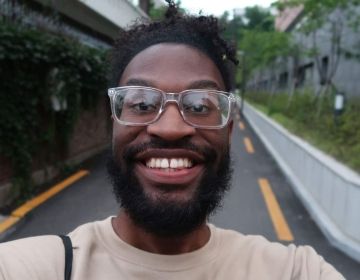 This journey has been interesting to say the least. From getting in a car accident my first week of being in Korea to meeting some really cool international friends, I... keep reading