This past week (June 4-6) I traveled with friends to Busan. Even though we were there for a short period of time we tried to visit all the hit areas. The area I stayed in was Haeundae-gu. It was near transportation and our hotel was a walking distance from the subway station. The area itself seemed like a popular place among natives and we rarely saw any foreigners like ourselves. The city we stayed in had a beach with a dedicated area for sand sculptures. We went to an amazing western brunch cafe called Prahran which I highly recommend. It had an amazing tomato soup, tzatziki sandwich, spicy avocado egg toast, and delectable french toast. The area we stayed at also had a traditional night market which had lots of seafood and meat. We played street games and even did the squid games dalgona challenge (which I immediately failed). 
Another must for my fellow BTS ARMYs is to visit Jimin's dad's cafe called Magnate. We went on our second day. The cafe consisted of sweet food, desserts, and bread. The cafe was more expensive than your average Coffee Bean cafe but the atmosphere was really amazing. The rustic-style cafe itself was like a museum with its paintings and open layout. After the cafe, we hiked up Gamcheon Culture Village. I'm not going to lie, it was literally a hike up to the area. I didn't know much about the village so when we went I thought it would be like any other flat city but the tourist area was on the top of a mountain. After cooling down the tourist area was pretty fun and the view truly is incredible. The colorful houses are near the water and on a sunny day, it looks like a fairy village (from a distance). Within the village, there was a diverse amount of gift shops that sold different things but the best memory I got from my time in Busan was a hand-flipped photobook-making experience in the village. It was a small store that would be easily passed if you've never heard of it before. The little store has a bunch of hats, signs, and even some costumes to dress up in. There is a green screen set up where you pick a background and you have 30 seconds to do cute stuff and the man (who is super sweet and speaks some English) creates a mini flip book for you to take home as well as sends you the digital video. The man allows you to take as many takes as you want until you're happy. It was really fun to do and cheaper than it would cost back in the States (the more copies you get the cheaper it becomes).
Another activity with a fantastic view was the Busan air cruise which is located near a lake with many water activities such as swan boat rides, paddle boarding, and even speed boat riding. We got dakgalbi close to the lake then headed over. The Busan air cruise was short but very beautiful, especially near golden hour/sunset time. The air cruise takes you over the water to another section of the island that has a beautiful bridge and dragon wish wall. Later that night we went to the Gwangalli Beach and coincidentally saw the droid show. That is another must travelers must experience while going to Busan. On our last day, we went to the biggest Buddhist temple in Busan, the Beomeosa Buddhist Temple. The day we went was rainy but the temple was still breathtaking. If temples are not your thing we also went to the Shinsegae Department Store Mall which had two buildings. The mall can easily be a whole day trip for those who want to experience the Korean shopping culture. One last recommendation for those who like the photo booth culture in Korea is a photo booth in Haeundae-gu called Photo Drink. It was unlike any photo booth I've ever been to in Korea (and I've been to a lot in my time here). The photo booth had multiple themes. The two we chose were "metallic" and "dynamic". The metallic photo booth printed your photo with a silver metallic finish and you could choose from a pre-selected color pallet for the colors of the background. My tip: if you want light colors (like pink) have a black photo border and vice versa. The "dynamic" photo booth was standing only long room with lights surrounding you creating a cool and unique background. 
All these activities are just what my friends and I could squeeze into 3 days (and 2 nights). I recommend traveling to Busan for at least 4-5 nights so you can really enjoy the area and take things slow. Rushing the activities didn't make the activities less fun but it did challenge our mental stamina. The best way to absorb a culture is to take things slow and really be spontaneous by looking around the area instead of doing only tourist activities as we did.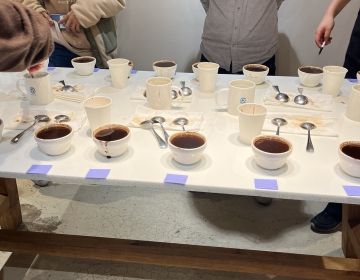 Many Koreans enjoy coffee and cafes so I decided to learn more by attending a coffee tasting event.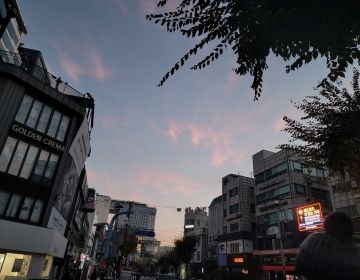 After a long semester and clubbing some here and there, this is my opinion on the "Club Culture" In Korea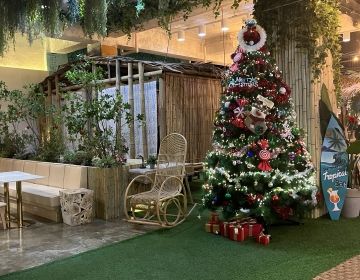 If you're looking for an escape from the city then this cafe is perfect for you.