Taiwan Study Abroad: The Ultimate Guide
A study abroad adventure awaits in the small but lively country of Taiwan, located off the east coast of China.  
Known officially as the Republic of China, Taiwan promises an experience full of culture, delicious food, history, and much more. Read on as we provide the ultimate guide to a Taiwan study abroad program.  
Why
Study Abroad in Taiwan
? 3 Key Reasons
Taiwan is a bustling cultural and political center with lots to explore. Plus, we offer a ton of cool academic courses to dive into. Really, there are many reasons to study abroad in Taiwan, but we'll try to convince you with just three!  
Reason #1:

You'll

e

xplore

Taiwanese culture

. 

  
Taiwan's interesting history and relationships with other countries have created a diverse modern culture resulting in a blend of Chinese, Japanese, Austronesian, and Western influences, while also valuing long-standing ancient traditions. Taiwan holds cultural festivals, parades, and indigenous events throughout the year that highlight its unique background.  
Many Taiwanese people are known to value hard work, family, patience, and respect for others, and are also incredibly friendly.   
A few sites we consider culturally significant must-dos during your study abroad in Taiwan include:  
National Palace Museum:

Featuring hundreds of thousands of Chinese works of art and artifacts

 
Taipei 101: One of the tallest buildings in the world and an important economic landmark 

Raohe

Street Night Market:

An energetic market with amazing food –

you'll be able to eat just about anything here 
Reason #2:

You'll

v

isit Taiwan's beautiful natural landscapes. 

 
Although Taiwan is a geographically small island located in the East China Sea, its natural landscape is diverse and quite picturesque with forests, foothills, and mountains covering most of the country.  
Taiwan is also subtropical, meaning it'll feel like summer for the most part during your study abroad trip here, so make sure to pack sunscreen!  
Although all of Taiwan is incredible, we consider these natural sites must-sees:  
Yangmingshan National Park:

Located

in

Taipei

,

Taiwan's capital, this national park includes tons of hiking trails, conservation areas, scenic hot spots, and more 
Sun Moon Lake:

Surrounded by mountains and forests, this body of water is postcard

-worthy 

Beitou

Hot Spring:

An

amazing hot spring perfect for some post-class relaxation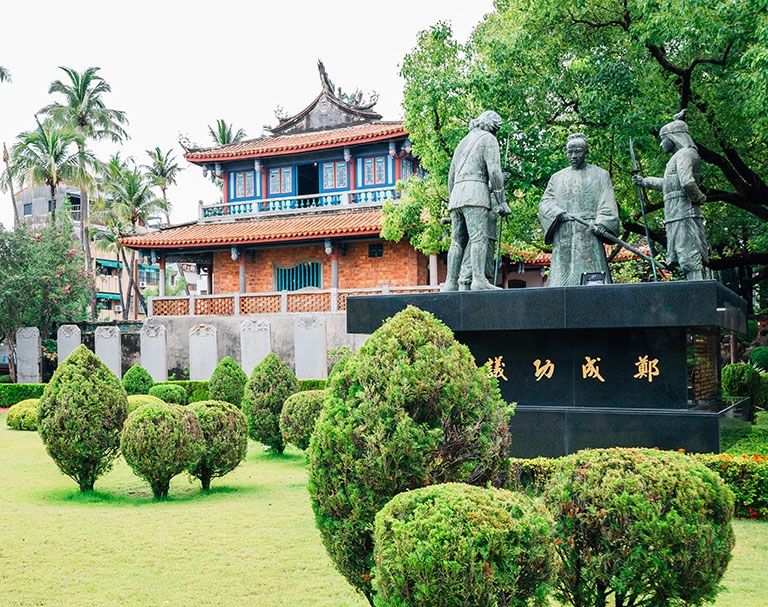 Reason #3:

You'll

i

ndulge in delectable cuisine. 

 
Taiwanese food is considered a separate branch of Chinese cuisine and is known for its savory flavors. Taiwanese cuisine also has a complex history, dating back to the 19th century, and has evolved over the years with the country's historical changes and influences. So, cuisine and the country's iconic markets, like Shilin Night Market, are a large part of Taiwanese culture.  
There are many different types of Taiwanese foods to try, but there are a few staples:  
Beef noodle soup

:

The national dish of Taiwan

 

Stinky tofu

:

Think

stinky like cheese – this is delicious 

Scallion pancake

:

A savory pancake

 
Pineapple cake: A popular fruity dessert 
Hot pot: A type of stock to dip meat and vegetables in 
And plenty more dishes. You'll be on a tasty, gastronomical adventure during your Taiwan study abroad trip!  
Top 3
Taiwan Study
Abroad Programs
With CIEE, we offer several exciting Taiwan study abroad programs. Check them out! 
If you're interested in learning the Chinese language and more about Taiwan's fascinating history and diverse culture, our Chinese Language + Asian Studies program in Taipei is the perfect option for you. You'll have the opportunity to study alongside other students at the National Taiwan Normal University (NTNU).  
Program Length:

16 weeks

 
Credit:

12-18 semester hours/18-27 quarter hours 

 
Eligibility: 2.5 Overall GPA  
Featured Course:

Contemporary Taiwanese Society at NTNU 

 
Excursion Highlight: Attend a local cultural festival in Taipei  
Spend a semester diving deep into Taipei's language, politics, photography, sustainability, tech space, and more with our Semester in Taipei program.  
Program Length:

16 weeks

 
Credit:

12-18 semester hours/18-27 quarter hours

 
Eligibility:

2.5 Overall GPA

 

Featured Course

:

Forest Environmental Physics

at NTNU 
Excursion Highlight:

Go on a guided walking tour

through Taipei and discover some of the city's most important architectural and cultural landmarks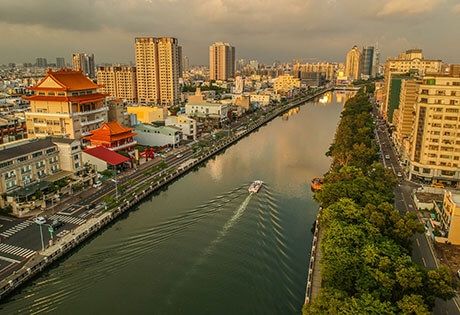 Spend your summer break fast-forwarding your Mandarin language skills in this culturally rich program. Whether you're a first- or fifth-year Mandarin student, you'll take language classes suited to your skill level while participating in peer tutorials, language clinics, cultural activities, and volunteering.  
Program Length:

Eight

weeks 
Credit:

10 U.S. semester/15 quarter credits

 
Eligibility:

2.5 Overall GPA

 
Excursion Highlight: Spend a weekend away in Taiwan's oldest city and ancient capital, Tainan 
Spend part of your winter in warm and sunny Taipei! With this shorter Taiwan study abroad option, you'll get to take courses that'll help you develop a better understanding of East Asia and the Greater China region.  
Program Length:

Three weeks

 
Credit:

3 U.S. semester/4.5 quarter credits

 
Eligibility: 2.5 Overall GPA 
Excursion Highlight: Day trips to Dadocheng and Bopiliao; both are unique historical sites 
Where to
Study Abroad in Taiwan
There are many incredible cities to visit in Taiwan, but one of our favorite places for studying abroad is the capital, Taipei. Each of our Taiwan study abroad programs take place here, also known as Taipei City.  
This modern metropolis is filled with incredible contemporary buildings, a bustling business hub, shopping centers, cultural sites, food markets, and exciting nightlife. You'll never run out of things to do in Taipei.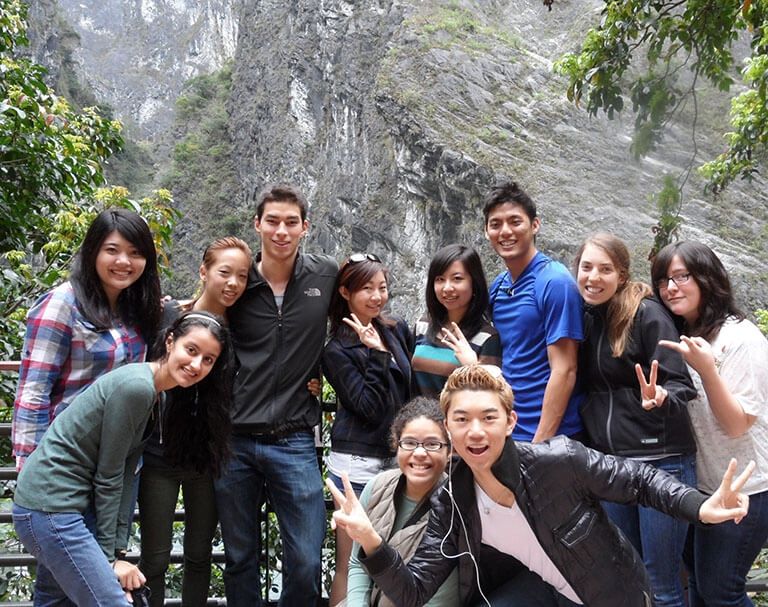 So, what are you waiting for? Your Taiwanese adventure is calling!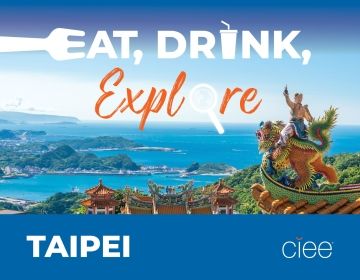 EAT Beef noodles ( niúròu miàn ) are so popular in Taipei that the city holds an annual Beef Noodle Festival where chefs compete to earn the title of "the... keep reading