Reminiscing about how my time in Korea went from different to "Ah, this is hard" to "Wow, time passed so quickly, why is there never enough?"
I feel like I went from Korea newb (scared of everything) to feeling comfortable doing whatever necessary and worrying that I will miss Korea too much.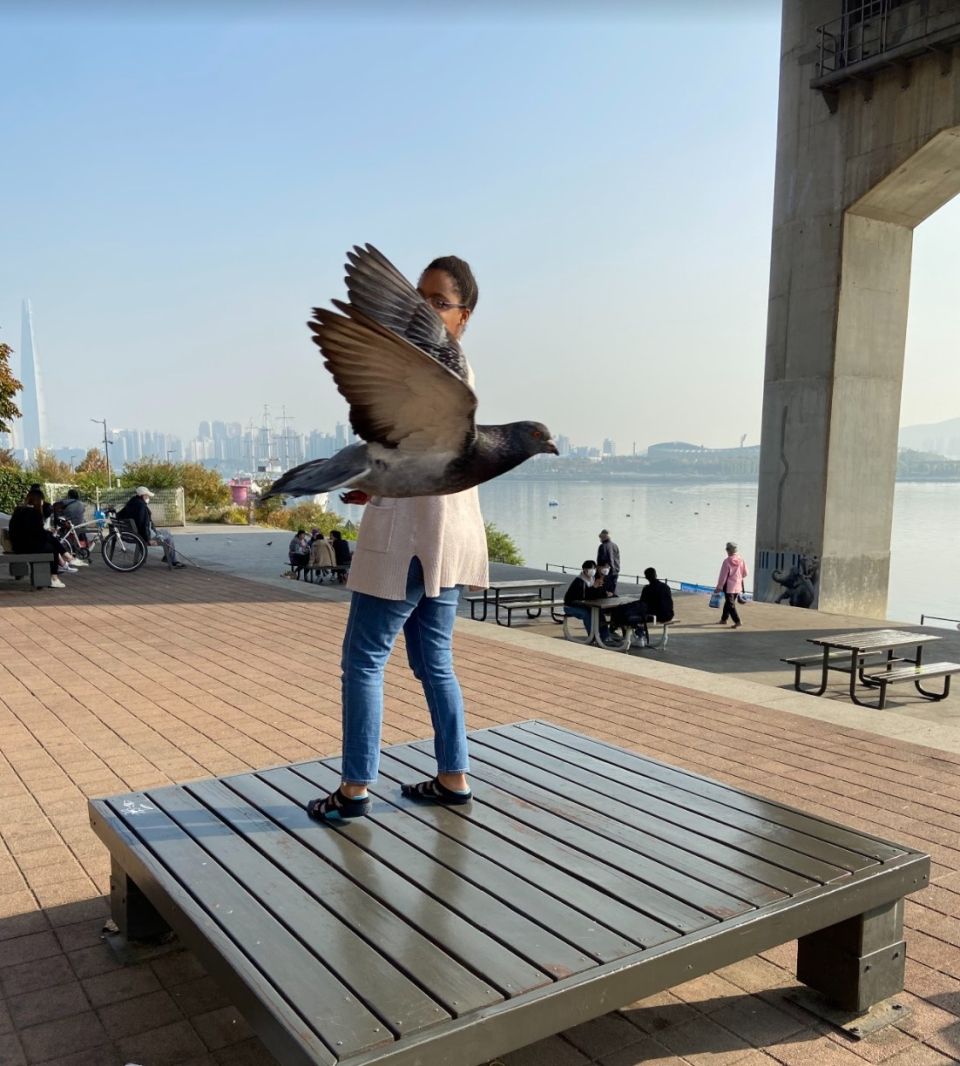 I think that once you begin to miss a place, you have to figure out how to go back and with graduation and a lot of serious thinking to do, I probably don't have that much time to think about how I will come back to Korea at the moment.
On a slight side note, I love this photo because I didn't realize my roommate had captured the bird that flew by perfectly in the center. It felt so much like a chance opportunity, which is also how I feel about my time in Korea.
I'll be interspersing this account of my experience with some beautiful spots that I visited in Korea throught the seasons that I have been here.
1. Seoul -  Seoul Sky Tower/ Lotte Tower

Quarantine feels like it was a very long time ago. I remember having a schedule with 12 things to do every day which included streaming TXT Freeze 100 times a day (which landed me in the top 0.05% of fans on my spotify wrapped). I was determined to be a part of the streaming leaderboard and reached 20th on the leaderboard once. 
Those two weeks felt so long, but then became so comfortable and normal that when the end of my quarantine came I was scared to leave the little productivity bubble that I had created for myself.
On the first day out, I found some girls who looked like they were going to pay their quarantine bills and asked them if I could go with them. They agreed and were so kind and I was so excited to not have to do everything alone on the first day.
(This photo: Seoul Sky Tower is my favorite attraction in Seoul. The colored glass open air terrace where I took this photo was awe-inspiring and the view of all of Seoul was beautiful. In the tower, they have distance measures between Seoul and other cities throughout the world. There were so many miles/kilometers between me and home.)

2. Seoul - Lotte World

I joined the Yonsei Mentor club before the end of August and met both a Korean friend and one of my closest friends at this point through the group. Classes started and everything felt like such a rush. I met an alum from my school (Mount Holyoke College) and a Korean friend of a friend of my sister's. I was still learning how to navigate buses and had never used the subway. I remember that everything was still so new, but it felt like a lot of time had passed.
(This photo: I have to admit that I really don't like amusement parks that much. The lines at Lotte World are insane and my professor decided to have class during Chuseok [when I went] and so I had to attend my class while in a bumper car).

3. Seoul, Hongdae – 943 King's Cross  

My sister and I traveled all around Korea together from where she was teaching in Jecheon, to Gangneung, Busan, and Jeju. I felt like I was meeting so many people in the first four weeks, but it was difficult to meet the same people consistently. I was also traveling for large spans of time and my roommate moved in while I was on a trip, so I didn't even know who I was living with. 
(This photo: you have to buy a drink to enter 943 King's Cross and it's a bit more like an experience than a café. My sister said she preferred Potid café in Sinchon as a Harry Potter café as it's cheaper and more homey/study-able).

4. Gangneung – Goblin Pier

I met my roommate after one of my trips and we clicked pretty instantly (and luckily). We stayed up chatting about our lives for a while and I felt many of my fears about having a bad roommate relationship go away. I also went to many of the CIEE Seoulmate events including one where we were rollerskating. I realized that day that I have really bad balance and am not good at rollerskating. Maybe I was a bit self-concious, but I think maybe one day I'll learn how to rollerskate properly and join a skating community. 
(This photo: my sister and I re-enacted the scene from the drama Goblin where the main character Eun-Tak is found by Kim Shin as she is thinking about how sadly her life is going at that time).

5. Jeju Island – Mont Blanc

My best friend came to visit Korea in late September and I was overjoyed to have another familiar face. Unfortunately, I wasn't able to see her as much as I wanted with my complicated class schedule. I met my sister's friend of friend who became one of my friends for the second time and we chatted about friendship and life in Korea.
I realized that day how lacking my Korean skills were as there was no way that with my roughly 6 months of Korean education that I would be able to talk about things like that if she didn't speak English. 
It made me want to work harder, but also feel a bit discouraged as I knew that I couldn't get to that level quickly enough to really feel the difference and feel perfectly able to communicate in any circumstance.
(This photo: I really wanted to take a picture that looked like I was floating in the field of pink at Mont Blanc however, I ended up falling over the gate and into the plants a second after this picture was taken and my sister and friend had to pull me out.)

6. Everland

In late October, my sister and I went to Everland to celebrate her birthday and as a last long trip before her departure. It takes around 2 hours to get to the Mountain area where Everland is located, so it was a sleepy trip to get there. We had also set out a bit later than we hoped because the data on my phone ran out and so I had to duck into the campus and get wifi to recharge my data before setting off for Everland. I enjoyed Everland 10x more than Lotte World as the lines were shorter and there were more families with children, so the energy felt higher and more joyous.
Everland felt like a true wonderland despite the chill and we stayed for around 2 or 3 hours before we were both tired and hungry and ready to return. 
We got short ribs for dinner at a place in Hapjeong which was amazing and I found out that the owner is actually an alumni of Yonsei University. I felt my Korean lack a bit more when talking to her as she asked me questions about why I had decided to come to Korea and my experience. 
(This photo: I decided to take a picture with the giant "magical" tree at Everland)

7. Seoul - Tteokseom

My sister left Korea and I began to wonder what I was supposed to do. I felt like I was floating in Korea without a clear goal, friends, or anything to do. It felt like that feeling lasted for a long time, but after reflection, I think it lasted for around 1 or 2 weeks. However, out of a roughly 5 month program, 2 weeks can be quite significant. I also had midterms during that time and was worried about whether or not I would do well. 
My friends from Mentor club helped me to overcome that feeling a bit. I started attending a dance class and met my Seoulmate from the CIEE Seoulmate program. I also started to take my roommate up on her offers to hang out as I stopped worrying that spending too much time together would ruin our relationship.
(This photo: my roommate and I took a trip to Tteokseom. We ate chicken from the nearby BHC and my roommate really wanted to go on the duck boats, but I had to leave for my KLI [Korean Intensive language] class. I ended up getting lost on Ewha University campus and being late to class. A word to the wise, don't take exit 1 when trying to go to Yonsei on the Ewha University subway stop).

8. Nami Nara Republic - Nami Island

November came and with it came my excitement for my birthday. Regardless of the year, I almost always love November and my birthday. I went on the CIEE trip to Nami Island and Moonlight tour of Deoksugung (the palace). The week after that was intensely busy and my calendar resembled an explosion.
I had to pick up my ARC (Alien Registration Card) finally after months of waiting, met up with a Korean friend that I met weeks earlier (my article Rooftop Dinner with Dr X. actually talks about how I met her), I continued dance classes, registered for classes at my home university, and visited an escape room. 
I also have to give a shoutout to CIEE Yunghee for being awesome and really helpful in discussion of Korean language and schedule management.
(This photo: I joined the Nami island sculptures in a moment of reflection).

9. Gyeongju – Pink Fields/Observatory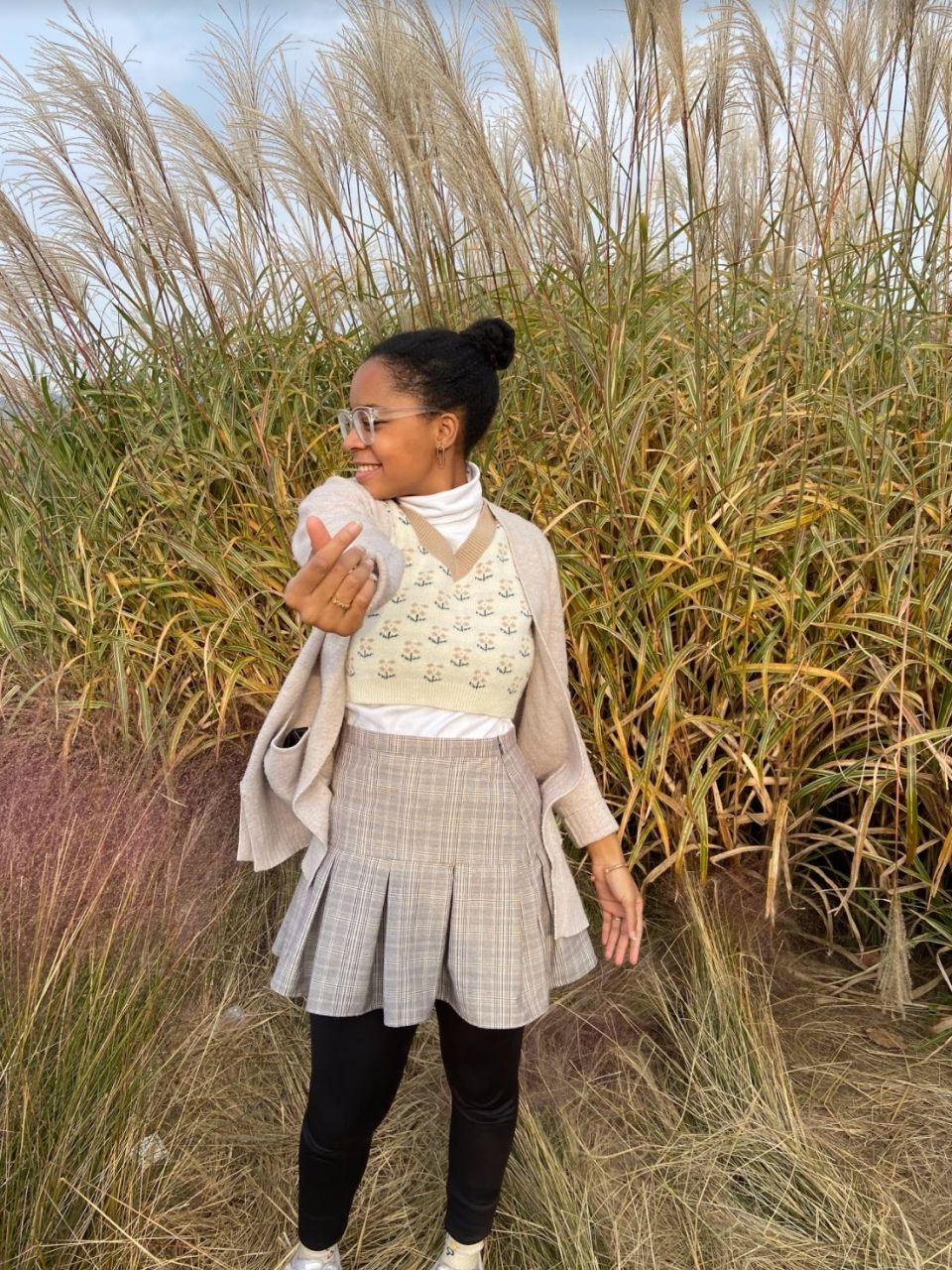 At some point in October or November, I stopped feeling so inadequate in my Korean level and had a lot of people encourage me and tell me that I was doing really well. I have met some amazing people in Korea and will try to see many of them as soon as possible. It was really difficult being in the new environment and not being instantly amazing at the language, but with less than two weeks left in Korea, I feel proud of myself for coming, putting in effort, learning, and becoming a better person through being here. 
I hope that readers can gain some hope from my time in Korea that even when it feels hard it will get better soon and you don't need to improve in a day or even 5 months to have put your best foot forward. Thanks CIEE, this program gave me an amazing end to my 20th year and a beautiful beginning to my 21st.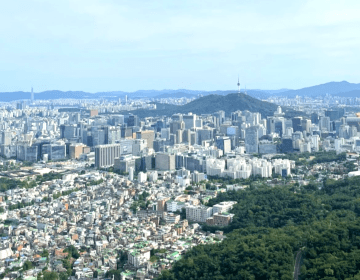 Culture shock is inevitable and a huge part of why studying abroad is both exhilarating and temporarily stressful. The curiosity and excitement of trying to understand how a culture entirely... keep reading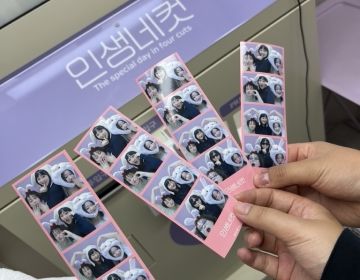 Don't know what to do in Seoul, South Korea? Here are three activities you should try!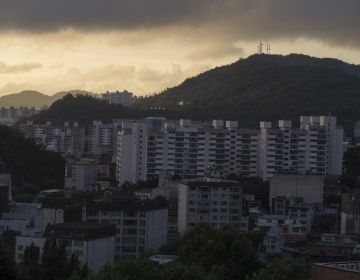 My first blog about my initial impressions of the CIEE Seoul program and Korea in general