Semester in Shanghai: Week 3
This week I was able to celebrate my birthday in Shanghai where my friends took me out to eat at a small restaurant in Global Harbor, the mall near campus. Then on Friday we had our first cultural excursion to Xitang, a water town near Shanghai. It is crossed by nine rivers in the county of Jiashan and is home to gorgeous gardens and tons of souvenir shops. After touring a few local museums, we had free time to venture around the town by ourselves. My group took a river cruise, did a fish pedicure, ate chickens' feet, and did some shopping. My favorite part of the day had to be the fish pedicure, which was like nothing I have ever experienced before. The chicken feet on the other hand, would not be my first choice in a dinner. To watch my Semester in Shanghai: Week 3 vlog click the link below.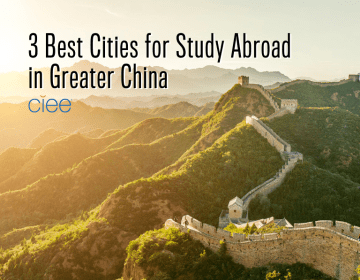 If you're eager to study abroad in Greater China and are looking for more information on some of the best Chinese cities, look no further than this blog post as... keep reading
Explore Beijing's rich cultural tapestry, blending tradition and modernity. Experience historic sites like the Forbidden City, embrace nature in parks and hills, and savor diverse culinary delights. Amid global reopening, China invites students to contribute to global connections while enjoying the city's vibrancy.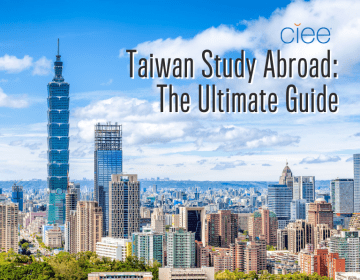 A study abroad adventure awaits in the small but lively country of Taiwan, located off the east coast of China . Known officially as the Republic of China, Taiwan promises... keep reading