Semester in Shanghai: Week 1
Hello everyone! My name is Megan Lentz and I am a student videographer studying abroad in Shanghai, China for the fall semester of 2019! My home university is the University of St. Thomas in Saint Paul, Minnesota and I am in CIEE's Business, Language, and Culture program. I will be documenting my experience abroad in a series of vlogs that highlights my week by week activities, so I hope you enjoy them! 
Week 1 was definitely an eventful one. My flight to Shanghai was delayed so I arrived in Shanghai around midnight. After navigating the taxi system on night one, I got settled into my cozy dorm at East China Normal University. Later in the week I was able to explore the Bund, a market one of my friends is interning at, the huge mall next to campus, and meet a lot of really cool people that I will be sharing this experience with. I am most looking forward to trying more Chinese food and seeing all the must-see sights in Shanghai. To watch my Semester in Shanghai: Week 1 vlog click the link below.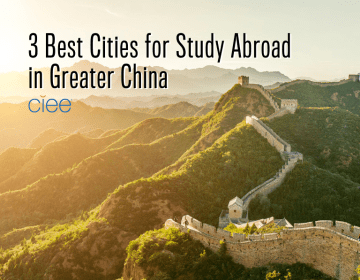 If you're eager to study abroad in Greater China and are looking for more information on some of the best Chinese cities, look no further than this blog post as... keep reading
Explore Beijing's rich cultural tapestry, blending tradition and modernity. Experience historic sites like the Forbidden City, embrace nature in parks and hills, and savor diverse culinary delights. Amid global reopening, China invites students to contribute to global connections while enjoying the city's vibrancy.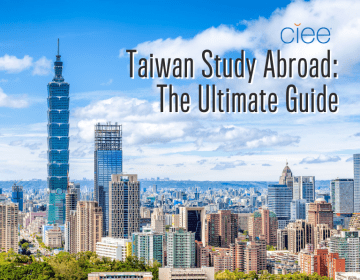 A study abroad adventure awaits in the small but lively country of Taiwan, located off the east coast of China . Known officially as the Republic of China, Taiwan promises... keep reading