My First Impressions of Rennes and France
Arriving in France and knowing that you will not have to leave for over a month is one of the best feelings in the world. I arrived in Paris and took the train to Rennes on the next day. While you can find flights to Rennes, I felt that it may be nice to explore Paris a small amount before arriving in Rennes. I was blown away by the architecture in France's most populated city. After some light sightseeing (the Eiffel Tower is a must), I enjoyed a steak frites at a restaurant close to my hotel. The next day, I took my train to Rennes, but not before trying a delicious gorgonzola pizza at the train station (ProTip for pepperoni fans: piccante is the word used in France for a pizza similar to pepperoni).
After a smooth journey, I arrived in my destination city. I was incredibly excited, and Rennes did not disappoint. The stone paved roads, historic half-timbered houses, landmark government buildings, and the lush Parc du Thabor are some of the coolest places that I got to discover in the city in my first few days. After a brief explanation of the metro, I was also able to use the city's public transport with ease. On our second day, we also got to enjoy some heavenly French cuisine with a few carafes of wine with a view of the Mairie de Rennes. While the capital city of Brittany is beautiful on the outside, its inhabitants are also kind and patient.
It can be nerve wracking to practice a new language with a native speaker, especially when trying to order food or drink because you do not want to take up too much of their time. However, each person that I have come across in this situation has been both good-natured and helpful. On my very first day, I was able to order coffee and a meal and that helped me to start my journey of French immersion off on the right foot. As a part of the program, I was also paired with a host family. I could not recommend staying with a host family more. I enjoy spending time with my host family and learn so much from them including vocabulary, the history of Rennes, and recommendations for experiences to have in Rennes and close to the city. Exchanging ideas with my host family in the first few days was challenging because I did not have the vocabulary yet but the learning how to communicate with their encouragement has been one of the highlights of my trip.
Overall, my first impression of and following experiences in Rennes have been awe-inspiring and I recommend this city to anyone who would like to fully immerse themselves in a new culture.
Brigid Edwards
University of Florida
Summer Intensive French Language - IFL 2023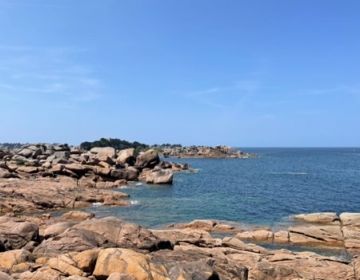 When I first arrived in Rennes, I didn't necessarily have any specific plans to travel within the country. I'd assumed that something would eventually come up, and I'd get the... keep reading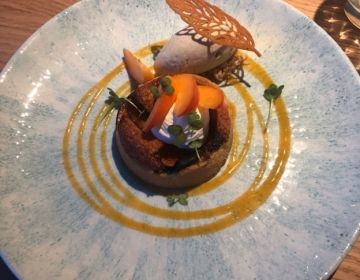 Coucou! I'm Tomi, a rising sophomore at the Claremont Colleges in Los Angeles, California. I'm originally from Seattle, Washington, like many of the other students at my school. We all... keep reading
The blissfully ignorant (by "the ignorant", I am of course referring to all who took Spanish in high school) often describe French as the language one learns when one wants... keep reading