LANGUAGE AND CULTURE PROGRAM / SUMMER 2017 NEWSLETTER
Greetings from Sevilla!
We have just ended the third session of the Summer Language and Culture (LC) program in Sevilla. We have had three sucessful sessions in which students had the opportunity to learn first hand about the Spanish culture while improving their Spanish skills.
ACADEMICS
Regarding Academics, this Summer, the LC program included classes on Spanish language (beginning, intermediate and advanced levels) as well as courses on Communication and Spanish culture, taught both in Spanish and English.
All the Summer LC courses included a strong out-of-class component. For instance, among other activities, the Culture and Cuisine in Spain class visited various convents in order to learn and taste traditional cakes and sweets; the Advanced Spanish class visited the bullring and afterwards, students did a survey on bullfighting in Spain by interviewing several locals; the Art and Architecture class visited Italica, a Roman village very close to Sevilla, which was the first Roman city built outside the Italian Paeninsula.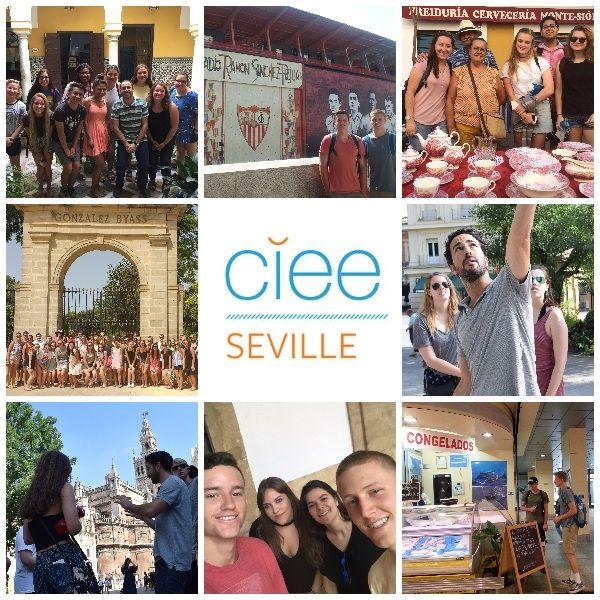 CULTURAL ACTIVITIES AND TRIPS
LC students also participated on a diverse array of cultural activities and trips. Students enjoyed weekly activities that ranged from cultural visits to the Royal Alcázar Palace and the Cathedral to more interactive activities such as kayaking in the Guadalquivir river, a tapas cooking workshop and a wine tasting.
Concerning trips, the LC program provided students with one daytrip and one overnight trip in every Summer session. Thus, students travelled to Córdoba, Granada, Jérez, Cádiz, Arcos and Málaga.
We hope that students bring back home unforgettable memories and enriching experiences with them.
We wish you the best for the rest of the Summer and a wonderful start for the Fall semester.
Helena, Sergio and Olga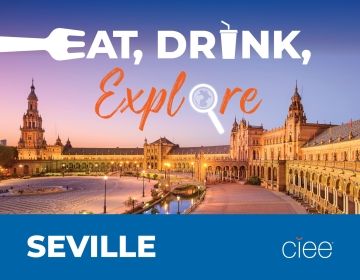 EAT Seville sits in Southern Spain and serves as the capital of Andalusia. The region's cuisine is influenced by both its Mediterranean climate and its eight centuries of Moorish rule... keep reading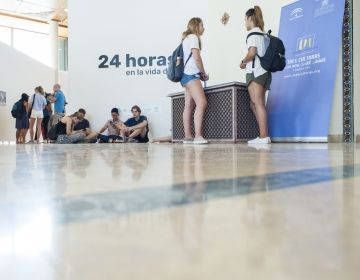 By looking for the exceptional, the photographer finds that which is common to all individuals: the desire for a place to call home, a peaceful environmente in which to grow... keep reading