La Vie avec une Famille Française / Living with a French Host Family
La vie quotidienne avec une famille française est super ! Chez moi à Rennes, j'habite avec une famille qui est composée d'un père, une mère, deux filles, et un bébé. Avec trois enfants, mes parents d'accueil ont une vie pleine d'énergie et d'activité ! Moi, je préfère la vie comme ça – pleine des jeux, rires, et d'imagination.
Pour ma famille d'accueil, beaucoup de notre vie commune fonctionne autour du bébé. On joue avec lui, on lui lit des livres, et on danse à la maison ; il nous inspire avec son sourire mignon et son rire contagieux. Les deux filles jouent bien avec le bébé, et on passe de bons moments ensemble. Parfois, avec les filles, on joue à Mario Kart sur la Wii ou des jeux de cartes. La convivialité entre nous augmente quand on joue des jeux ensemble – la compétition est bonne pour le rapport amusant et la vie familiale. 
De plus, dans une famille d'accueil, il y a beaucoup d'opportunités de poser des questions. Pour discuter avec les enfants, on peut poser les questions sur l'école, leurs amis, les sports, leurs loisirs, etc. Aussi, on peut trouver les liens entre la culture américaine et la culture française à travers l'optique des enfants. Et je les trouve très intéressants. Avec mes parents d'accueil, j'aime discuter de la musique française, les modes de vie en France, la politique, la cuisine française, etc.  Je suis toujours curieuse, et une famille d'accueil est une opportunité de réaliser cette valeur personnelle.
Additionally, there are a lot of social opportunities when living with a host family. My host family is involved in different sports or hobbies, so I have been able to attend some of their performances. Last week, my family and I watched my host mom perform in her Brazilian percussion ensemble at the Fete de la Musqiue in Rennes. We were so proud of her, and it was awesome to watch her with my host sisters. I have also been able to meet some of my host family's friends. Two weeks ago, we had a Fete de la Rue where our neighbors came together to meet, eat, and socialize. I met some neighbors and was able to get a more expansive insight into French neighborhood life and the lives of other French families. The neighbors also invited me over to play their piano, which is a hobby of mine, and I have played pickup soccer with their daughter a little bit.
You never know who you will meet and what interesting things you might have in common when living with a French host family. It is a unique opportunity that will grow and expand you in deep ways!
Rachel Bell 
Wheaton College, Illinois
Summer Intensive French Language 2023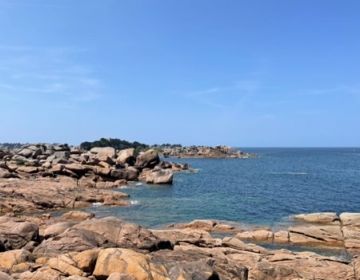 When I first arrived in Rennes, I didn't necessarily have any specific plans to travel within the country. I'd assumed that something would eventually come up, and I'd get the... keep reading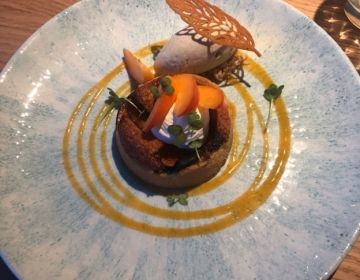 Coucou! I'm Tomi, a rising sophomore at the Claremont Colleges in Los Angeles, California. I'm originally from Seattle, Washington, like many of the other students at my school. We all... keep reading
The blissfully ignorant (by "the ignorant", I am of course referring to all who took Spanish in high school) often describe French as the language one learns when one wants... keep reading