Hear From Alumni: A CIEE Global Intern Answers FAQs
Berlin Summer Intern answers questions commonly asked by students interested in a Global Internship program.
QUESTION (Q): HOW WAS THE PERSONALIZED PLACEMENT PROCESS?
ANSWER (A): My personalized placement process went quite quickly. The local team assisted me in getting into contact with Berlin based startups which I then met with for interviews. After going through with the interviews, I then selected the internship that best suited me. In this instance, the internship I selected was with Book A Street Artist.
Q: WERE YOU HAPPY WITH YOUR INTERNSHIP?
A: I was and still am extremely pleased with my internship I had at Book A Street Artist. The time spent with BASA not only helped me mature the professional aspects of my videography, but also assisted me in developing positive working habits.  
Q: WHAT WAS MOST VALUABLE ABOUT DOING A FULL-TIME INTERNSHIP?
A: Doing a full-time internship allows you to fully immerse yourself in the work you are doing. Immersion into your field allows for a faster development that, for instance, you wouldn't get from a part-time internship. For me, this meant focusing my daily efforts on improving the editing and structure of the videos I was making. 
Q: WHY WOULD YOU RECOMMEND CIEE FOR A GLOBAL INTERNSHIP?
A: I recommend CIEE for a Global Internship because, aside from the internships they provide, the program creates an environment of development and community that, in my experience, other programs don't have. During the time spent at CIEE, I made longtime friends and developed among a group of talented and amazing human beings. 
Q: WHAT DO YOU WISH YOU KNEW BEFORE YOU STARTED?
A: Before I started with CIEE Global Internship, I wish I knew that it was okay to make mistakes. Coming into the program, I was afraid of failing and delivering a bad product to my bosses. This mindset, although not a bad one to have, restrained me in the sense where I was too focused on not making mistakes rather than making mistakes and learning from them. For those who are looking to be a Global Intern, I recommend giving yourself the freedom from doubt and try to make mistakes and develop from the failures. 
Q: HOW HAS THIS EXPERIENCE AFFECTED YOUR FUTURE CAREER GOALS?
A: The experience of being global intern has greatly affected my career goals. Before hand, I had thoughts of moving to LA to pursue a career in film but, instead, I'm now looking to pursuing a masters program in Germany.
Q: WILL I SEE OTHER CIEE STUDENTS?
A: While interning, you will definitely see CIEE students. Whether it be to CIEE sponsored programs or just random rendezvous, things are always going on the week days and weekends. 
Q: WILL I HAVE FREE TIME TO EXPLORE THE CITY, TRAVEL?
A: No doubt you will have free time to explore the city but in terms of travel, that is a bit more difficult as you are working an internship and have allotted days you have to be in. Traveling is difficult when you have only weekends to do it. 
Q: I'VE NEVER TRAVELLED ABROAD BEFORE. WILL IT BE DIFFICULT FOR ME TO WORK IN A FOREIGN COMPANY?
A: It depends on your attitude and the environment you're provided. If you are open and looking to develop, then you can make the best of the situation you are in. Personally, I had no issue with my placement as I was proactive whenever any issues would arise and my bosses were communicative with what they expected. However, for those who are truly afraid, I recommend taking a deep breath, relaxing, and realizing that you will have the privilege of working and living in a completely different culture. Not many people experience that. 
Q: WHAT'S THE BEST THING TO SEE IN THE CITY?
A: Oh jeez. The best thing to see in Berlin? I don't know. I just recommend taking the subway to a completely new area of Berlin and experiencing what's around it. Berlin is like a giant playground, there are too many things to do and see. Neukolln is pretty cool, and so is the area around Admiralsbrucke.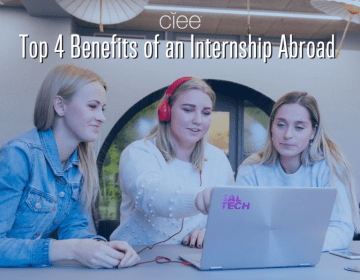 An internship anywhere is a great opportunity to gain practical real-world work experience and learn more about a field you're passionate about. An internship abroad , however, provides all that... keep reading
Studying abroad in Germany is a no-brainer. It's affordable. It's fascinating. And the country is teeming with students. No wonder it consistently ranks among the world's top 10 study abroad... keep reading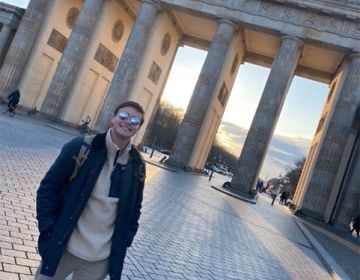 Written by Troy Anderson, 2020 Berlin Internship My name is Troy Anderson, and I am a rising senior at Vanderbilt University in Nashville, TN, double-majoring in Economics and Medicine, Health... keep reading