Gelato & Garbage Bags: Making Meaningful Experiences in Rome
As a student studying neurobiology on the pre-optometry track at my home university (UW-Madison-go Badgers!), one of my main concerns about going abroad was that my major and professional aspirations were not compatible with the study abroad experience. Having heard warnings from other STEM students that spending a semester abroad was going to set me back in my studies and that it was essentially the same as taking a semester off, I was hesitant about hitting the "accept" button on my study abroad offer. Realizing what an incredible opportunity I was offered, however, I set out on my Italian journey determined to make meaningful experiences abroad.
Likely, the first thing that comes to mind when I mention "meaningful experiences abroad" is the amazing opportunity to immerse yourself in a different culture. Learning about another culture and meeting people with different experiences, cultural backgrounds, and perspectives from my own is a great way that I have broadened my own perspective. Additionally, I have been fortunate enough to travel to eight different countries since coming abroad (yes-I am counting Vatican City, which is all of a fifteen minute walk from my apartment) and five cities in Italy. There truly is not replacement for learning about other cultures first-hand and visiting amazing landmarks and monuments that are straight out of your history book.
Academically, I have taken four courses: Social Psychology; From Dawn to Dusk in Ancient Rome; Family, Schools, and Child Development; and Italian Language-Beginning I. Some of these classes, such as Social Psychology and Family, Schools, and Child Development are more in-line with my major. It's very interesting to hear about these topics from an Italian professor's perspective and compare it with how my other professors in America have presented similar subjects.
My other two classes, while less closely related to my major, have been just as valuable. In my Dawn to Dusk Class (essentially Ancient Roman History), we had lots of on-site classes where we visited places we learned about in class, such as the Colosseum, the Catacombs of Saint Sebastian, the Circus Maximus, and many more. Having our extremely knowledgeable instructor there to give lecture-tour hybrids enhanced the experience of seeing these iconic sites. Finally, my Italian class has greatly helped me assimilate into Italian culture. Once a week in class, we have the chance to practice our Italian in a practical setting, such as at a coffee bar or a supermarket.
Outside of the classroom, there are also many great experiences to be had in Rome. CIEE hosts many extracurricular activities, which are great ways to experience the culture and cross some things off your Rome bucket list with the convenience of having it planned by the program. Some of my favorite experiences were trying supplì (an Italian snack which I'll miss dearly when I go back to the US), making pizza, and attending the Papal Audience.
Finally, volunteering is very important to me, so I reached out to CIEE for some recommendations of how I could get involved. I was able to volunteer with Retake Roma, an organization founded by one of CIEE's professors that seeks to restore Rome's public spaces by cleaning up parks, neighborhoods, and monuments. The day that I volunteered, we spent about two hours cleaning up parts of Trastevere, one of Rome's most iconic neighborhoods. I found it very gratifying to be able to give back to the city which had been hosting me for the previous few months, and talking with the other volunteers was also very interesting. I truly enjoyed the experience-despite how serious I look in the picture, I promise!
All in all, I cannot recommend CIEE Rome enough. It truly is an amazing opportunity full of many enriching and meaningful experiences that I am extremely grateful to have had.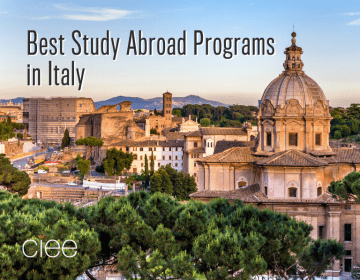 If you're looking for a study abroad program in an iconic country packed with art, history, architecture, culture, cuisine, and much more, consider a study abroad program in Italy... keep reading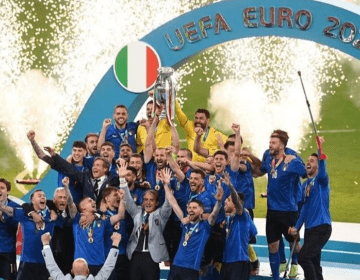 By Claudio Ceci – Student Life Helper There is a strong belief in Italy: you can change your lover, but you never can change your football team. Sport in our... keep reading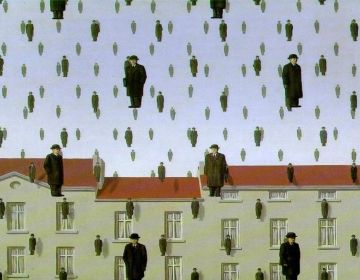 By Chiara Della Rossa On January 11th, I had the pleasure of leading a drama workshop for a group of CIEE students. Being just a few meters from the beautiful... keep reading