February is the month when everyone starts to work in full mode, maybe worried about the extra food one might have during the holidays. It is the month when people start to accomplish their new year's resolutions.
It's also one of the coldest months (for us!). However, we Portuguese are lucky enough to have sun to warm us up during these winter days. Hence, you'll see some very happy Portuguese enjoying the sun outside. Therefore, it's common to see people on the beach reading a book, talking, having a snack, jogging, and the more braves ones even going for a swim!

During February, there is of course valentine's day (for the ones that like to show their love on this special date) and carnival (probably the most important date this month)! Carnival is the festivities period between kings and Lent. Its biggest celebration happens in one day, that this year will be February 21st. So if you're studying in Lisbon, you'll most certainly find both children and adults wearing different costumes at parades or related parties. You can also find huge mannequins/fools related to parodies of certain public figures.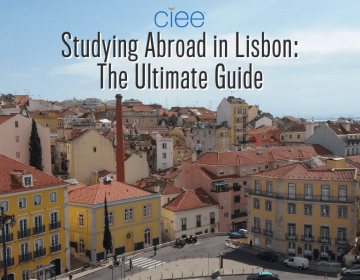 As the capital of Portugal , Lisbon is an incredible city. Known for its history, stunning natural landscapes, and unique, modern culture, visiting Lisbon is an experience like no other... keep reading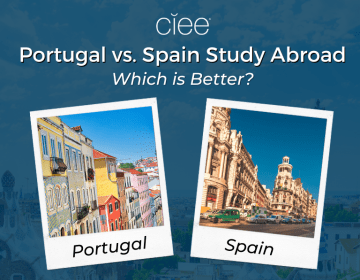 Portugal and Spain are both incredible European destinations that offer an immersive study abroad experience. From their histories, cuisine s, architecture, cultural events, and more, exploring Portugal or Spain will... keep reading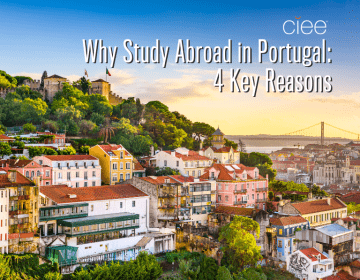 We could list a hundred reasons why a Portugal study abroad program may be the best choice for you, but we'll try to convince you in just four. F our... keep reading