EAT, DRINK, EXPLORE: COPENHAGEN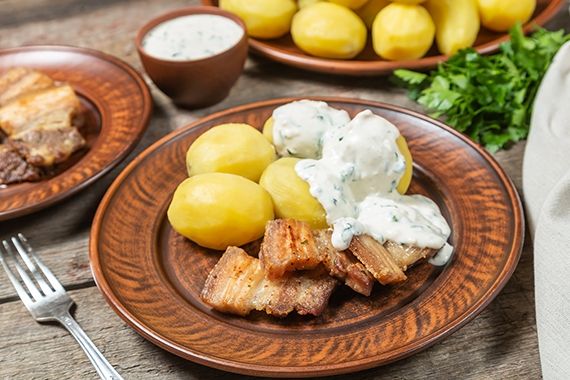 EAT
When in Denmark, delight your palate with the country's national dish stegt flæsk (fried pork belly). Cut ¼-inch thick, pork belly strips are lightly salted and fried until the meat becomes crispy and golden. Danes pair the pork with a serving of boiled kipfler potatoes drizzled with a creamy white parsley sauce (persillesovs og kartofler). Put your Danish language skills to use and order stegt flæsk med persillesovs og kartofler when you find yourself dining in Copenhagen.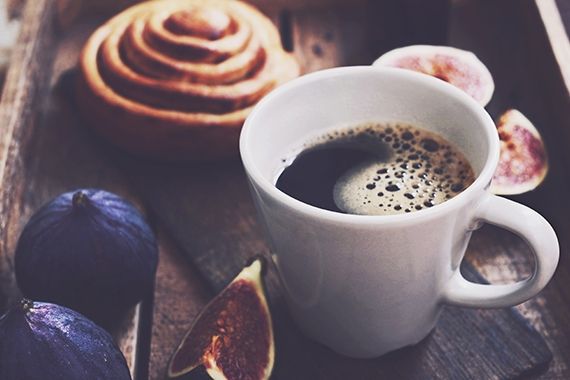 DRINK
Danes drink 20 million cups of coffee a day, making Denmark one of the top 10 coffee consuming countries in the world. Coffee breaks are an essential part of the Scandinavian workday. If you get kaffetørstig (thirsty for coffee) be sure to take a kaffepause (coffee break) at any of Copenhagen's many cafés. Take note – Danes don't put much milk or sugar in their coffee (if any) so be prepared to drink rich, locally-roasted specialty brews as is.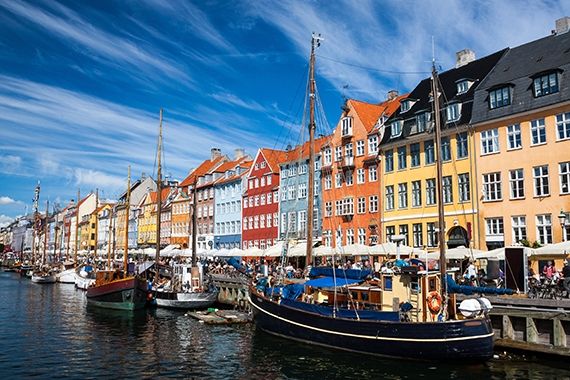 EXPLORE
For a picturesque view of Copenhagen, visit Nyhavn (New Harbor), the city's historic waterfront. Once considered a "seedy part of town," Nyhavn has become a popular tourist attraction. Both sides of its 17th-century canal are lined with tall painted houses dating back to the 1600s and 1700s. Today, they house bars, restaurants, and cafés on the ground level. Spend the day discovering the history of Nyhavn and its famous Danish fairytale writer, Hans Christian Anderson – who lived in the houses marked 18, 20, and 67!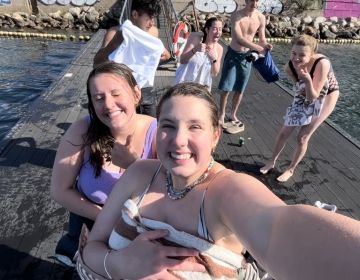 Hi friends! I just wanted to share about one of my favorite memories from my time in Copenhagen. CIEE offers a lot of fun activities throughout the week so students... keep reading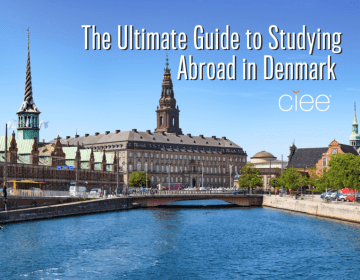 Are you looking to discover a coastline country with a rich history, and unique, modern culture? Then look no further than a Denmark study abroad program ! Why Study Abroad... keep reading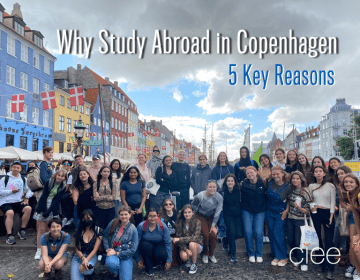 Copenhagen , the capital of Denmark , is a unique urban eco-city with lots of fascinating attractions and activities. A Copenhagen study abroad opportunity will leave you with lasting memories... keep reading