Don't Miss Out: Seize the Study Abroad Opportunity Today!
By: Kenny Wu
Studying abroad might seem daunting initially, but I assure you, it's a life-changing experience that you absolutely must not delay. My journey began with CIEE's Open Campus Block program, a decision I'll forever cherish, as it allowed me to explore multiple captivating destinations within a single term.
Picture this: I chose to spend one block in the enchanting city of Paris and another in the bustling heart of London. The result? An eye-opening adventure that left me utterly spellbound. It was my maiden voyage to Europe, and my modest high school French skills coupled with Duolingo-fueled determination were all I needed to savor pastries and navigate the intricate metro systems.
But what truly captivated me was the diverse tapestry of cultures and the breathtaking proximity of European countries within the EU. In the mere span of twelve weeks, I met incredible individuals from all over the globe and embarked on whirlwind travels to eight countries! These were experiences I would have never thought possible if not for my decision to study abroad.
As you tread further along your college journey, my best advice is this: act now. Don't let the opportunity to study abroad slip through your fingers. Regret over missing this transformative experience is a common post-college lament, and the window for full-time employment often leaves little room for extensive travel.
I encourage you all to use this link to apply, and let me know if you have any questions. This link will give you $200 credit towards your program!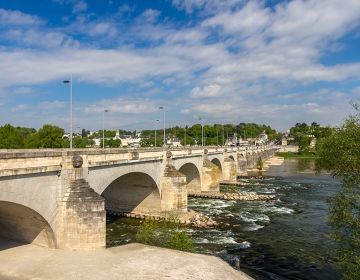 SPRING BLOCK I - TOURS Once a Roman city, then a city of trade and merchants in the Middle Ages and the capital of the kingdom of France during the... keep reading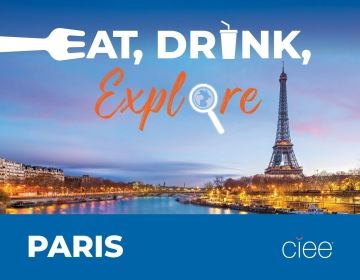 EAT What to eat in Paris? It would be easier to define what NOT to eat in Paris. The City of Lights tends to wow the fussiest of palettes so... keep reading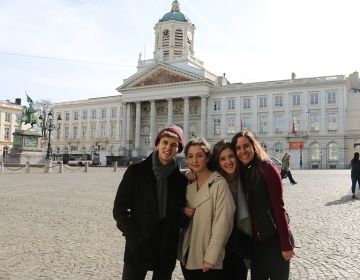 FALL BLOCK II - BRUSSELS The Brussels-Capital Region is a region of Belgium comprising 19 municipalities—including the City of Brussels, which is the capital of Belgium. Both French-speaking and Flemish-speaking... keep reading