Alicante, city of culture: Teatro Principal
Today I am going to introduce the theater of Alicante, called 'Teatro Principal'. Alicante is a relatively small city, as it has at about 330.000 inhabitants. However, there are many cultural activities to do and many plays, concerts, cinemas,...
The 'Teatro Principal' has a huge program starting in September and finishing in June, full of shows for all the publics. Only for the month of November we have: 2 musicals, 3 dances, 4 plays, 2 concerts, 1 ópera and 1 zarzuela. The zarzuela is a Spanish lyric-dramatic genre that alternates between spoken and sung scenes. Nowadays there are not any new zarzuelas composed. All the zarzuelas that we can see and enjoy in theaters are musical pieces written long time ago. They reflect the life and customs of the Spaniards of past centuries. This theater also hosts the Alicante's concerts society. They organize concerts from October to May and the musicians that come to visit us are the most important figures in their instrument around the world. Only to give you an example, I can say that some of these musicians are on a music tour and they have concerts in the most important cities of the world: Berlin, Paris, Sydney, London,... plus Alicante. It is a luxury that we can enjoy their music here, in our beautiful Alicante.
I invite you all to see the program of the theater and find the show that suits you best. I am sure you are going to find something of your interest: http://www.teatroprincipaldealicante.com/
In the coming months there are many plays, concerts, dances, a circus and comedians. Going to the theater can help you with your Spanish also and it can give you a different vision of the Spaniards' leisure time activities. It could be interesting for any of you. 
If you are more interested in the architecture of the theater than in its shows, I would like to let you know that it is one of the most important buildings in Alicante. It was finished in 1847 with Neoclassical style. On the inside and on the outside it is a very nice building that you cannot miss.
See you in the next post!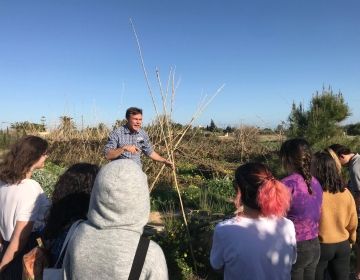 Our Sustainable Food Systems course visited the Cel y Sòl ("Sky and Sun" in Catalan) Farm to learn more about agriculture in Spain, and how it compares wtih the US... keep reading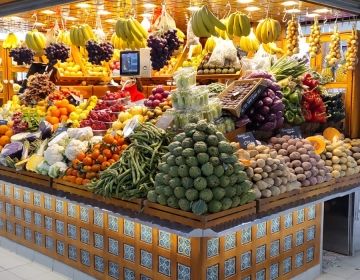 The Central Market of Alicante can stimulate your five senses. It is a compendium of smells and colors. Fish stalls are a good example. It is very nice to walk... keep reading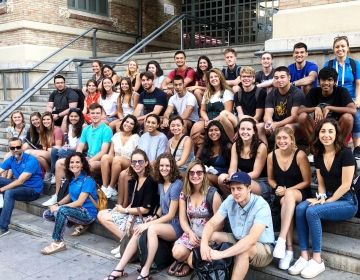 Hello everyone! It is hard to believe how incredibly time flies. After an intense summer with college and high school groups, and a little break, we are back with our... keep reading