Tallinn, the capital city of Estonia, is a vibrant and dynamic city that attracts students from all over the world. With its rich cultural heritage, modern amenities, and excellent academic institutions, Tallinn offers a unique and fulfilling experience for students who are looking to study abroad. In this blog post, we will explore what it's like to study in a university in Tallinn and why it might be the perfect destination for your academic journey.
Universities and Institutions
Tallinn University and Tallinn University of Technology (TalTech) are among the prominent higher education institutions in Tallinn. These universities offer a diverse range of undergraduate and postgraduate programs across various disciplines, including technology, business, social sciences, humanities, arts, and more.
Quality of Education
Estonia has gained recognition for its high-quality education system. Tallinn's universities uphold rigorous academic standards and often collaborate with international partners to provide a global perspective. Many programs are taught in English, attracting international students.
Internationalization 
Tallinn's universities embrace internationalization, attracting students from around the world and fostering a multicultural environment. These institutions often have partnerships with universities abroad, enabling student exchange programs and joint research projects.
Startup and Entrepreneurship Culture 
Tallinn has a thriving startup and entrepreneurial ecosystem. Academic institutions collaborate with local businesses and provide support for budding entrepreneurs through incubators, innovation hubs, and entrepreneurship and internship programs. This environment encourages students to explore their entrepreneurial ambitions and pursue innovative ideas.
Student Life
Tallinn's universities offer a vibrant student life with numerous student organizations, clubs, and extracurricular activities. Students can engage in sports, arts, culture, and social events, enhancing their overall university experience.
Digital Society 
Estonia is renowned for its advanced digital infrastructure and e-governance. Students in Tallinn benefit from a digitally advanced environment, with access to cutting-edge technology, digital resources, and e-services.
Conclusion
Tallinn provides a supportive academic environment, opportunities for research and innovation, and a well-rounded student experience. The city's universities contribute to Estonia's overall reputation for excellence in education and technology.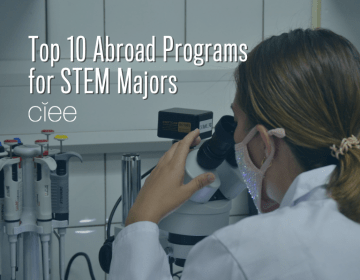 If you're a STEM student looking for a study abroad program, you're in luck with CIEE! Read on as we list our top 10 study abroad programs for STEM majors... keep reading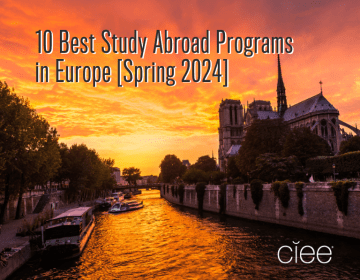 If you're itching for a European adventure , then check out 10 of our new and exciting spring study abroad programs coming in 2024 that will take place across several... keep reading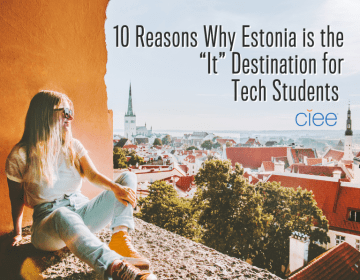 Estonia is a charming and historic country with tons to offer students, especially those with tech-inclined minds. Sure, the country is known for its rich history, fairytale architecture, and beautiful... keep reading