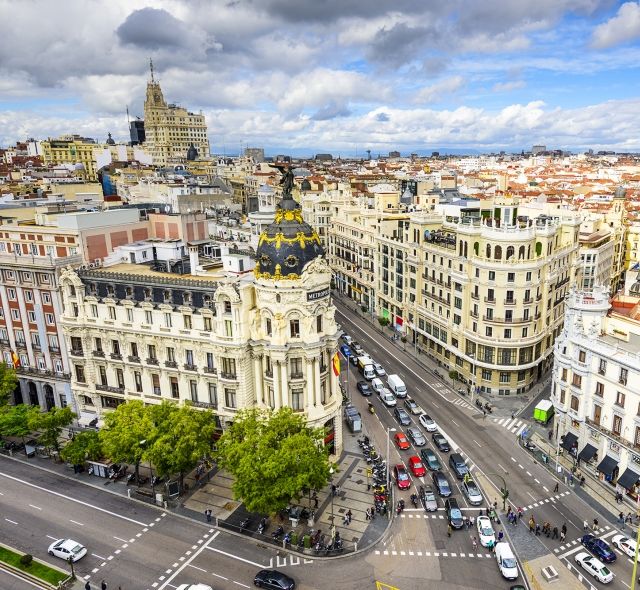 Overview
Explore Popular Districts of Madrid
Extracurricular activities take you beyond the postcard views of the city and introduce you to a multi-dimensional capital.
Discover the Art Triangle
and spend the day in the city district with one or all three of the world's top-rated museums; the Prado, Reina Sofia, and Thyssen, art galleries, bookshops, and exhibits
Visit the City's Many Scenic Parks
And enjoy a rowboat, a cable car, or chocolate con churros at the Retiro, El Capricho, and Casa de Campo to name a few
23
Square Miles of Green Parks in Madrid
3.25 M
Residents in the Greater Metropolitan Area
81,044
Seats in Bernabéu, Real Madrid's Home Stadium
Experience
Your Destination
Madrid's influence in politics, education, science, entertainment, and arts makes it an important international metropolis and a major hub in Southern Europe. Spain's capital city is also its largest, with a historic center dating back to the Habsburg Empire. The city hosts world-renowned art museums, a wide variety of tapas bars, dance shows, concerts, parks, soccer matches, bustling neighborhoods, and contemporary theater and cinema, making it a lively place to live and learn. Only steps away from the historic Puerta del Sol, CIEE Madrid is located in the heart of downtown with its vibrant cultural offering.
CIEE wants all our students to feel welcomed, supported, and empowered to succeed while studying abroad. Local CIEE staff have provided details about conditions and cultural attitudes that students with specific identities might encounter in Madrid.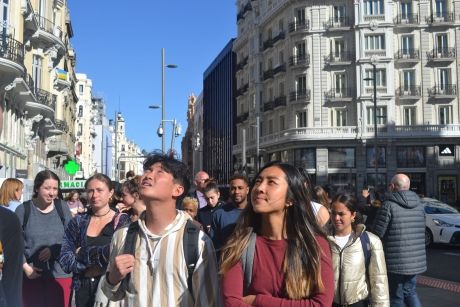 Excursions & Activities
Soak up Spanish culture with visits to museums, urban art tours, and small family-owned shops in different neighborhood visits. 
Learn about all the traditions related to the Three King's Holiday in Spain and try out a delicious roscón cake. Try the local cuisine at local markets in downtown Madrid. 
Visit one of the largest and oldest outdoor Sunday markets in Europe, the Rastro.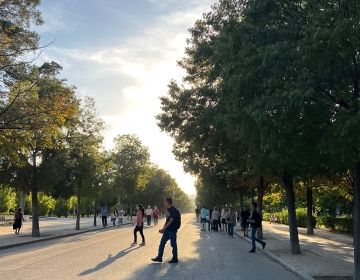 By: Sophie Lakin It feels like most of the time I try to talk to anyone in Spanish, they respond to me in English! I began to think if it... keep reading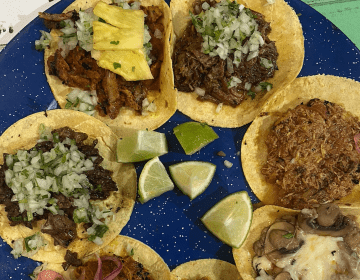 By: Lillian Clark One of my favorite parts of the school days are in between classes when I get to go to lunch with my friends! Madrid has amazing and... keep reading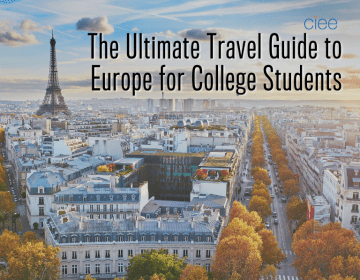 Forty-four countries. Thousand-year-old histories. Deep global impact. Out-of-this-world food. Iconic landmarks. Beautiful natural landscapes. Rich, diverse cultures. This is your ultimate guide to Europe study abroad. How to Plan a... keep reading
Housing
All housing is within a 20-45-minute commute to CIEE classrooms.
Residence Halls: These modern-style, WiFi-enabled dormitories typically house students in single or shared bedrooms. The residence halls have independent dining halls and laundry facilities and are close to supermarkets, restaurants, and public transport. Meals, kitchen access, and laundry are not included in the program fee. 
Shared Apartments: Students stay in studios or in furnished apartments with single, double, or triple rooms. Apartments have access to kitchens and shared common spaces and are located in safe areas with plenty of shopping and eating options.
Housing is tight in Madrid, so housing decisions are at the sole discretion of CIEE. If we cannot accommodate your first housing preference, we'll let you know before you arrive.  
Meals are not included. Residence halls have direct access to supermarkets, restaurants, public transport, and/or independent dining halls. Students have the option to purchase dining hall meal plans on their own if offered by the residence hall management.   
Academics
During the January in Madrid program, all students take the required course: Spanish Masters in Madrid Museums. In-class work is augmented with co-curricular visits to the city's rich variety of cultural institutions and organizations relevant to the course offering.
CIEE Global Institute – Madrid is located near the Puerta de Sol. The Institute includes classrooms, lounges, Wi-Fi, student life, and academics.
Courses
Note: This course listing is for informational purposes only and does not constitute a contract between CIEE and any applicant, student, institution, or other party. The courses, as described, may be subject to change as a result of ongoing curricular revisions, assignment of lecturers and teaching staff, and program development. Courses may be canceled due to insufficient enrollment.
"(GI)" denotes courses that originated at CIEE's Global Institutes and that are offered at multiple CIEE sites.
Dates & Fees
Pre-departure Advising
Advising before you depart to set goals and answer questions
Optional on-site airport meet-and-greet
Orientation
Introduction to your program plus practical information about living in your host city
On-site Staff
Full-time program leadership and support in your city
Cultural and/or Co-curricular Activities
Excursions and/or Study Tours
Travel Protection
CIEE iNext travel protection
24/7 emergency on-site support
Staff
Eero Jesurun, Ph.D. completed his B.S. and M.A degrees from Georgetown University's School of Foreign Service. Eero studied at the Universidad Carlos III de Madrid where he obtained a Ph.D...
Get Started Steps
Get Started
Here's what you need to do to take the next steps:
Start an Application 
You're one step closer to an amazing study abroad experience!
Connect With Your Campus Study Abroad Office 
Share your plans and confirm you're on track to meet all required steps to go abroad. 
Contact Us 
Send us an email if you still have questions or need information about applying to this program.