Credit
6 semester hours
9 quarter hours
Eligibility
Overview
TAKE A CABLE CAR
to the top of Table Mountain, a flat topped mountain offering gorgeous views of the city and the South Atlantic Ocean.
SPEND YOUR SUMMER INTERNING
in a location recently named the most entrepreneurial city in South Africa.
FOLLOW THE LEAD OF LOCALS
and take advantage of Cape Town's lush outdoors: hike, mountain bike, surf and swim.
3,000
MARINE CREATURES AT THE TWO OCEANS AQUARIUM
29K
STUDENTS AT UNIVERSITY OF CAPE TOWN
35K
CYCLISTS PARTICIPATE IN THE CAPE TOWN CYCLE TOUR
Experience
Your Destination
Against the backdrop of the towering Table Mountain, people from different backgrounds, religions, and ethnicities call Cape Town home. The city serves as a commercial and industrial entry point to Africa and houses regional headquarters for many companies, nonprofits, and NGOs.  Cape Town is Africa's most popular destination for many reasons, starting with its glorious climate and natural attractions – from Table Mountain to stunning beaches. Situated on the southern tip of Africa, Cape Town is a vibrant multicultural city with a rich selection of day and night activities. The city is also a microcosm of the challenges facing many African countries in transition – how to successfully operate within a global economy while grappling with the vast socioeconomic inequalities that are the legacy of the colonial and apartheid past. 
Cape Town's Mediterranean climate means the months from May to July bring cool days and some rain.  Daily high temperatures are around 64° F, rarely falling below 57° F or exceeding 72° F. This program operates during the "secret season," Cape Town's winter. 
Learn more about Cape Town and see past internship examples »

CIEE wants all our students to feel welcomed, supported, and empowered to succeed while studying abroad. Local CIEE staff have provided details about conditions and cultural attitudes that students with specific identities might encounter in Cape Town.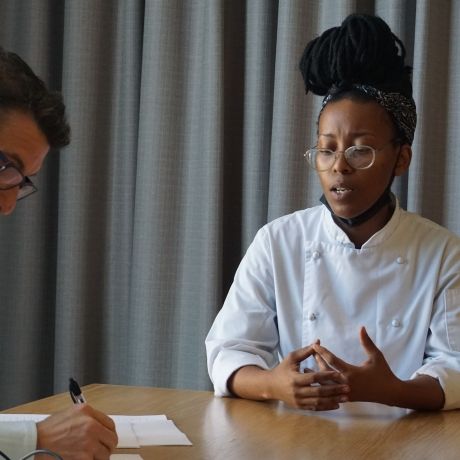 FEATURED EXCURSION
GLINT students will visit an entrepreneurship hub in a local marginalized community to see how entrepreneurship has the potential to revitalize local spaces and bring employment and income to many in our highly unequal society.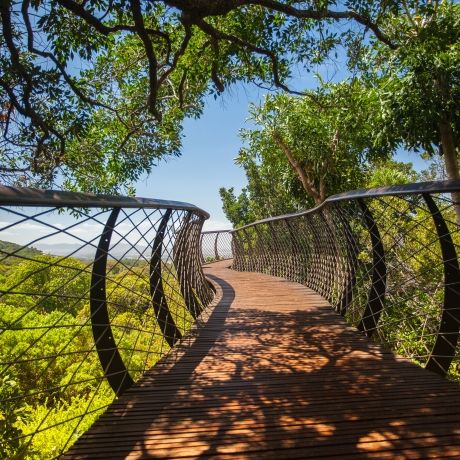 OTHER EXCURSIONS & ACTIVITIES
Visit the Victoria & Alfred Waterfront, built on top of the docks at the Port of Cape Town. It is the city's most visited tourist attraction, and a popular shopping venue. 
Walk through the beautiful Kirstenbosch National Botanical Gardens, a famous botanical garden nestled at the eastern foot of Table Mountain.  
Join a local family for Sunday lunch. Understand more about South Africa's past on a trip to Robben Island.
Learn about the 'Economics of wine' while visiting South Africa's oldest wine farm.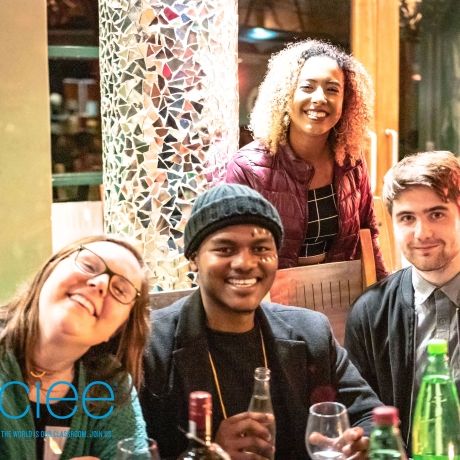 PROFESSIONAL DEVELOPMENT
Learn resume writing best practices and gain interview skills based on local business culture 
Explore the professional world of Cape Town through site visits and guest lectures 
Participate in classes and workshops that will help you make the most of your internship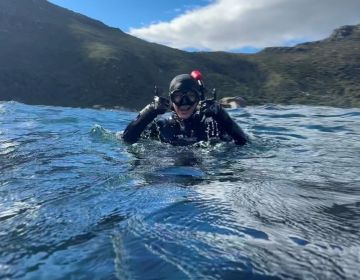 Authored by Kai Edem (she/her) (Kai is a second-year undergraduate student at Agnes Scott College, majoring in Neuroscience. She is excited to discover more about research opportunities available during her... keep reading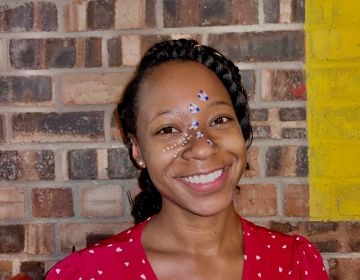 Authored by Destiny Daniel (she/her) (Destiny is a senior at Howard University studying Communications and Maternal & Child Health. She loves to watch reality TV and explore her creativity. She... keep reading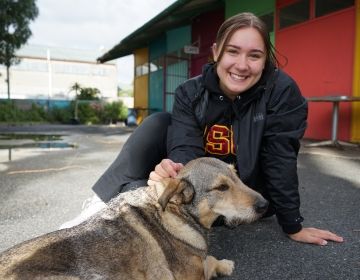 Authored by Jordyn Hoff (she/her) (Jordyn is a graduating junior at Arizona State University studying Nonprofit Leadership & Management. She is set to serve in the PeaceCorps after graduation as... keep reading
"It is great opportunity for deaf students who can get it with full access"

Angie B., Gallaudet University
Housing
Summer Global Internship students will live in comfortable apartments conveniently located to access their internship sites and CIEE Cape Town. All the rooms are fully furnished and include an ensuite bathroom, a fully fitted kitchen, and Wi-Fi. Students can enjoy social interaction with their peers in a variety of communal areas and can also appreciate the quiet spaces that allow them to study on their own or work on tasks in a group.

Dependent on availability, students may also live in apartments shared with other CIEE students. If local health and safety regulations permit, students live in double or triple rooms. Each apartment will have shared common spaces, including a kitchen and bathroom.
Students can prepare their own meals or eat at local restaurants and cafés.
Students usually make use of Uber or ride-share services rather than unreliable, infrequent public transport. Costs are approximately $0.60 USD per kilometer, which makes this an affordable option for many.
Academics
As a global intern in Cape Town, you'll work full time in a non-paying position within a wide range of opportunities across a diverse set of innovative industries. Extra-curricular cultural activities in and around Cape Town complement your coursework and immerse you in the history and culture of the city. 
This eight-week program includes a full-time internship and an integrated online academic course.  
• All internship placements are offered in English.
• Students should expect to spend approximately 30 -37 hours per week engaged in internship work and an additional 5 - 6 hours per week on academic course work.
Courses
Note: This course listing is for informational purposes only and does not constitute a contract between CIEE and any applicant, student, institution, or other party. The courses, as described, may be subject to change as a result of ongoing curricular revisions, assignment of lecturers and teaching staff, and program development. Courses may be canceled due to insufficient enrollment.
"(GI)" denotes courses that originated at CIEE's Global Institutes and that are offered at multiple CIEE sites.
Scholarships
Scholarships & Grants
CIEE offers scholarships and grants annually to help students like you make your study abroad dream a reality.
Students who apply to this program are eligible for the following scholarships and grants:
Wollitzer Merit Scholarships in Area or Comparative Studies
Ping Scholarships for Academic Excellence
Global Access Initiative (GAIN) Grants
CIEE Gilman Go Global Grant
MSI Grant
CIEE Stem Scholarship
To be considered, submit the CIEE Scholarships & Grants application within your CIEE program application.
Dates & Fees
You get more for every dollar when you study abroad with CIEE, because our high-quality programs include everything from excursions to insurance. There are no hidden charges, and no disappointing surprises when you arrive.
Program

Application Due

Start Date

End Date

Fees & Housing

Program

Summer 2024

8 weeks
Start Date

End Date

Fees & Housing $7,450
To help you budget, keep in mind that students are responsible for the cost of international airfare, local transportation, books and supplies, visas, and personal expenses. In addition, your college or university may charge additional fees for study abroad, or may require you to receive a transcript via CIEE's School of Record, which carries an additional fee of $500.
Program Fees
CIEE offers the most student support of any provider in its program fee, including an airport greeting, full-time leadership and support, orientation, cultural activities, local excursions, pre-departure advising, and CIEE iNext travel protection with benefits.
Participation Confirmation = $300
Educational Costs = $4,453
Housing = $2,500
Insurance = $197
Total Fees = $7,450
Estimated Costs
Students are responsible and manage costs related to travel, meals, books, and personal expenses. Below are estimates for consideration.
Meals not included in program fee = $520†
International Airfare = $1,450
Local Transportation = $500
Personal expenses = $150
Other = $80
Total Costs = $2,700
Financial Aid
CIEE offers the most grants and scholarships of any study abroad organization, including $8 million/year in travel grants, merit-based scholarships, institutional and MSI grants, and Gilman Go Global Grants.
†For groceries if you plan on making your own meals, budget more money if you plan on eating out regularly.
Pre-departure Advising
Advising before you depart to set goals and answer questions
Optional on-site airport meet-and-greet
Orientation
Introduction to your program plus practical information about living in your host city
On-site Staff
Full-time program leadership and support in your city
Cultural and/or Co-curricular Activities
Travel Protection
CIEE iNext travel protection
24/7 emergency on-site support
Staff
Get Started Steps
Get Started
Here's what you need to do to take the next steps:
START AN APPLICATION
You're one step closer to an amazing study abroad experience!
CONNECT WITH YOUR CAMPUS STUDY ABROAD OFFICE 
Share your plans and confirm you're on track to meet all required steps to go abroad.
CONTACT
Send us an email if you still have questions or need information about applying to this program.