Credit
6 semester hours
9 quarter hours
Eligibility
Overview
TAKE A BOAT CRUISE
on the Seine River and enjoy spectacular views of the Louvre Museum, the Eiffel Tower, and the Notre Dame Cathedral.
EAT YOUR WAY THROUGH PARIS
testing the year's best baguette of the city and grabbing a typical bistro meal on a terrasse.
VISIT THE OPÉRA GARNIER
to learn about the history and design of this masterpiece of 19th-century architecture.
20
DIFFERENT RICH AND DIVERSE ARRONDISSEMENTS TO EXPLORE
200
DAYS TO SEE EACH OF THE 35,000 WORKS OF ART ON DISPLAY AT THE LOUVRE MUSEUM IF YOU TOOK 30 SECONDS TO SEE EVERY PIECE
49
UNESCO WORLD HERITAGE SITES IN FRANCE, INCLUDING THE BANKS OF THE SEINE RIVER IN PARIS
Experience
Your Destination
Paris hosts unforgettable sights, from the Eiffel Tower to the Arc de Triomphe to the Sacre Coeur Basilica. France's capital and largest city, Paris offers peaceful parks, lively nightlife, and innumerable cobblestoned neighborhoods to wander around.  
Iconic stone Haussmann buildings line bustling boulevards and contrast with the impressive modern glass and steel structures in La Défense, Paris' financial district. Open-air markets with fresh food and flowers are scattered around residential areas, and a bakery is never more than a short walk away. 
CIEE wants all our students to feel welcomed, supported, and empowered to succeed while studying abroad. Local CIEE staff have provided details about conditions and cultural attitudes that students with specific identities might encounter in Paris.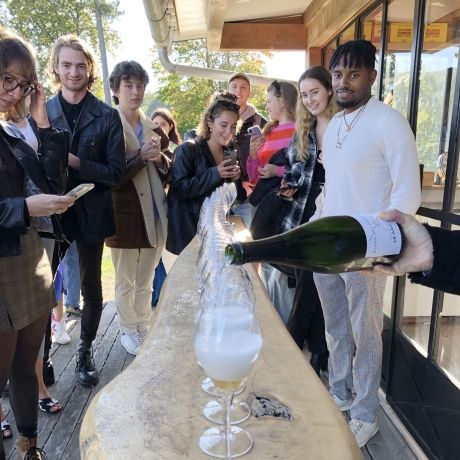 Excursions & Activities
Past cultural activities allowed students to: 
Participate in day trips to fascinating French locations to learn about local history, architecture and culture - previous destinations have included Amboise, Reims, Rouen, Giverny, Chantilly, and Vaux-le-Vicomte, to name a few.
Learn about cheesemaking from a local cheesemonger and taste a variety of their products  
Test their skills as a nose at the Fragonard Perfume Museum and learn about the history of perfume making in southern France  
Take a stroll in the Montparnasse neighborhood, learning about the area's influence on art and literature, and stop for a crêpe at the end of the visit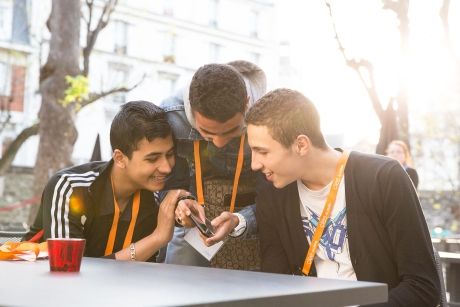 Internship
Past internship experiences include: 
Communication with a digital marketing agency, creating blog posts and researching current market trends. 
Project management for a documentary film production company researching sites for shoots, coordinating filming schedules, script revision, and reviewing subtitles. 
Coordination for an expat lobbying group, organizing voter registration events, researching policy initiatives, and building their international network.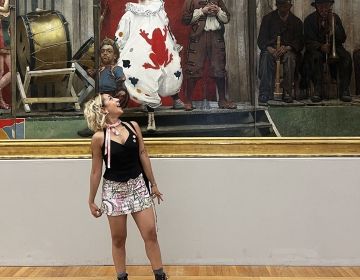 By: Dahlia Saenz How to become an expert art observer while getting the best deals on admission rates and entry times. So you have found yourself studying abroad in the... keep reading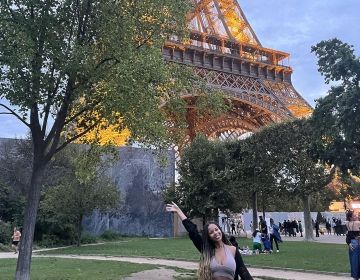 By: Audrey Sparks As I am near the end of my college journey, I can confidently say that studying abroad in Paris , France has been the most enriching and... keep reading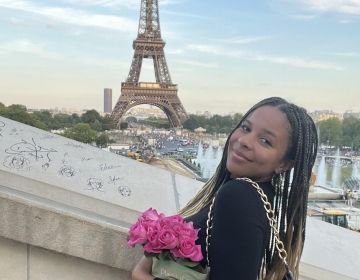 By: Audrey Sparks Studying abroad is often a transformative experience, opening doors to new cultures, perspectives, and personal growth. For me, as a black woman, my journey to Paris went... keep reading
Housing
Academics
As a global intern in Paris, you'll work in a non-paying position within a wide range of opportunities across a diverse set of innovative industries and take an integrated academic course. Extracurricular activities in and around Paris complement your coursework and immerse you in the history and culture of the city. 
This eight-week program includes a full-time internship and an integrated academic course.
Courses
Note: This course listing is for informational purposes only and does not constitute a contract between CIEE and any applicant, student, institution, or other party. The courses, as described, may be subject to change as a result of ongoing curricular revisions, assignment of lecturers and teaching staff, and program development. Courses may be canceled due to insufficient enrollment.
"(GI)" denotes courses that originated at CIEE's Global Institutes and that are offered at multiple CIEE sites.
Scholarships
Scholarships & Grants
CIEE offers scholarships and grants annually to help students like you make your study abroad dream a reality.
Students who apply to this program are eligible for the following scholarships and grants:
Ping Scholarships for Academic Excellence
Global Access Initiative (GAIN) Grants
CIEE Gilman Go Global Grant
MSI Grant
CIEE Stem Scholarship
To be considered, submit the CIEE Scholarships & Grants application within your CIEE program application.
Dates & Fees
You get more for every dollar when you study abroad with CIEE, because our high-quality programs include everything from excursions to insurance. There are no hidden charges, and no disappointing surprises when you arrive.
Program

Application Due

Start Date

End Date

Fees & Housing

Program

Summer 2024

8 weeks
Start Date

End Date

Fees & Housing $7,450
To help you budget, keep in mind that students are responsible for the cost of international airfare, local transportation, books and supplies, visas, and personal expenses. In addition, your college or university may charge additional fees for study abroad, or may require you to receive a transcript via CIEE's School of Record, which carries an additional fee of $500.
Program Fees
CIEE offers the most student support of any provider in its program fee, including an airport greeting, full-time leadership and support, orientation, cultural activities, local excursions, pre-departure advising, and CIEE iNext travel protection with benefits.
Participation Confirmation = $300*
Educational Costs = $4,453
Housing = $2,500
Insurance = $197
Total Fees = $7,450
Estimated Costs
Students are responsible and manage costs related to travel, meals, books, and personal expenses. Below are estimates for consideration.
Meals not included in program fee = $776†
International Airfare = $1,250
Local Transportation = $170
Books & Supplies = $70
Personal expenses = $200
Total Costs = $2,466
Financial Aid
CIEE offers the most grants and scholarships of any study abroad organization, including $8 million/year in travel grants, merit-based scholarships, institutional and MSI grants, and Gilman Go Global Grants.
*non-refundable
†For groceries if you plan on making your own meals, budget more money if you plan on eating out regularly.
Pre-departure Advising
Advising before you depart to set goals and answer questions
Optional on-site airport meet-and-greet
Orientation
Introduction to your program plus practical information about living in your host city
On-site Staff
Full-time program leadership and support in your city
Cultural and/or Co-curricular Activities
Excursions and/or Study Tours
Travel Protection
CIEE iNext travel protection
24/7 emergency on-site support
Staff
A born-and-bred Parisian, Delphine has extensive experience in international education, having worked with American high school students, college students, and adults traveling to France.
Berit joined CIEE Paris in 2016 and is responsible for high school, GAP year and internship programs. She is an alumna of CIEE Rennes and received a Master's degree from...
With a background in intercultural communication, Linda is a key contact for students and helps participants discover and understand the French culture.
Get Started Steps
Get Started
Here's what you need to do to take the next steps:
START AN APPLICATION
You're one step closer to an amazing study abroad experience!
CONNECT WITH YOUR CAMPUS STUDY ABROAD OFFICE 
Share your plans and confirm you're on track to meet all required steps to go abroad.
CONTACT US
Send us an email if you still have questions or need information about applying to this program.