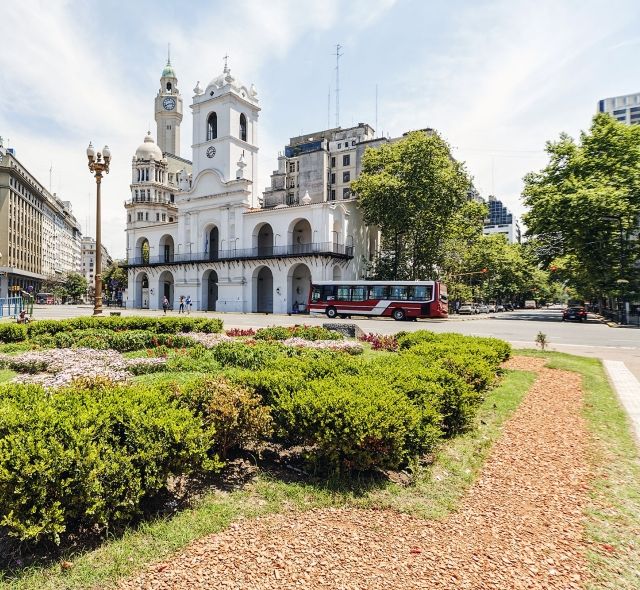 Summer Community Public Health
Credit
10 semester hours
15 quarter hours
Eligibility
Overview
LEARN FROM LATIN AMERICAN PUBLIC HEALTH EXPERTS
and university researchers through specially designed interdisciplinary courses.
GET IMMERSED IN LOCAL PUBLIC HEALTH
and gain an additional perspective through fieldwork.
BENEFIT FROM A UNIQUE, COLLABORATIVE APPROACH
that brings public health specialists and Spanish language instructors together to prepare for and teach classes.
300
PLAYS PERFORMED EVERY WEEKEND
1
TIME EACH YEAR, MUSEUMS HAVE FREE ADMISSION DURING "LA NOCHE DE LOS MUSEOS"
734
BOOKSTORES (THE LARGEST PER CAPITA IN THE WORLD)
Experience
Your Destination
Founded in 1536, this surprisingly navigable metropolis reveals the influence of Europe and the Middle East in architecture and the steady influx of European immigrants earned Buenos Aires the nickname of the Paris of South America.  A vibrant port city, Buenos Aires is also the world's leading Spanish language publishing center. With a population of 13 million, it offers the cultural intrigue found only in cities of this size and prestige.  

CIEE wants all our students to feel welcomed, supported, and empowered to succeed while studying abroad. Local CIEE staff have provided details about conditions and cultural attitudes that students with specific identities might encounter in Buenos Aires.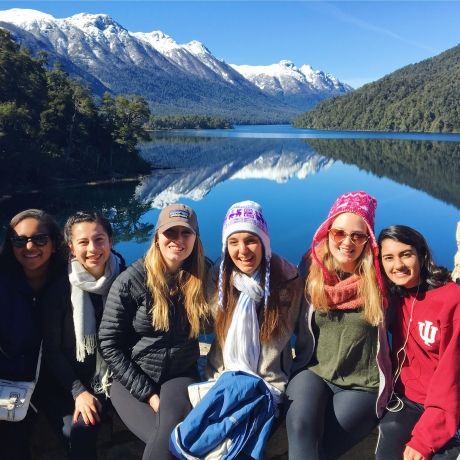 EXCURSIONS & ACTIVITIES
Excursions and activities may include:  
Enjoy traditional Argentinian food, and learn the tango and folk dances.
Join a group that shares your interest – art, sports, culture, community – and connect with Argentine students. You can also join weekly café gatherings to compare school, idioms, and more with Argentine peers while you practice Spanish. 
Enjoy the city like a local by attending festivals, experiencing the passion for soccer, live music, and more. 
Visit museums, art galleries, and cultural centers such as Museo de Bellas Artes, Museo de Arte Decorativo, Museo de Arte Moderno, Centro Cultural Recoleta, and others. 
Get to know the different neighborhoods discovering their history, peculiarities and enjoying their food Explore the Reserva Ecológica Costanera Sur and see more than 250 bird species and a wide variety of mammals, reptiles, amphibians, and butterflies. 
Take a day trip to explore the city surroundings, enjoy a gaucho day, or visit Colonia in Uruguay.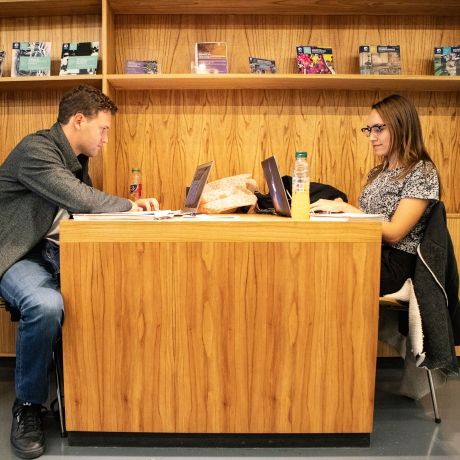 PROJECTS
Volunteering. Share your time and see another slice of Argentine life up close. Options include organizations that work in social policy, community building, and public health.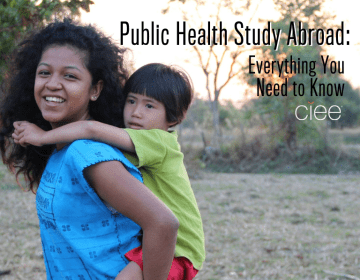 If you're majoring in public health , or if the subject is related to your studies in some way, save this post. You can even bookmark this piece if you're... keep reading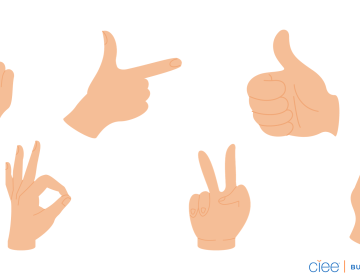 A large part of the Argentine population are descendants of Italian immigrants, who came to this country during the late 1800s and early 1900s. You can see the Italian influences... keep reading
By: Elizabeth Huber Hi friends! Today, I want to write about the different types of housing options that I experienced in my time abroad and give you some on insight... keep reading
"Everything was very well planned and beneficial to the experience as a whole."

Zoe H., University of Iowa
Housing
Homestay: experience real, day-to-day life in Buenos Aires by living with a typical Argentine host,  such as families with young children, single professionals, young couples with no children, and older couples whose children visit but do not live at home. The typical commute between homestays and CIEE Buenos Aires can range from a 20-minute walk to a 30- to 40-minute public transportation ride.  Homestays include a weekly laundry service.
Homestays include two meals per day: breakfast and either lunch or dinner.  Host families and students arrange their own meal schedules.  Students are responsible for the remaining meal, either preparing it at home or eating in one of the many restaurants and cafés throughout the city.
Academics
This intensive eight-week program focuses on community healthcare, public policies, and the challenges and successes of a developing country within the context of the Latin American public health system. All students are required to take: Advanced Spanish Conversation and Grammar, Community Health Practicum, and Pre-Professional Healthcare Issues. 
Students are assigned field work in coordination with CIEE Staff based upon their primary public health area of interest and availability. 
CIEE Buenos Aires is in one of the most vibrant and student-and offers easy access to some of the city's loveliest parks, restaurants, cafés, and shops. Instructors have teaching and research experience in different areas of public health and bring extensive practical experience in epidemiology, qualitative and quantitative research methods, pediatric health, gender, social and health public policy, rights and health, bioethics, and health promotion.
Courses
Course Notes
Students are assigned practical fieldwork experience as part of the program.
Note: This course listing is for informational purposes only and does not constitute a contract between CIEE and any applicant, student, institution, or other party. The courses, as described, may be subject to change as a result of ongoing curricular revisions, assignment of lecturers and teaching staff, and program development. Courses may be canceled due to insufficient enrollment.
"(GI)" denotes courses that originated at CIEE's Global Institutes and that are offered at multiple CIEE sites.
Scholarships
Scholarships & Grants
CIEE offers scholarships and grants annually to help students like you make your study abroad dream a reality.
Students who apply to this program are eligible for the following scholarships and grants:
Wollitzer Merit Scholarships in Area or Comparative Studies
Ping Scholarships for Academic Excellence
Global Access Initiative (GAIN) Grants
McDermott Health Sciences, Nursing, and Public Health Merit Scholarships
Stohl International Undergraduate Research Scholarships
CIEE Gilman Go Global Grant
MSI Grant
CIEE Stem Scholarship
To be considered, submit the CIEE Scholarships & Grants application within your CIEE program application.
Dates & Fees
You get more for every dollar when you study abroad with CIEE, because our high-quality programs include everything from excursions to insurance. There are no hidden charges, and no disappointing surprises when you arrive.
Program

Application Due

Start Date

End Date

Fees & Housing

Program

Summer 2024

8 weeks
Start Date

End Date

Fees & Housing $8,450
To help you budget, keep in mind that students are responsible for the cost of international airfare, local transportation, books and supplies, visas, and personal expenses. In addition, your college or university may charge additional fees for study abroad, or may require you to receive a transcript via CIEE's School of Record, which carries an additional fee of $500.
Pre-departure Advising
Advising before you depart to set goals and answer questions
Optional on-site airport meet-and-greet
Orientation
Introduction to your program plus practical information about living in your host city
On-site Staff
Full-time program leadership and support in your city
Cultural and/or Co-curricular Activities
Excursions and/or Study Tours
Travel Protection
CIEE iNext travel protection
24/7 emergency on-site support
Staff
Originally from Buenos Aires, Carolina is an experienced bilingual education consultant, historian, and professor with a vast background in developing and delivering international education programs, remote and face-to-face courses, collaborative...
Mariano holds a B.A. on Philology and a Master in Cultural Management. He has vast experience developing cultural programs and working with international students.
Get Started Steps
Get Started
Here's what you need to do to take the next steps:
START AN APPLICATION
You're one step closer to an amazing study abroad experience!
CONNECT WITH YOUR CAMPUS STUDY ABROAD OFFICE 
Share your plans and confirm you're on track to meet all required steps to go abroad.
CONTACT US
Send us an email if you still have questions or need information about applying to this program.