Through our trusted Personal Placement Process, you will have dedicated resources while preparing for your internship. Each step of the way, CIEE staff is here to help you define your career goals, identify the perfect location for your industry, source the perfect host , and more. Our team is on the ground in each city with a well-established model for matching you with the right placement. We'll draw upon a wide range of local contacts and provide you with pre-placement advising on industry and the local internship culture.
Ready to get started? Open an application here, and learn more about the process below!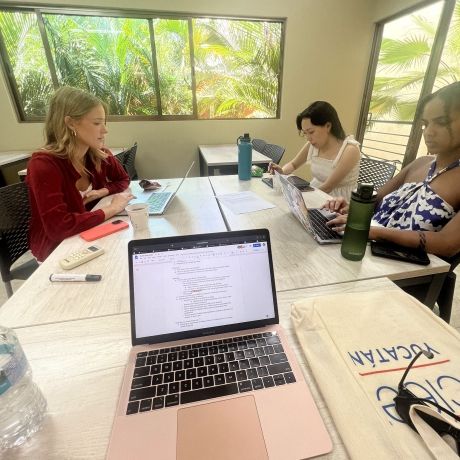 Applying – take the first step
Once you have opened an application and contacted a Global Internship Advisor, we will begin coaching you on the internship placement process. Your Advisor will help you develop clear professional career goals, find the location that suits your industry and interests best, as well as help with pre-placement interview tips and more.
Remember, the sooner you apply, the sooner you can move on to the next steps and have the best chance for your perfect internship – placements are competitive and fill quickly!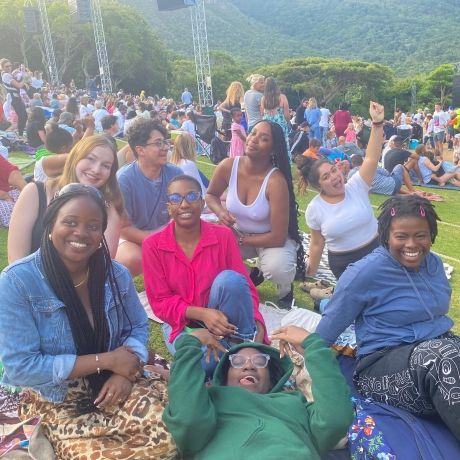 On-boarding – meet your CIEE local placement experts
Once you have completed an application and have been accepted to the program, we will connect you to your CIEE local placement experts to begin working on the internship placement process. You will have a virtual pre-placement meeting with an expert based in your city of choice. During this dialog, your internship goals will be explored in more depth. You will receive guidance on any necessary resume updates appropriate for your city of choice and receive guidance on interviewing successfully.

Insider tip – we encourage you to remain flexible and open-minded throughout your advising sessions, meetings with local staff, and interviews. You never know what you may learn about a new city, industry or yourself!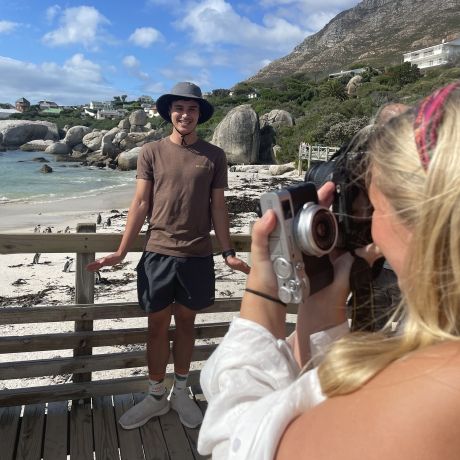 Making the match – you're on your way
After you have identified your internship interests with your Global Internship Advisor and the local placement experts, CIEE begins to reach out to companies that would be a good fit for you, your interests, and your qualifications. Please note, internships are confirmed upon a successful interview with a host. We will help facilitate the interview process and share tips for success.

Keep in mind – while you continue through the placement process with the local placement experts, your Global Internship Advisor will continue to support you through the pre-departure process, which includes relevant document preparation, online coursework, and continued communications to make sure you know the ins and outs of the program and host culture.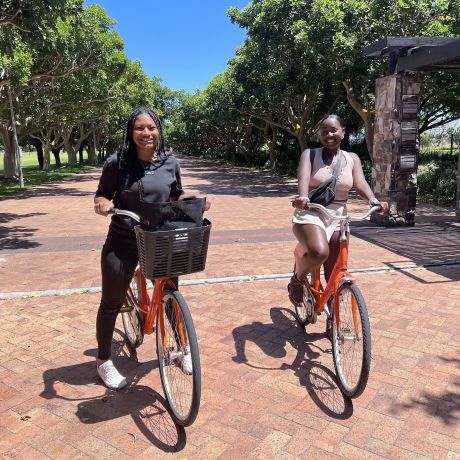 Interning – expand your professional skills
Through a series of in-person orientations you will get to know your fellow interns and local staff. You will interact with mandatory course material that supports your learning objectives. Once settled in, you will be required to attend a series of intercultural learning activities such as guest lectures, company visits, and local excursions.

Don't forget – local placement experts remain available to support you through the whole experience, including when you are on program.
CIEE Global Internships
All of our locations offer a wide range of internship opportunities across a diverse set of industries. 
Our Personal Placement Process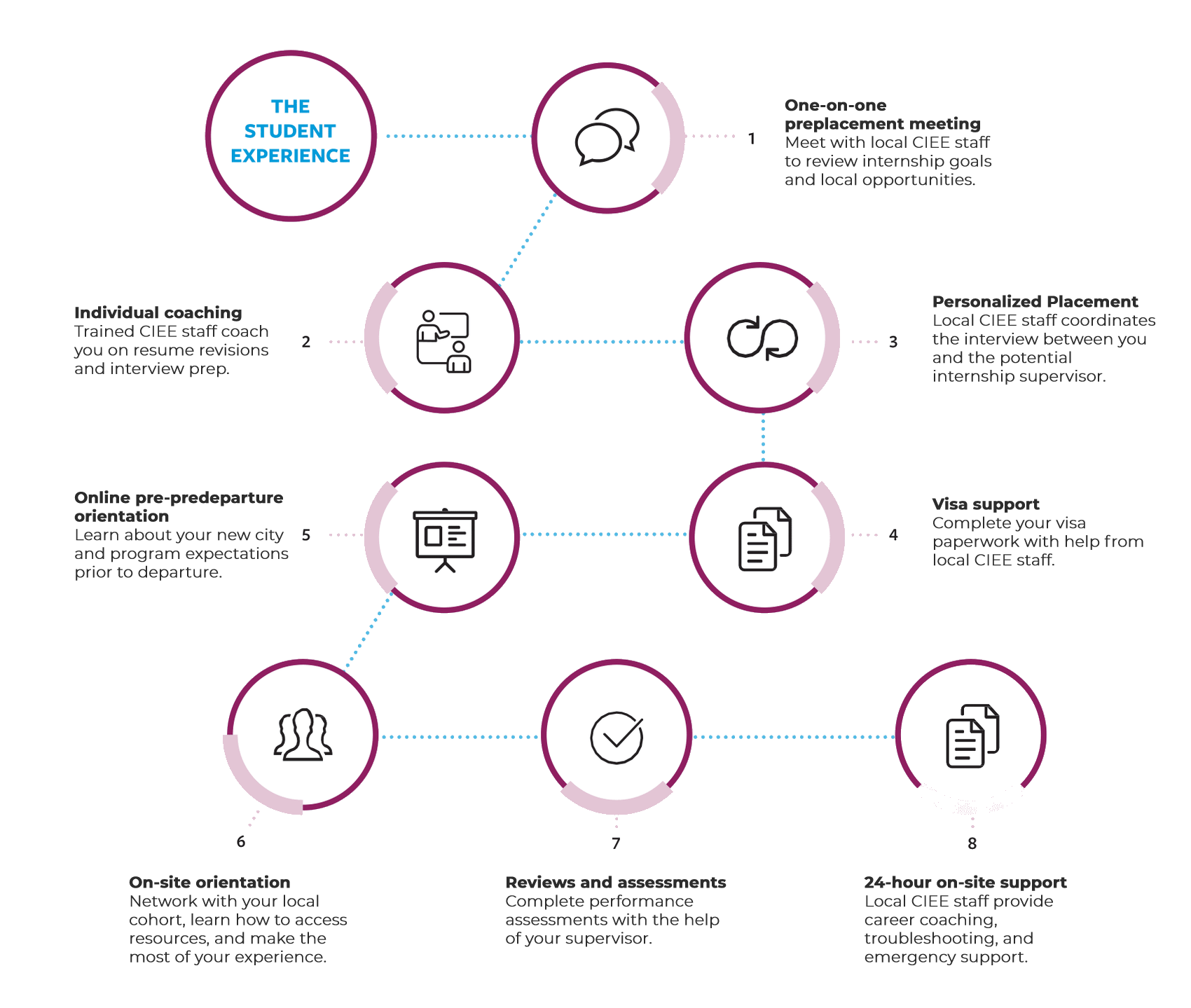 Global Internships: A Day In The Life
Get Started
Here's what you need to do to take the next steps:
Start An Application
You're one step closer to an amazing study abroad experience! 
Connect with Your Campus Study Abroad Office
Share your plans and confirm you're on track to meet all required steps to go abroad. 
Contact
Send us an email if you still have questions or need information about applying to this program.