Trip to Busan: 2018 International Film Festival
This past weekend, CIEE coordinated a trip to Busan for the 2018 Busan International Film Festival (BIFF). I am so glad I went, because it was such a great experience! We took the KTX train there which was really nice. It only took two and a half hours to get there, and the ride was very comfortable. Many of us were able to catch up on some sleep on the way there and back. CIEE booked us all a nice hotel that had a convenient location to get to the film festival and explore the area. Once we got settled in, we had a lot of freedom with our schedule. We could hang out around BIFF, watch interviews and live radio shows, dip our toes in the sand at Haeundae beach, go shopping at Shinsaegae (world's largest department store) and watch movies from the festival. CIEE also coordinated two optional activities for this trip: Gamcheon Culture Village and Idigae Park. I chose Gamcheon Culture Village and despite the long trip, it was well worth it. The view was amazing, and there were many cute little shops and cafes around the area. 
If you have the chance to go to the Busan Film Festival, I would highly recommend it. The CIEE staff will go above and beyond to make sure you have a good time and are well taken care of. This trip was one for the books. Busan has so much of its own culture and showed me another side of Korea that I know I wouldn't be able to see anywhere else. 
A few side notes:
*Tickets sell out very fast. If you were unable to get the tickets to the movie you wanted online, you can try to get tickets the day of in-person. I would suggest heading out early in the morning to get them. 
*If you like seeing famous celebrities, I'm here to tell you that your chances are pretty high at the film festival. My first day in Busan, I saw Korean actress, Han Ji-min. Later that night during dinner, we ran into Taiwan actor, JC Lin. He even posted our group photo on Instagram! Famous korean actor, Yoo Ah-in was also there along with many other famous actors and actresses from around the world!
*For food, try Busan's pork soup (daeji gukbap) and their seafood. You won't be disappointed. 
*There is a bakery in Busan called, "OPS." YuJeong, one of our program coordinators, recommended this pastry shop to us. I'm so glad she did, because their bread is the best! I would definitely check it out if you get the chance!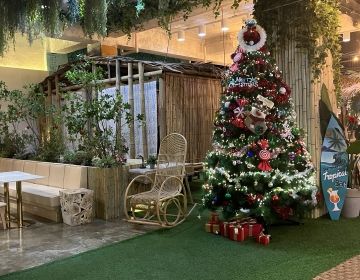 If you're looking for an escape from the city then this cafe is perfect for you.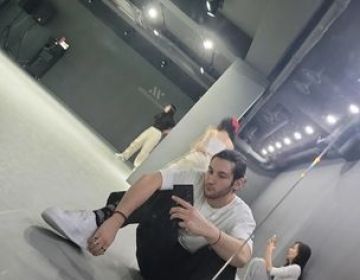 I started to dance when I got to this country, It has been really fun.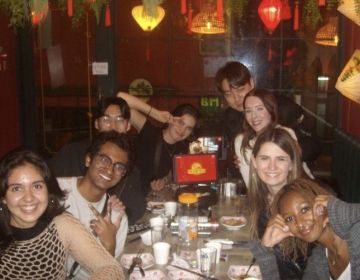 Being able to see the world and experience a new culture has given me new outlooks on life and sweet memories that I will never forget. In South Korea I... keep reading