Tech Isn't All About Coding
By Tristan Robidoux, Student of Central European Studies Program, Prague, Fall 2019 
After applying to a number of internships in Prague and receiving several offers, I was left with a big decision to make. Being focused on my future career, I saw the value in interning abroad as a means of gaining new experience and intercultural skills. Reflecting on the interviews, I had a gut feeling of which offer to accept, based on the on-the-job tasks and the enthusiasm of my interviewee. I ended up choosing Spaceflow, a Forbes recognized prop-tech start-up dedicated to creating a great tenant experience and community management through an advanced mobile application. Located on a techy startup floor in the Forum Karlin, the overall atmosphere of the office space was awesome and welcoming. Coffee or tea? Got it. Need a snack? Stocked kitchen ready to go. Comfy chairs and glass meeting rooms? They've got that too. Coming in as a Community Specialist Intern, I was unaware of what to expect and a bit timid to be working in an international company. After getting a fantastic introduction to the entire team and a tour of the building, I was slowly becoming more and more excited to begin this new challenge and opportunity. Overlooking the skyline of northern Prague, I was crossing my fingers that the enjoyment of the internship would match the views from the patio deck. They didn't end up matching, rather it surpassed it.
Flash forward over two months later, I can say I am having the time of my life and gaining such great overall experience. Being a Community Specialist Intern at Spaceflow, my main highlighted duty was to assist and create new content for the mobile application. In doing so, I had the opportunity to not only develop excellent content management skills, yet I also got to learn a ton about the commercial real estate market all over the world. From Norway to England to New York City, I was able to become familiar with these markets and what type of content drives quality tenant experience. What I really love is that every two weeks I would have a one-on-one meeting with my mentor discussing my current tasks, my performance, as well as if there were any other tasks or departments I would enjoy working with. With a strong interest in marketing, I was able to address my desire to work with the marketing team and immediately working on a Global Communication Tip Sheet as well as a company-wide content-marketing plan. The overall flexibility and opportunities for a new experience within the company were outstanding. I was set to work about ten hours a week, however, the team is very flexible and allows me to choose my own schedule, as well as them being understanding of my European travel plans.
Business aside, the thing that made my internship the most memorable at Spaceflow was the people. The entire team is comprised of young, hard-working, and outgoing individuals. With the entire team speaking English, I felt very comfortable communicating with them. There is never a dull moment in the office with a team like them. Laughter is an everyday thing. We all grab lunch together every day and take the time to relax and have some fun. Even outside of working hours, I hang out with the team whether it be dinners or a Christmas party! The whole team is eager to share with me the best local spots around town, whether it be restaurants, bars, or sights to see. Having the ability to work with team members from an entirely different culture has been a super enriching experience for me. Not only has it been fun, yet it has allowed me to more fully immerse myself with the Czech culture and better appreciate it. As an international team, I even have the opportunity to communicate with colleagues abroad and connect with even more cultures. Overall my time at Spaceflow has not only given me an abundance of new experience and intercultural skills, but it has helped me create new lasting friendships, connections, and memories to last a lifetime.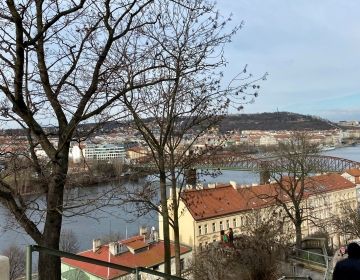 For as long as I can remember, I've always loved the phrase, "it's the little things in life". For me, this refers to the "little wins" that happen in day-to-day... keep reading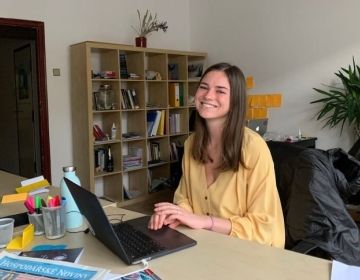 By Alice Bodge, Student of Communications, New Media and Journalism Program, Prague, Fall 2019 This fall, I've had the pleasure of interning with the Global Arena Research Institute (GARI) in... keep reading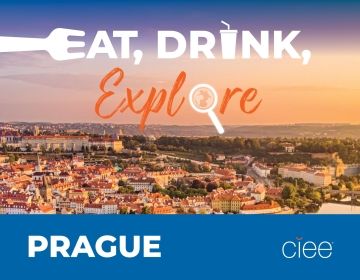 EAT One of my fondest memories of Prague is a meal I had in the Old Town Square. In fact, I was so enthralled, I told my travel mate, "If... keep reading