Stop Five: Seogwipo, Jeju Island
Jeju Island is a lovely island full of beautiful, sparkling beaches and delicious restaurants. As you may or may not know, Jeju-do is consistant of only two main settlements, Seogwipo and Jeju City. Seogwipo covers on the entire southern (bottom) part of the island and Jeju City covers the entire northern portion of the island. I had the opportunity to spend four days on the island, consuming an overwhelming amount of fantastic food, starting out with Seogwipo!
Pungnyu Lounge Cheong Sin Seogwipo Main Branch (풍류라운지 청 신서궈포본점)
Despite being a little remote on a hill, this place really produced very good pasta dishs. Even though I would not say that it is authentic Italian food in any form, but it is delicious, and has one of the few restaurants that really knows how to make risotto. My favorite part of the dinner was also the Ricotta Snowflake Cheese Pizza. It is not pizza on a traditional sense, but it was delicious. The location is on a hill, overlooking the waters, so if you visit this place in the afternoon or at sunset, the view is just as beautiful as the food. They are also known for their beautifully vibrant cocktails and brunch. 
Location: 제주 서귀포시 중산간서로157번길 74 1층 풍류라운지청
                 1st floor, Pungnyu Lounge, 74, Jungsanganseo-ro 157beon-gil, Seogwipo-si, Jeju-do
Geuraenmaseu Seogwipo Branch (그랜마스 서궈포직영점)
Open very early, it is a great place to grab a meal during your trip. With incredible discounts during noon, their panini sandwiches are delicious and the coffee can really get your gears back into action. 
Location: 제주 서귀포시 신서로48번길 52 1층
                1st floor, 52 Sinseo-ro 48beon-gil, Seogwipo-si, Jeju-do
Cafe Tangerine (카페텐저린)
A beutiful tangerine themed cafe really emphasizing on one of the things that Jeju-do is known for. With a delicious tangerine ade (텐저린에이드), there are tangerine trees covering the surroundings, so if you have children, this is also a great place to go tangerine picking! Other than a cafe, they also have a little farm in the back, so this is definitely a great place to spend some time, especially with younger children. 
Location: 제주 서귀포시 이어도로 880
                880 Ieodo, Seogwipo-si, Jeju-do
To end on a high note, it is Jeju's famous black pig barbecue. 
Bokja Ssi Briquette Grill 복자씨연탄구이
The thick cute of meat takes a little time to cook, but the amount of flavor that is in the cut is definitely worth the time. At this restaurant, the servers do cook the meat for you half way, so you do not have to wait for too long. With the restaurant located looking over the ocean, the scenery is just as worth your time if you are looking for a great barbecue place to eat. Jeju black pig is one of the only meats they serve, you it can be trusted that it will be delicious. 
Location: 제주 서귀포시 성산읍 해맞이해안로 2764
                2764 Haean-ro Sunrise, Seongsan-eup, Seogwipo-si, Jeju-do
Jeju-do is a beautiful island full of history and good food. I have many more recommended if you are interested! Follow me on Instagram at @___ywh14 for more exciting discoveries and experience to come!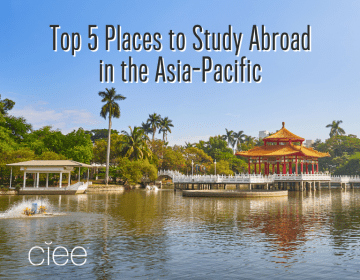 If you're someone who's craving a study abroad adventure in a unique and fun location, you're likely looking at programs in the Asia-Pacific region ! Each of our Asia-Pacific study... keep reading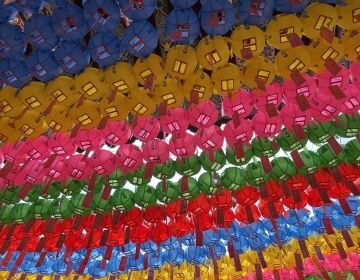 These days I'm reminded by the paper lanterns strung along the streets that Buddha's Birthday will soon be here. Although I'm not Buddhist, I always enjoy the holiday, which this... keep reading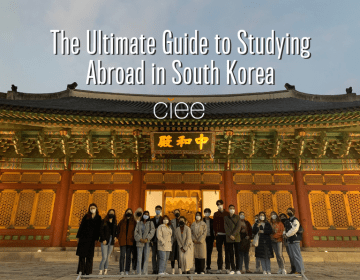 If you're looking to discover a multi-faceted country with a rich culture, beautiful cityscapes and countryside, an incredible ancient history, and unique modern development, then consider studying abroad in South... keep reading