Santiago during summertime
During summertime, Santiago becomes a peaceful metropolis. Students are on summer break and some people take their vacations during this time of the year. Long summertime days  give us the chance to enjoy the myriad of activities that are organized in Santiago during this season, the amazingly manageable traffic, the opportunity to visit the most important landmarks without having to wait in long lines or be in crowded spaces. We can also enjoy many festivals, concerts, and activities, one of the most important is "Teatro a Mil" festival, an initiative committed to contemporary performing arts and the cultural development of Chile and Latin America; music festivals in the different communes of the city, and other cultural activities such as the "Fiesta del Roto Chileno" held in one of the oldest and more traditional neighborhoods of Santiago where the current president lives. This celebration offers lots of activities from live music, workshops, reading sessions; the highlight of this event is "El cuecazo del roto," where people gather at plaza Yungay to enjoy La cueca, our national dance , with the unique sassiness that only the common citizen can give it. Also, during the festival, walking tours are offered around  heritage areas, and activities specially focused on children gather families together.
Participate in one of our January term or Open campus programs to spend time in the city and enjoy the incredible cultural agenda, activities, and warm weather; while earning credits, learning about new cultures, knowing new people, and enjoying yourself in this hectic, huge, and amazing city.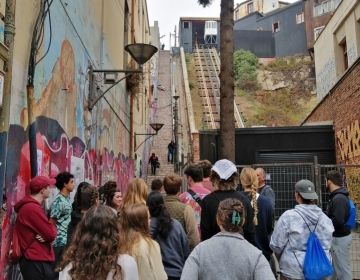 Author: Emma Denny University of South Carolina During their trip to Valparaíso, another Capstone scholar student from the University of South Carolina wrote the following reflection on the architecture of... keep reading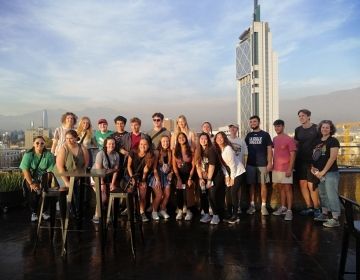 Author : Parker Reyes. During May, we had the pleasure of welcoming Capstone scholar students from the University of South Carolina, who came to Chile as part of their Information... keep reading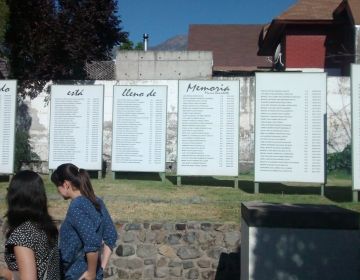 I don't know if you have heard this, but of all the variations of Spanish spoken around the globe, it's said, that Chilean Spanish is the hardest one to understand... keep reading