Lotte World- Desserts, Rides, Cuteness!
If you're in South Korea, one of the best places to go is obviously the very famous Lotte World. If you don't know what Lotte World is, it's a theme park with an outdoor and indoor section full of different rides and places to eat. There's also a gift shop where you can buy cute little animal ear headbands to match with friends!
If you do decide to go to Lotte World, I would advise to plan ahead. My friends and I had a bit of trouble finding tickets but eventually found Klook. We got the ticket that included all the sections of Lotte World, but if you rather save money, there are other options on the website as well.
The next thing you should consider is transportation. The subway and bus take a good one hour, and if it is crowded on the day you decide to go, it would be a nightmare having to stand for that long. That is why I think the taxi is the best option. Although, you should probably take your earphones with you. My friends and I went in separate taxis. Their driver played music to fill in the background, but mine preferred the sound of dead silence. And I was in a sweaty pool of nervousness for the fifty-minute ride. I do not recommend.
Anyway, the actual theme park is really cool! Once you get through the gate, there was a gift shop where I got a bear ears headband to match with my friends, and we walked around until we found a dessert café. I decided to get a sundae, and it was delicious! The one thing I am kind of salty about was that they gave me a second spoon. I know couple sets and anything romance-related is very prevalent in Korea, but I did not need the reminder of my single status. I'm glad my friend took my second spoon (I think she felt bad for me).
After we finished our dessert, we decided to see what rides there were, and there is a very large selection. The first one we went on was an airplane simulation. It was so realistic! The ride took us to different worlds and when we flew through the sky, it felt like we were actually there. If you have a fear of heights, this ride might not be for you, though.
The next place we went was a spinning ride. You know, the one at Disney? With the teacups? Yeah, it was exactly like that. And that was how I found out that I cannot do dizziness. That was a bummer. But you might like it!
After that, we met up with two other people and decided to go to the outside section. And this is another piece of advice- bring a mini fan! The heat was so suffocating, that I was sure I was going to die. Please take care of yourselves when you come here.
Anyway, there were a lot of options, and my friends went on a couple that I decided to skip. We did go on one last ride together (and I had a blast!)
Overall, I would say the trip to Lotte World was a success! Sure, the planning to actually get in was kind of stressful, but the park itself was very cool. If I could change one thing, I would say I would have come in earlier. The layout of the park is very confusing, so the extra time to figure out where things were would be very helpful! If you have the time, take your friends to this very adorable theme park!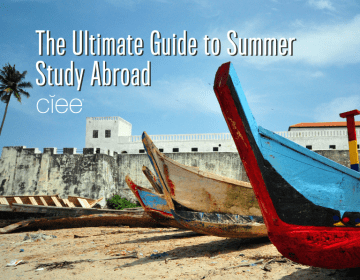 A summer study abroad experience is the best. With good weather, unbelievable global destinations, and the chance to earn extra credits toward your degree, you just can't beat a summer... keep reading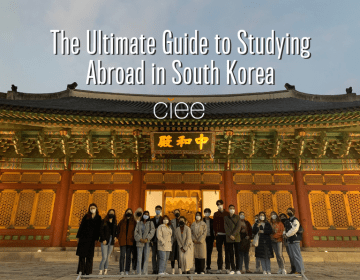 If you're looking to discover a multi-faceted country with a rich culture, beautiful cityscapes and countryside, an incredible ancient history, and unique modern development, then consider studying abroad in South... keep reading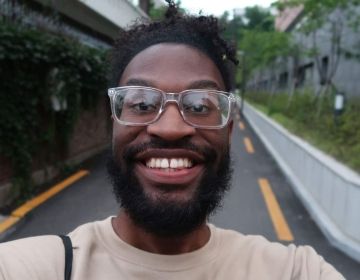 This journey has been interesting to say the least. From getting in a car accident my first week of being in Korea to meeting some really cool international friends, I... keep reading