La Musique en France // Music in France
Have you ever wondered what music was like in France? What kind of music the French people prefer, the music that they create, and just how prominent music is in the French culture? As someone who has been a passionate listener to French music since the beginning of high school, and as someone who has lived in France, I can explain relatively well the relationship between music and the French and eliminate certain stereotypes that we see in the media.
French, like English, has a large selection of different genres and types of music. In movies and TV shows, France is usually portrayed with classical music, such as in the film "Ratatouille," or clumped under the beautiful voice of Édith Piaf. However, these are stereotypes and are nothing like what the French listen to in daily life (yet some still listen to Édith Piaf.) In reality, the majority of songs that are played in public, an example being the metro, are hit English songs. That was one thing that really stood out to me upon first arriving in France, that the French have a tendency to prefer to listen to popular English songs. It was rather disappointing, as music is a big part of culture and yet the English language has colonized a certain aspect of the radio in France.
The music genres that are the most prominent or popular in France are rap or pop/indie. A lot of people tend to enjoy "American rap," or rap that is produced in the United States, including my host parents (who are in their sixties!) However, there are also a lot of popular French rappers such as GIMs, Orelsan, and BigFlo & Oli. As for pop and indie artists, the most popular would be Pomme, Angèle, and Stromae. However, it must be recognized that Stromae and Angèle are Belgian. Despite the huge success of these two artists, French people may argue that they are Belgian, not French, but can still be counted as francophone artists.
In France, it is normal to go out for drinks at least once a week, or to go clubbing. In these clubs or bars, the music is different than those played in the metro or in stores, and also different than those played on the radio. For the party life, the French prefer techno music or 'drill' music. This is sometimes called "Frenchcore." The songs are loud, sans paroles, but have good beats and are good for dancing to. However, it isn't normal to dance in French bars!
France also has an awards ceremony called "Les victoires de la musique," which is essentially an equivalent to the Grammys. It is a way to recognize talent in the music industry and reward the artists, all while having concerts during the ceremony. It is also a good way to discover new artists, and also promote younger, newer artists in the industry. However, despite it being a rewards ceremony in France, the ceremony also recognizes non-French artists who sing in French, such as Stromae, Angèle, and Pierre de Maere, all of whom are Belgian and also received rewards during Les victoires de la musique 2023. 
The music in France is not much different than the music of, for example, the United States. Sometimes it has felt like I was still in the US while I was shopping because the radio was playing a song in English. I knew beforehand that the French listened to songs in English too, but not to this extent. However, in my opinion, I much prefer French music, as I personally find the French language more beautiful than English and therefore more 'poetic' or pleasing to the ears. Not only that, but listening to French songs helps with oral comprehension, vocabulary acquisition, and also exposes bits of the French culture!
Rebecca SORENSON 
Purdue University Main Campus
CIEE-Rennes Liberal Arts Spring 2023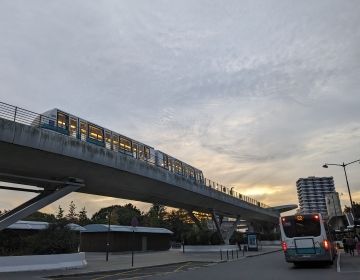 Language is a tool that opens a door for you to explore a new culture, people, tradition, and more. Its acquisition can take any method: studying grammar and vocabulary by... keep reading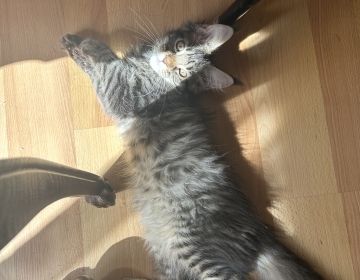 When I decided to study abroad in France, something I had always dreamed of doing, I knew that my life here would be a lot different than what I was... keep reading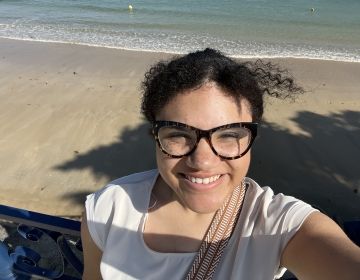 When I decided to study away in Rennes, I knew that I would spend part of my time going to shops throughout various parts of Rennes. Most of the time... keep reading