CIEE Excursion - No Stress Sights
Coming to Korea with a bucket list the length of your arm can be exhausting to plan. Additionally, it can lead to a feeling of hopelessness and defeat when planning may be difficult considering a language barrier. Thankfully, CIEE listens to its students and offers optional outings that are sure to check a few things off your list. Personally, I couldn't wait to visit the beaches of Gangneung but felt like organizing my own trip across the country would have been too difficult. Luckily CIEE staff and hired tour guides made it an easy and enjoyable experience to take a weekend trip out of the city with my friends who were also in the program.
To get us to the east coast, we took a beautiful train ride that rode smoothly and short. It only took a few hours to arrive from Seoul and free wifi combined with comfy, spacious seats made it seem like only a few minutes. Due to the overnight nature of this trip, many students had extra bags with personal belongings that were easily stowed overhead. Since this is a CIEE excursion all transportation and meals were provided at no extra cost. Once we were off the train we headed straight to a lovely restaurant that had a delicious full course, traditional Korean meal laid out for us when we arrived. Shoes off and sat on the floor, everyone ate from community bowls, sharing both each other's company and the joy of eating wonderful food.

Next, we ventured over to the Curling Center which gained public popularity after the 2018 Pyeongchang Winter Olympics. I have long been a fan of the Winter Olympics but I never expected to set foot on Olympic Ice or even give one of the sports a shot myself. All CIEE students got separated into small teams that played games against each other trying to send their stones home. Unexpectedly I made friends with both my team and the opposing team. Even though my skills at aiming the large gliding rock were subpar, I had an amazing time and have stories to share from the unique experience. After this, we were given free time at the beach before dinner where some of us dipped our toes in the water and others fell in completely. Live music, Instagramable photo-ops, and calm waters made this the perfect spot to enjoy some ice cream from the shop and unwind. Though I did not personally have the chance to visit, the bus stop from a very popular BTS music video is located on this beach only a couple of miles from where we were dropped off! A must-have stop for any K-pop lovers.
After a lovely dinner, we made our way to our "hotel" for the night. We all stayed in a nice (modernized) traditional Hanok village in Ojukheon. The night was filled with laughter from those playing Manhunt, trying to understand movies showing on T.V., and those of us who shared some Soju inside with friends.

A night of fun was ended and breakfast was delivered to our door which prepared us for the day of rapid-fire temple tours, museum visits, and lectures from our beloved guest, Professor David. To connect with Korea's history and religious nature, we toured the Seongyojang House as well as the Woljeongsa temple. It was simply soul-shaking to see Buddhist temples and be able to walk around one of Korea's holiest mountains in good weather. Seeing all the connections between culture, religion, and history was an incredibly eye-opening experience to have as there is not a place I can name that is so unique in its political and spiritual background.

Right before our departing train ride, we were able to visit the Seongbo Museum which boasts an amazing exhibit that includes the ashes of one of the Buddhas. It also had bunnies. (Equally impressive) There were amazing local artworks displayed in a special exhibit when we visited, allowing us to glimpse into a more special part of the area we were visiting. It was honestly the perfect way to wrap up a weekend of fast-paced sightseeing.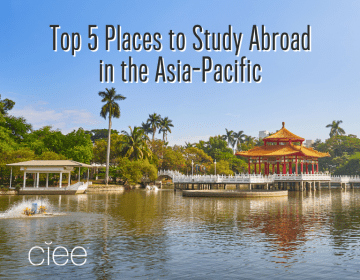 If you're someone who's craving a study abroad adventure in a unique and fun location, you're likely looking at programs in the Asia-Pacific region ! Each of our Asia-Pacific study... keep reading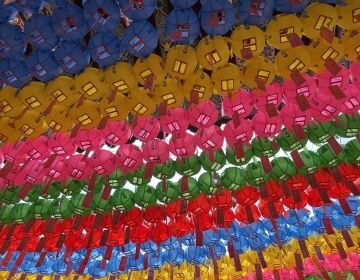 These days I'm reminded by the paper lanterns strung along the streets that Buddha's Birthday will soon be here. Although I'm not Buddhist, I always enjoy the holiday, which this... keep reading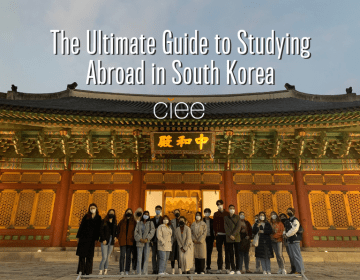 If you're looking to discover a multi-faceted country with a rich culture, beautiful cityscapes and countryside, an incredible ancient history, and unique modern development, then consider studying abroad in South... keep reading